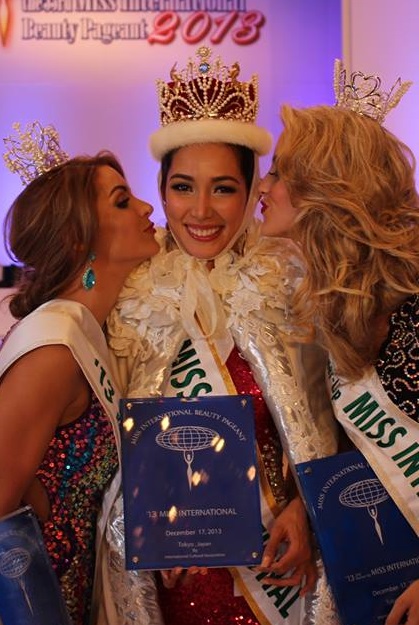 BEST IN NATIONAL COSTUME 
Miss Netherlands' depiction of Vincent van Gogh's famous 1888 painting "Sunflowers", which was carried along with a golden square frame at the back, while the image itself was brilliantly encrypted in the gown, drew positive responses from both pageant fans and artists themselves.  Complete with a palette as a headdress, the overall presentation and cultural significance are more than enough reasons to give this honor to Nathalie den Dekker.  And to those who do not know it, van Gogh was actually Dutch!
BEST IN SWIMSUIT
There is no second thought about this choice!  No doubt, this was where the eventual winner, Miss Philippines Bea Rose Santiago, started to gain her momentum and took the stage by storm.  Her well-toned body, energetic appeal, impeccable poise and beautiful skin color made her the absolute and unanimous recipient of this honor.
BEST IN EVENING GOWN
They say that it is not the gown itself, but it is how you carry it that makes a huge difference.  That's simply true with Hungary's Brigitta Otvos.  Although she was deemed to be a little bit "short" to make an impact at the pageant, she showed much class and poise all throughout the pageant night.  With her high-slit white number, she stood taller, and was simply breathtaking on stage.  There was no doubt about her entry into the Top 5  against the sea of taller and more popular delegates.  She stood out when it mattered the most.
BEST IN SPEECH
This year, Miss International trimmed down the list into just five, instead of the usual 12 or 15 who would deliver the final speech.  It is a tradition to ask the finalists about their plans if she was selected as Miss Internaitonal, and speak about it within the time frame of 30 seconds.  It is in this round that the unheralded Miss New Zealand, Casey Radley,  took everyone's attention with her outstanding oratorical skill.   The only unfortunate incident was the part when the interpreter missed an important point on the first half of Casey's speech, when she failed to mention about the growing inequality in Casey's native country.   But with that being set aside, Casey indeed spoke with a deep sense of knowledge of what she really wanted to convey.  She spoke with conviction, and had shown a strong sense of leadership.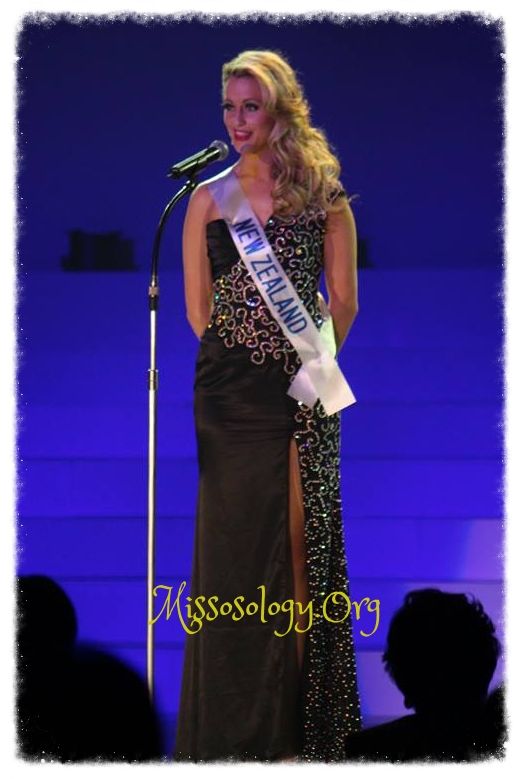 "…I would like to work with my country, to see the inequality (that is) rapidly growing (to be) reduced.  And I believe in doing this through enhancing education. On a global scale, I would like to work with the young women of today's society.   There are many ideologies on how women should and shouldn't be, rather than embracing who they really are." – Casey Radley