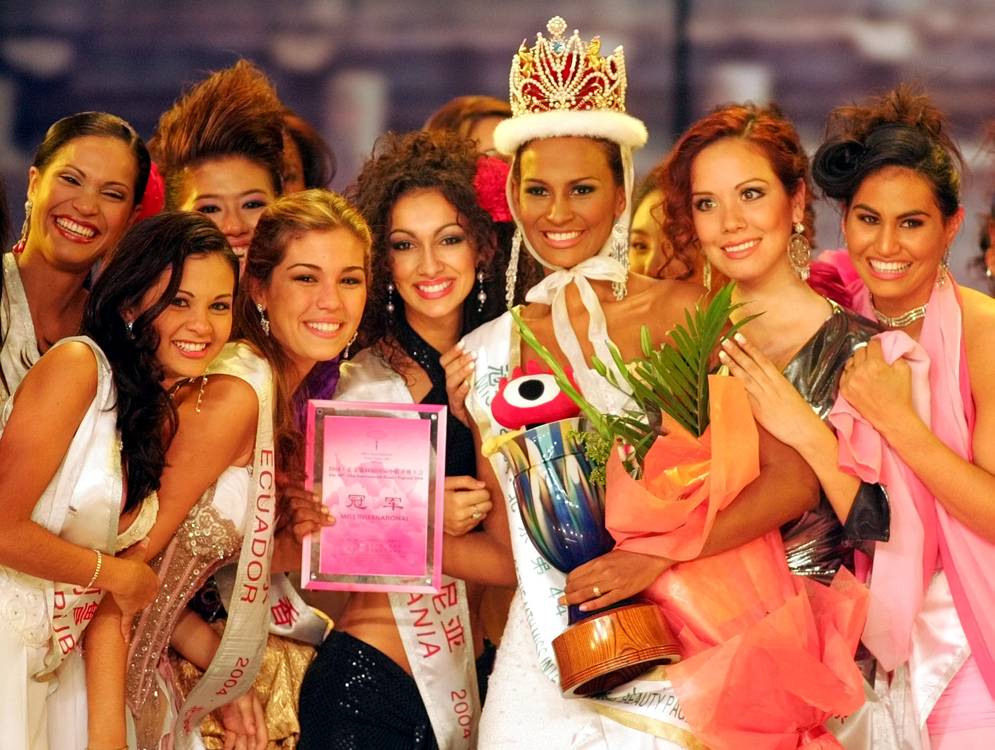 Jemmy Vargas proved in 2004 that the color of ones skin does not matter at Miss International
With the recent launching of the Miss International Ghana pageant, the Miss International Organization should grab the opportunity to expand its brand in the African continent. Many nations in Africa are interested to join Miss International but there is that mutual misunderstanding between the continent and the pageant. While it is true that Africans are yet to make a good impression in the pageant, there is no basis that there is racism at Miss International. African nations are not sending their very best ladies to the pageant in the first place and that is the reason why they are not faring well. Well in fact, the only nation that truly sent its winner to Miss International is Tunisia, pre-Arab Spring that is, and that could be the reason that it is so far the highest placed African nation in the pageant (Ibticem Lahmar placed as first runner-up in 1996).
For Miss International to notice African beauties, African nations should send national winners to the pageant. South Africa, the most established and the most successful African nation in the world of pageantry, only sends a finalist from the Miss SA pageant. Others, such as Tanzania and Nigeria are already hesitant to send a delegate. But with Ghana leading the way, a new chapter can be established between Miss International and the African nations. Ghana for example is a nation that is showing a lot of promise in Big4 pageants and it could send a truly top class candidate to Miss International starting this year.
All the talk about racism in Miss International is pure rubbish. The color of a candidate's skin has been a non-issue as demonstrated by the recent results of the pageant. As mentioned, Africans are faring poorly at the pageant because they are not prioritizing it in the first place. The only way for African countries and Miss International to forge a relationship based on trust and mutual understanding is to have one of them initiate a move. That move should come from the national beauty pageant organizations in Africa.