7 important things to know about Miss International
by Stephen I. Diaz
One delegate once asked me, "what is the secret of winning the Miss International crown?" and my honest response was, "I don't know."   Since my first coverage of Miss International way back in 2003, there has never been a single pattern that I have seen, and to be honest, it remains to be the most unpredictable BIG 4 pageant to date.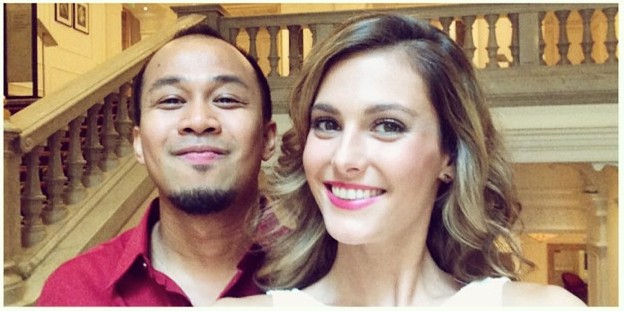 Covering the Miss International Beauty Pageant is not easy.  Information about the annual pageant was scarce, dating back when I first moved to Japan in April 2000.   It took me three years to finally get a glimpse of the delegates for the very first time.  One day, I was hanging out with my friends in Odaiba, an island in the middle of Tokyo Bay, when I got the chance to see the delegates of Miss International 2003 in an unexpected twist of fate.  They were doing a fund raising activity for Toyopet, and one delegate, Miss Finland told me about the date and venue of the finals.  The rest was history.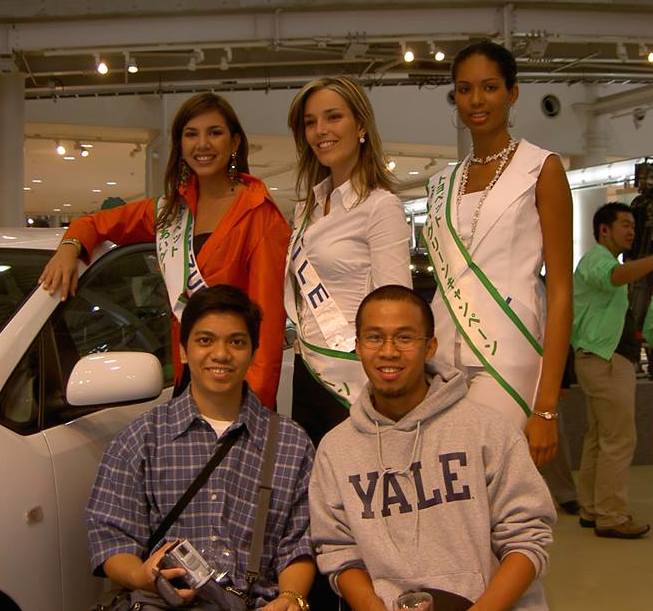 Since then, whenever the pageant was being held in Japan, I would cover it for Missosology, and as time passed by, I began to understand the pageant system.  As Missosology grew bigger and more established, the influence and scope of covering the pageant became an even daunting task.   In Okinawa back in 2012, the pageant was marred with negative reaction from pageant fans, but Missosology remained supportive with Miss International, and addressed the issue with utmost care and diplomacy.  It was in last year's pageant in Tokyo that I covered the page from Day 1 up to the coronation night.  Well, it helped that last year's pageant was only 11 days long.
Year after year, the Miss International system leaves everyone more questions than answers.  But, what are the things that contestants and pageant fans alike need to know about Miss International?  Why is it so hard to predict?  Why are we always left with a surprising result almost every year?
Here are the 7 important things that we need to remind ourselves about Miss International Beauty Pageant:
1.  The most beautiful girl does not always win.   Although this is a beauty pageant and being beautiful is the norm, layers of make-up and even plastic surgery in order to achieve the perfect face will not guarantee you the crown.  Miss International is about inner beauty, that's why the girls are doing pageant activities in order for the organization to check and double check their real personality.  How many times have we witnessed gorgeous girls who only paid attention on being physically beautiful, but were ignored in the finals?  There are things that fans do not see but are happening behind the scene.
2.  What?  No preliminary competition?  Well, pageant followers are used into the idea that in beauty pageants, there must be a preliminary competition.  Of course, that's true!  But what about Miss International?  Where is the preliminary competition?  Basically, the everyday activities constitute the preliminary round.  Girls are being evaluated based on how they behave and present themselves to the public.  In every sponsor visit, one or two judges during the final night may just be there watching everyone, so, it really helps to stand out in all activities.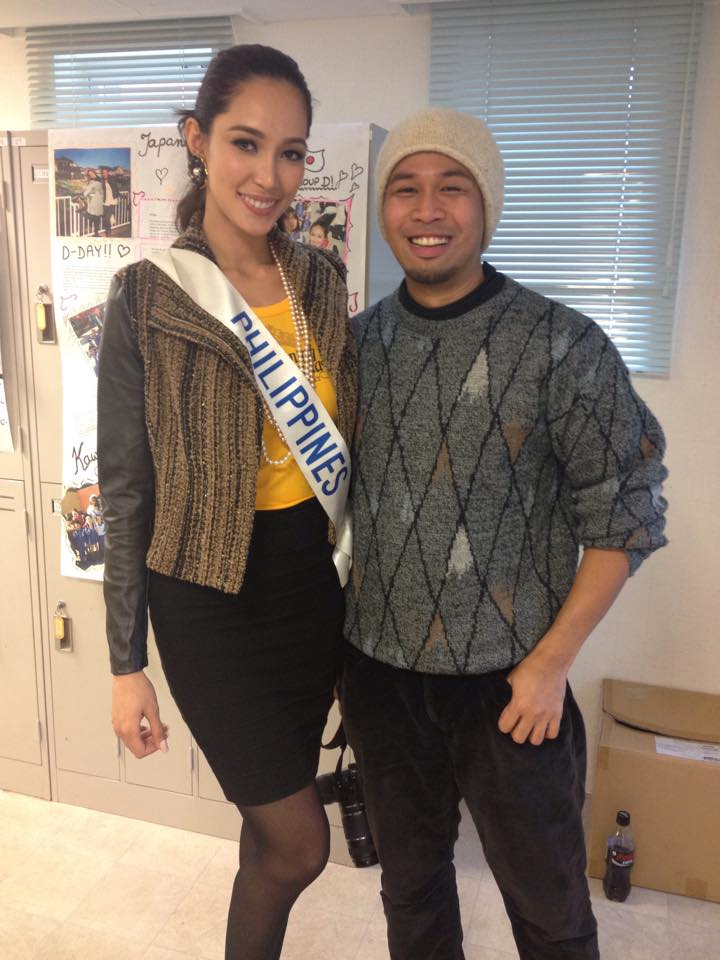 3.  Understand the Japanese state of mind.  Miss International is owned by a Japanese woman and her pool of staff and volunteers are mostly Japanese.  Historically speaking, the judges in the final night are also composed of Japanese elites.  When it comes to projecting a certain aura during every activity until the final night, one must know what kind of woman is being appreciated by the Japanese people.  There are many to mention, but be aware that they never like aggressive and loud women, and not to mention those who always arrive later than the agreed time.    Japan values the essence of proper time management, and every minute and second matter to them.   In other words, don't be late.
4.  Learning the dress code.     Japan is a highly fashionable country.  Branded stuffs are everywhere, especially in Tokyo.  As a matter of fact, there are times when you as a person are being judged based on what you wear and the bag that you carry with.  Is it Prada?  Louis Vuitton?  Burberry?  So whenever there are important events and activities sponsored by the organization, the contestant must make sure that she does not just blend in with the crowd.  She must be someone who stands out, but in a good way.    A delegate  must study the event that she is going to participate in, and dress up in an elegant and fashionable way.  We normally say here that if the normal Japanese crowd is awed by your overall look, despite the notion that you may just be a plain looking individual in your own country, then you simply hit the right bar!
5.  The essence of the English language.  Officially, English is the main language of Miss International.  Does this mean that everyone who cannot speak English does not have the chance of winning?  The answer is NO.  Miss International values its tradition of memorizing the final night speech, and the topic has never changed for decades.  So, there is no excuse for non-English speakers not to prepare for that.  Actually in Japan, it is more admirable to hear a non-English speaker trying to speak in English than someone who is already a native speaker.   During pageant activities, it is also important to socialize with the staff and VIPs using the English language.  The inability to speak English must not be used as an excuse because Japanese people are also struggling with this language despite six years of compulsory English education.  Just try to speak.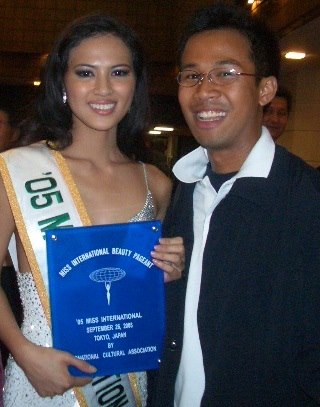 6.  What to expect during the pageant night?   Most people who are big fans of Miss Universe would say that Miss International is not worth watching, considering its boring format and unexciting production.  But what these people do not understand is the fact that the pageant night is not a TV Show.  The coronation night is about all the girls, that is why all the contestants are being presented one by one in their national costume, bathing suit and evening gown.  The winner happens to be the one who made the greatest impact during the pageant activities as well as the pageant night.   There is no intense daily rehearsal for the pageant night, but the girls' stamina and patience will be tested during the final day, when the dress rehearsal will end just two hours before the actual pageant night starts.  So, be prepared!
7.  Know the judges.  As mentioned earlier, the girls must be aware that they are being judged in every activity.  There are activities where one or two of the final night judges are there, checking out those delegates who got their attention.  So, if there are five or six activities being lined up, expect that the highest ranking person in each of those institution or business firm will sit as a judge.  Also bear in mind that majority of the judges have already met these girls prior to the final event, so in many cases, the judges have already made up their mind when it comes to their favorite(s).    If the girl is lucky enough to be one of those who will deliver her speech as her last chance to convince the judges why she should be the next Miss International, remember that majority of the people who will score her are not fluent in the English language.  Know your audience, but most importantly, know the ones who will give you the scores.
ABOUT THE AUTHOR:  Stephen I. Diaz is the Japan-based Missosology correspondent, photographer and pageant analyst, who has covered Miss International numerous times since 2003.  He also covers and analyzes the Miss Universe Japan, Miss Earth Japan and Miss International Japan national pageants.