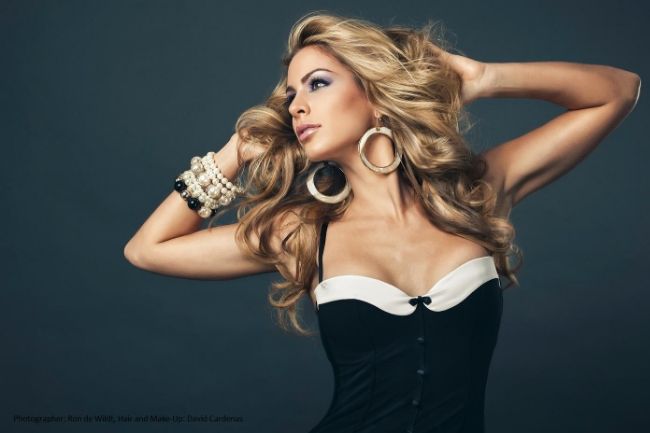 BEAUTY TALKS WITH NATHALIE DEN DEKKER – MISS INTERNATIONAL NETHERLANDS 2013
By Stephen I. Diaz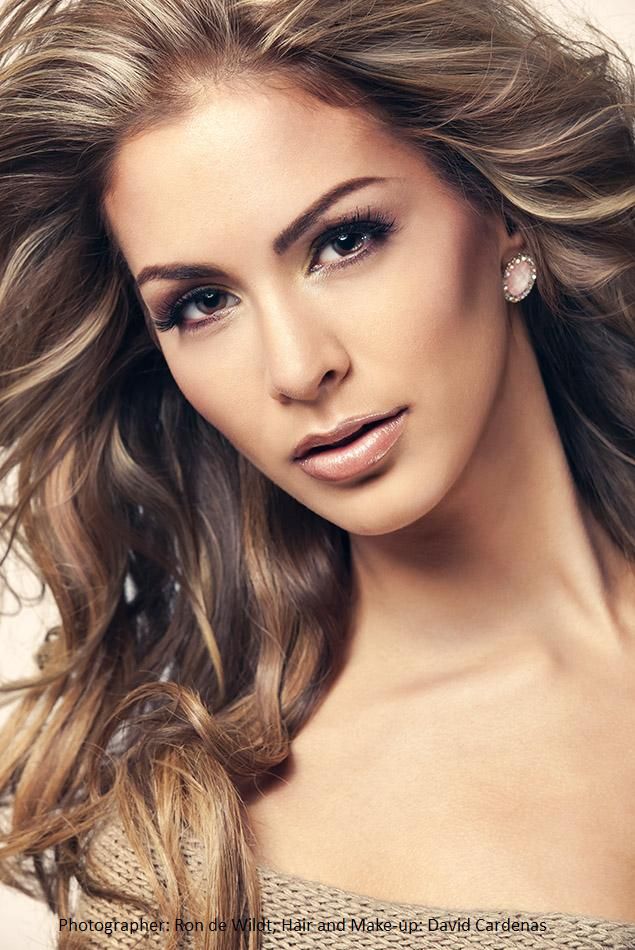 Meet Missosology's Official Pre-Arrival No. 1 Hot Pick for the Miss International 2013, Nathalie den Dekker of the Netherlands.  And if  you wonder why among the 72 contenders at this year's pageant, she ended up as the top bet by many pageant experts and analysts,  better read this Beauty Talks edition and you'll never doubt why.  And if you think that this adorable Dutch delight is just looks and glamour, think again!  You will find out in this interview how she managed to compete in previous international pageants, while at the same time, being able to maintain a high academic standing in her chosen field.   But, not everything about Nathalie's journey was easy, simply because she came from a progressive nation that is being admired around the world.  While it's true that she already has one international pageant title – Miss Tourism International 2010 – being a beauty queen was not exactly an initial option for this young woman who was once bullied growing up.
Let's get to know more about her.
1.  Please tell us about yourself, your family background and your ambition in life.
Although everybody calls me Nathalie it's actually Nathalie Marina Hendrika Maria to be precisely! My parents gave me 4 first names! I am a very ambitious person. I graduated for my my Masters of Law at the University of Utrecht with GPA 4.0,  in two different directions being just 22 years old. As a side job I have worked in home care for 5 rewarding years. Furthermore I have 18 swimming diplomas! My ambition in life is to become a Bond-girl but if that doesn't work out then it is my future ambition to work as a family lawyer and to gain enough work experience to work at the infant welfare centre. I hope to be able to combine my profession with a promotion at the University of Utrecht which I need to become one of the few female professors at Dutch Universities. There are lots of beautiful women but little on top positions!
I grew up on a mushroom farm in a small village in the south of Netherlands called 'Made' in a close family with 2 loving parents and 4 children. My grandmother is like my second mother. She's a blessing to me. I wasn't always a beauty queen; when I was young I was squinting (the consequence of an accident). I needed to paste a plaster on one of my eyes every day for a couple of hours. I got bullied a lot. On top of that the teachers thought I wasn't smart because I was looking silly so they even downgraded me on school! I had to undergo 3 dangerous surgeries to correct my eyes of which 2 failed. Luckily the third one was successful.
2.  Describe to us, in three words, your country, and what is something about it that you are most proud of?
Wooden shoes, windmills and tulips (and cheese actually, but I could only use three words)! That's what we are known for internationally. It's a hard to select only one thing about my country that I am most proud of since there are so many great things about The Netherlands that I would like to share with the world! It's a small country, also known as Holland, of only 41.500km2 in Europe with over 16.500 inhabitants and even more bicycles (more than 19 million). Environment is important; we recycle our plastic and the big cities have special parking places for electric cars (with charge points). After China, USA, Germany and Japan we are world's biggest exporter. A big part of The Netherlands is located below sea level, protected by our famous dikes (Schiphol Airport is already situated 4,5 meters below sea level).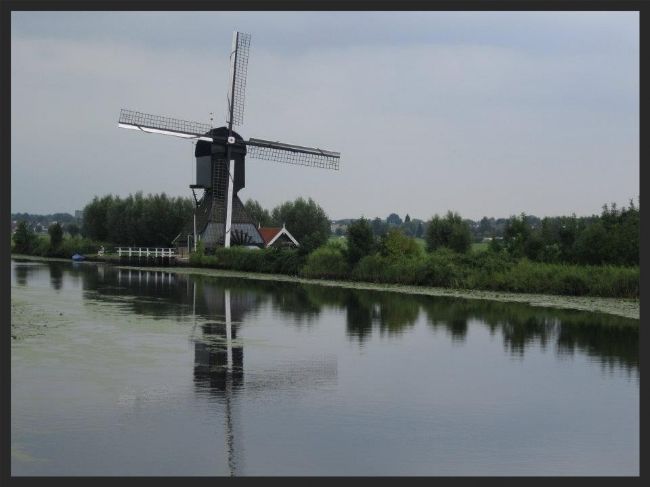 3.  If we were to visit your country, where do you recommend us to visit and why?
I would definitely recommend you to visit Amsterdam. Amsterdam is our capital city. Famous cultural attractions are: The Amsterdam Stock Exchange Market (world's oldest stock exchange), the historic canals, the flower market, the Rijksmuseum, the Van Gogh Museum, Stedelijk Museum, Hermitage Amsterdam, Anne Frank House, Amsterdam Museum, the Amsterdam Forest, Vondelpark, the royal palace on Dam Square, its red-light district, and its many cannabis coffee shops. Amsterdam is also very good for shopping (for example the PC Hoofdstraat, Van Baerlestraat, Damrak, Haarlemmerstraat, Kalverstraat ) and the city has lots of great restaurants and a great nightlife (place to be : Rembrandt Square).
Oh, and when you are in Amsterdam, don't forget to try the typical Dutch food! Of course I am talking about the fast food snacks 'kroketten', 'frikandellen' and 'bitterballen', but my favorite recommendations are:
Poffertjes

: It are baby pancakes traditionally served with powdered sugar and melted butter (but it is also nice to try them with strawberries or whipped cream). They are perfect for Sunday brunch, dessert or lazy lunch. Ingredients; yeast, milk, buckwheat flour, eggs, butter.

Stroopwafels

: It is also called syrup waffle, caramel waffle or treacle waffle. It's a kind of waffle made from two very thin layers of baked batter with a caramel like syrup filling in the middle. They originate from Gouda in the Netherlands. Ingredients: flour, butter, brown sugar, yeast, milk, eggs.

Dutch  herring

: This is our most famous delicacy. Specially 'Hollandse Nieuwe'. That is the Dutch name for the first herring of the season which is suitable for consumption. In May, when the herring a fat content of at least 16 percent, starts the annual period of fishing which usually lasts till July. And for your information: we like to eat our herring raw! Yes, you read correctly! Raw! That's our tradition! Before you eat the herring with raw onions you are supposed to hold the cleaned herring (of course the head has already been taken off) high above your mouth and slowly lower it in. It's almost an artform!
If I am to broaden now calling our capital Amsterdam the place to visit in the Netherlands, I can also recommend the following touristic highlight in our country: De Keukenhof. "De Keukenhof" is also known as the Garden of Europe. It is the largest flower garden of the world near Lisse, Netherlands. Approximately seven million flower bulbs are planted annually in the park, which covers an area of 32 hectares. Keukenhof is open annually from mid-March to mid-May.
4.  A lot of people criticize beauty pageants as being irrelevant in today's society.  What is your opinion about that?
I see pageants as a great opportunity for young woman to travel the world and to meet so many people from different countries. You can learn about other countries and their cultures, but you certainly lean about yourself as well and helps you to develop as a person. It can open many doors, like you could have never imagined.
Any pageant truly is a great experience, a complete different world compared to our daily life routines. You have the chance to be a worldwide ambassador for your country, which I think is a great honour. With so many representatives of different nations together we have the chance to make political statements and achieve mutual understanding. We are helping to create a so called global society. And, eventually, the winner of the pageant becomes a huge role model with lots of fans all over the world. She can use her attention to do good in many different aspects, like creating awareness of charities and how important it is to never stop sharing and caring.
5.  Tell us about your preparation for the Miss International pageant, and what do you look forward to in Japan?
I have truly never worked so hard regarding my preparations. I am more prepared then ever. My motto is; prepare in silence and let success do the talking. Haha; I hope it will come true! I can't even mention here how much I have done lately. Right now what pops into my mind is my personal trainer, Jeroen Arends who is looking after my fitness and health. I work out with him and he makes food schedules. I have had hair, make up and catwalk training from my beauty coach David Cardenas. He is very experienced and also my Dutch/Venezuelan designer for my national costume and final gown! DressByEstelle sponsors the most gorgeous dresses, all fitted to my size. My skin is taken care of by Hannah while Farouk Systems makes sure my hair looks great.
Japan has always been on the top of my list of countries that I wish to visit, not only because I have warm affections because I was the ambassador for Panasonic for 1,5 years but also because Japan is always compared to the Netherlands in terms of economy. Both countries are very established and always looking for innovation, with special care of our environment. But of course, being a girl I can't deny another very important reason why I would love to visit Japan! It's the country of my favorite dessert! SHIMINO! It's a crepe and I love to take it with ice-cream, banana and chocolate sauce in it!
Yes I love to eat. Eating good food makes me happy and Japanese food happens to be my favorite food! I love sushi, sashimi, teppanyaki and shabu shabu. It's tasty and healthy at the same time. But Japan has so much to offer culture wise too. I think everybody in the world knows manga and how it has influenced animation for film and tv worldwide. Pokemon is one of the most known and succesfull games in the world. Art wise the Japonism has had big influence on the European impressionism. When I was younger I watched the movie 'Memoirs of a Geisha' and got a lot of admiration for the geisha's.
In the Netherlands there is also a lot of passion for the material arts. A lot of the children practice judo when they are younger. I also wish I could learn some origami and calligraphy techniques or join one of the famous tea ceremonies. I love tea! Regarding the fashion aspect I also heard great stories of my friends that have visited Tokyo. They told me they never seen a more fashionable city in the world. Nobody dresses average, but everybody dresses in style. And there are many different styles too. That has made me curious. Of course we also know the big Japanese brands like Panasonic and the famous car brands. Everybody in the world has a little bit of Japan inside their houses! I think that's something very unique and special and proves the innovativeness of the country.
6.  The Miss International Beauty Pageant has the tradition of holding the "International Forum" where you as delegates will discuss about world problems, as well as your personal advocacy.  What do you think is the biggest social problem facing women today, and as a beauty queen, what can you do to solve it?
(1) For woman it is important to realise there is no glass ceiling. There are no barriers limiting career opportunities for woman. With preparation, a lot of ambition, hard work and learning from failure every one can reach the top. This is what I have learnt from professor Van Oostrom (University of Utrecht).
(2) It is too easy to say that the financial system must change. We are indeed in a dip in Europe but there are many new opportunities in the world. That goes for support with aid to other countries, and then I am talking about real help not just give money; in my opinion it's better in to invest in knowledge in poorer countries so that they can be self supporting.
One of the biggest challenges we are facing in the world is the food supply. We are going to 9 billion people on the earth and the food supply is getting under pressure. A world food shortage is a bigger threat than lack of energy and water. What we should do is support local agricultural organizations in developing countries with knowledge and money to stimulate local production, not just subsidizing exports to these countries.
The unrest in certain countries lately was not a desire for democracy or a matter of faith, but the immediate cause was a massive rise in food prices, partly caused by speculators, that caused immediate problems for civilians. As an ambassador of Miss International, we can A) make future problems more visible and B) use our influence to stimulate sustainable local food production. Furthermore, we can use the giant knowledge in our respective countries and combine our wisdom for greater effect.
7.  In your own words, describe an ideal "Miss International"? 
An ideal Miss International comes from Netherlands. I think everyone is familiar with the fact that Europe is still facing the economic crisis. Also in The Netherlands we are facing hard times. The economy is shrinking and unemployment rates are rising and rising. Due to a structural budget deficit, the government needed to take hard measures and cuts of total 12.4 billion in different social sectors. Despite the call to cut especially on development aid, our government has decided not to cut anything at all the coming years on this area!! I'm so proud that my government knows the importance and the real value of helping others in need. We can be an example to the rest of the world. We can show the world the importance to contribute to global society. And we can actually contribute to global society with our innovativeness, our knowledge of green energy and last but not least with our famous dikes! Climate is changing and the sea level is rising. Netherlands is already an expert of "stopping the sea" specially when there are floods. Many countries can learn from our techniques and we are open to share.