BEAUTY TALKS WITH CASEY RADLEY – MISS INTERNATIONAL NEW ZEALAND 2013
by Stephen I. Diaz
New Zealand – the land of the Maoris – is famed for their rugby team that has been a symbol of national pride.  The All Blacks represent the unified strength and power of this multi-cultural nation, which for many of us, may seem to be too mysterious as it is too far.  Indeed, New Zealand is so segregated, yet, it cannot be denied that their presence in the global arena is very much felt, be it in sports, entertainment (being the favorite of many Hollywood fantasy filmmakers), and yes, even beauty pageants.  New Zealand has one Miss International title and one Miss Universe crown, something that many countries can only dream of.   In this edition of our Beauty Talks, we will get to know on a deeper level the pride of the kiwi nation, Casey Olivia Dawn Radley, the representative of the so-called "geographical twin" of Japan in the South Pacific, as she competes in the Miss International 2013 Beauty Pageant to be held in Tokyo.  Finals is scheduled on December 17th.
1. Please tell us about yourself, your family background and your ambition in life.
Kia ora Missosology fans! I'm Casey Olivia Dawn Radley and I'm from Auckland New Zealand.
I am a 21 year old blonde haired, grey eyed, 5'10" girl who is very proud to hold the current Miss International title this year, and I am very much looking forward to competing in Japan next week!
I'm the youngest sibling of 3 – I'm 6 and 8 years younger than my brother and sister and we are all very different. My parents have been together for over 35 years now, after meeting at a disco when my mother was 16 and my father was 18. My mum and dad have been the most supportive and loving people in my life and I couldn't ask more from either one of them.
From a very early age I've been a dancer. I would stand near a CD player and bop up and down until someone turned the music of for me to dance to. I've danced a bit of ballet and jazz but mainly tap and
contemporary. I wanted to follow through with latin and ballroom to a competition standard, however, I struggled to find a partner tall enough!
At 16, I competed in Miss Teen New Zealand (a week before the final!), and won! I found pageants as a way to dance, model and have a voice – something I had obviously caught onto at an early age! I flew to the USA and then competed in Miss TEEN World, winning Miss Teen World Congeniality. From there I wont Miss Queen of the World NZ, Miss Tourism Queen Ambassador of Oceania and Miss International NZ.
Currently, my life sees me working at New Zealand's largest events calendar, Eventfinda. I came on board in 2011 and have worked with the team to launch into Australia and the US. This year I also decided to begin University study to start working towards a double major in Film, TV and Media Studies and Psychology. At the moment, I'm considering buckling down to work towards my PhD in Psychology… That would have to be my current ambition – continue to get my PhD and then start my own private practice.
Outside the office, I love scuba diving with my boyfriend, I've recently taken up a bit of surfing, I love skiing and acting in community theatre productions.
2. Tell us something about a typical childhood in New Zealand, based on your personal experience.
This is a very hard question to answer from a single perspective as I have grown up as a very privileged child. But solely based on my own experience, I would say growing up in New Zealand would have to be one of the greatest, safest places to raise a child.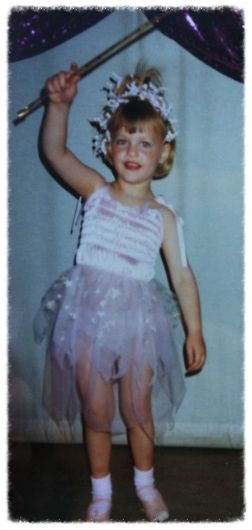 In New Zealand our Kiwi kids are encouraged to be creative, active and independent. Getting dirty in the garden, meeting with friends and playing sports is something most things we all do naturally.
New Zealand is a very sporting-based culture and it is highly supported in schooling. Most boys will probably gain the rugby fever at a young age, especially since it's our national sport.
You are encouraged to try many different things in school, from woodwork, drama, sports and so much more. Since I had a dancing background, I found that this was my main focus after education, but I was also a swimmer and joined Brownies and Girl Guides too.
I remember learning songs in New Zealand's native language Te Reo Maori and learning kapa haka routines that are culturally significant to NZ  – it was great to learn about our country from a young age.
 3. Where in New Zealand did you grow up, and tell us a little bit about its history and culture.
I grew up in Auckland's North Shore after immigrating to New Zealand from England with my family when I was 6 years old.  Auckland is such a beautiful city… at the moment I've been running around One Tree Hill on an evening, and it is so amazing to be able to run on a dormant volcano, standing amongst sheep and cows in such green grass… overlooking our city! Where else in the world can you do that?
Our country is very culturally diverse and I love it for this reason. We have so many different cultures present, which results in our country being the most warm and embracing place to be, no matter where you come from (in my opinion).
New Zealand is only a small country but we certainly don't let on how little we are!  Māori are the tangata whenua, the indigenous people, of New Zealand – learning about Maori culture and traditions has to be one of the highlights of my schooling. Getting to visit a Marae, see a Haka being performed and eating from a Hangi are only a few of the more common Maori traditions that can be experienced in New Zealand.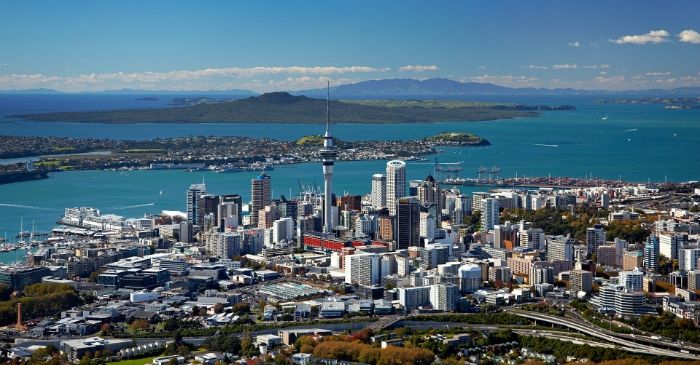 4. How do you define beauty, and what do you think is the essence of being a beauty queen?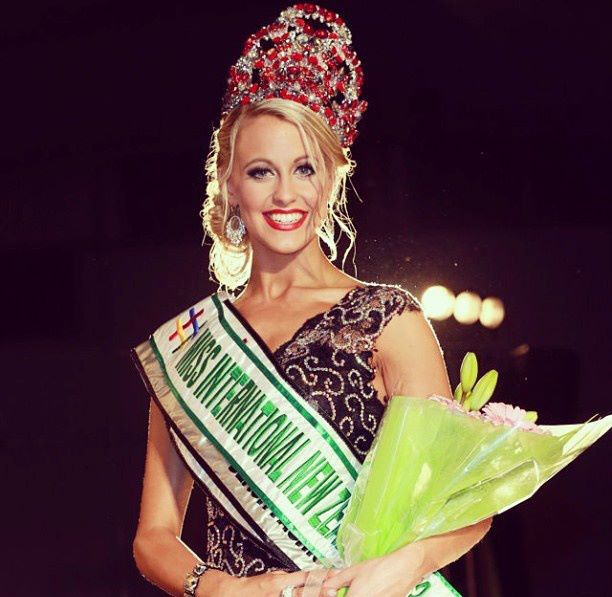 I believe beauty is not necessarily visible to the eye. I think that if someone is beautiful, it is because it shows through their words, their actions, their nature when they think no one is watching, their ability to take on so much more than their own options, someone who is able to look at others without judgment and someone who is able to be fair. There is so much more to the word 'beauty' than simply physical beauty. Physical beauty today is distorted and valued so differently across cultures, it means so much more to be beautiful on the inside.
I think a beauty queen should have the ability to embody all of the above qualities and that this is the real essence of being a 'beauty queen'. Some may laugh at my perspective, especially because I am a contestant in a beauty pageant – but I think that it is naïve to think that a representative is only competing due to their immediate appearance. I would be offended if someone believed my participation in a pageant was solely for my looks. I am there for so many more reasons!
5. In Japan, New Zealand is normally associated with the beautiful nature, sheep and the Hobbits.  What is your pre-arrival impression of Japan?  About Tokyo?
I love that that is the perception of New Zealand, there are some tall people here too (haha)!
When I think of Japan, I think about a beautiful, rich culture and long standing traditions. I visualize the stunning traditional architecture and those beautiful blossoms! I perceive Japan to be visually beautiful and also very exciting when looking at visiting a city like Tokyo! I can't wait to be in such a large city and see the fashion in Tokyo… and I really can't wait to eat Japanese food – it's one of my favorites!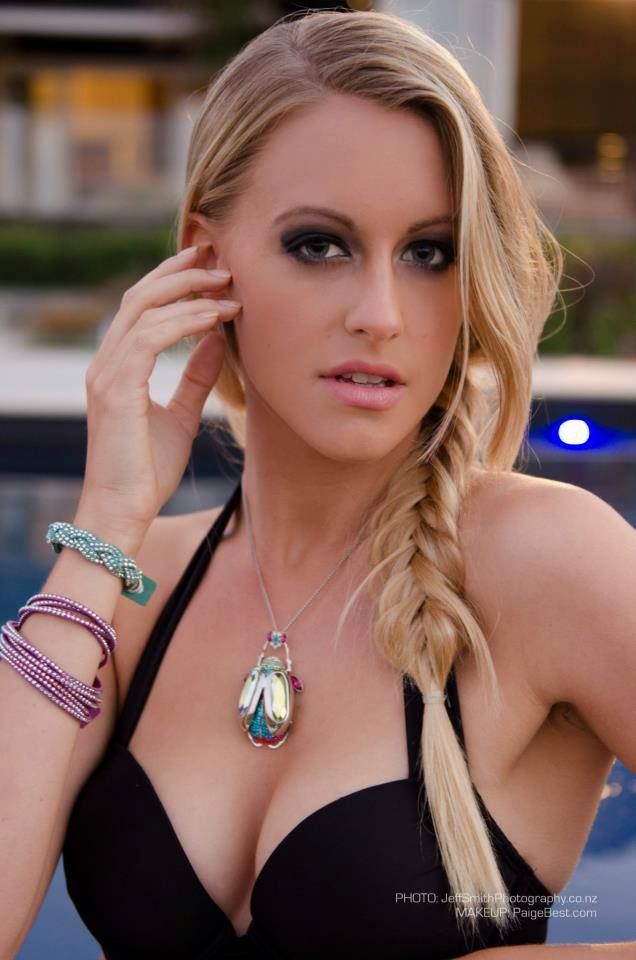 6. Aside from winning the title, what do you want to achieve at the Miss International pageant?
From the Miss International pageant, I hope to gain more knowledge from a cultural perspective. I would love to learn more about Japan and really experience the culture in a way that I couldn't have done so without a platform like Miss International. I hope to make lots of new friends as I have done from other international pageants – these girls are the most wonderful, ambitious young women to surround yourself with and they really do make the pageant memorable!
The main thing I would like to achieve at the Miss International pageant though, is a voice. I really hope to be able to represent not only my country, but also represent my values and beliefs, which I hold so strongly. I hope they will one day make a difference to even just one person.
7.  Finally, why do you think you should be the next Miss International?
I feel as though I am different to the stereotypical beauty queen that so many people perceive pageant contestants to be. I am not a trained contestant – I have not devoted every minute of the day ensuring I have the best outfit or perfect make up… I am a student, I study hard and invest in my education. I am a young lady… who makes mistakes, who is trying to learn more about herself and trying to make a difference small steps at a time. I am an employee… who works hard to pay for things I need and want. I am a sister, a daughter, a friend and a person just like anyone else. I am not a fictional character who a younger girl would find hard to relate to. I am certainly not perfect and I like to remind everyone and even myself, that you don't have to be perfect to be a role model. For these main reasons, I believe I would be a wonderful Miss International representative. But I will continue my same message, even if I am not successful this time.