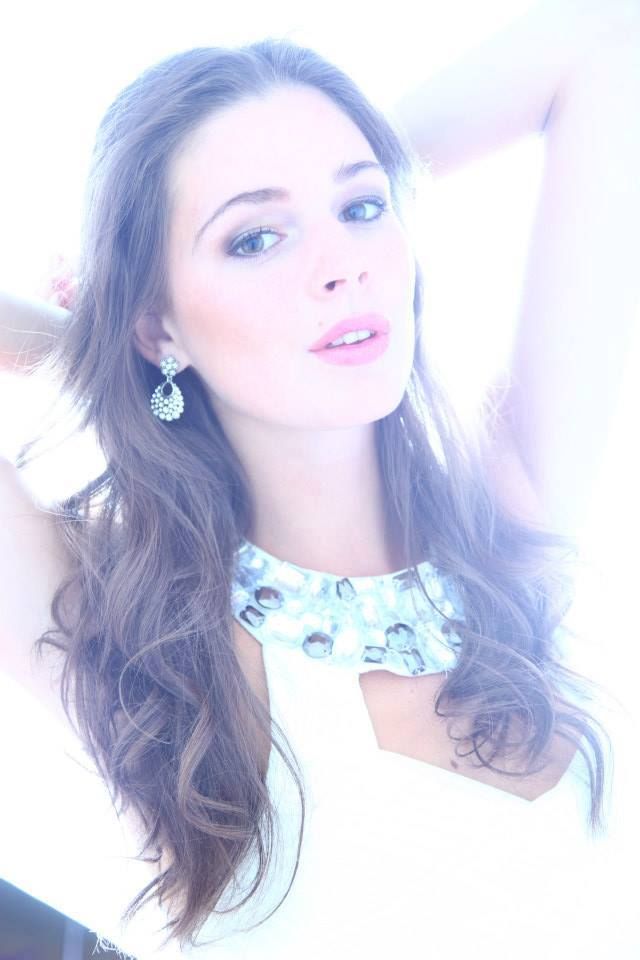 BEAUTY TALKS WITH ELEONORE LILJA – Miss International Sweden 2013
by Stephen I. Diaz
When you hear of Sweden, what is the first thing that comes to your mind?  Car manufacturer Volvo?  Cellphone-maker Ericsson?  Pop group Abba? Or perhaps, Eurovision, where their artists and songwriters seem to dominate year after year?
In modern days, not so many would think of Sweden as a pageant powerhouse.  However, do you know that this Scandinavian country is actually the first to achieve a back-to-back victory in a Big 4 pageant  (disregarding the fact that back then, there was no Big 4 yet but Big 2), courtesy of Miss World 1951 and 1952?  Yes, Sweden was a pageant powerhouse.  In fact, it is the most successful Scandinavian country in Miss Universe and Miss World, with three victories each.  Unfortunately, the same cannot be said with their standing at Miss International.  With no victory, yet, to boast of (neighbors Norway already has two, while Finland has one),  Sweden has a lot of catching up to do in terms of getting the nod of the Japan-based international pageant.  Year after year, they have been sending beautiful and tall delegates, but somehow, they just can't get it right.   This year brings a ray of hope for Sverige as they will be represented by a lovely and intelligent young woman from the city that is "built to impress" – Stockholm.  Let's get to know more about the very impressive Eleonore Lilja in this edition of Beauty Talks.
1. Please tell us about yourself, your family background and your ambition in life.
Hello everybody! My name is Eleonore Lilja, I'm 20 years old and I was born and raised in Stockholm, Sweden. There are two things that I really like:  fashion and business. That's why I would love to run my own company that operates in the fashion industry! It's a tough business but I'm a girl with great ambition.  Being a woman, I very much wish to be successful so that I'm able to inspire other young girls to believe in their talent, give them the courage to believe in themselves and to do what they love. I also want to grow as a person and one of the best ways to achieve that I believe is to travel around the world to learn about new cultures, experience new environments and meet new people. My family is something that is very dear to me. I'm super grateful to have such a wonderful brothers and parents who are loving, caring and supportive. I really cannot imagine life without them. And of course my boyfriend whom I love very much!
2. Where in Sweden are you from? Please tell us a little bit about its history and culture.
As mentioned before I'm from Stockholm, the capital of Sweden, I've been living here my whole life and I absolutely love this city, it feels like I know it like my own pocket. Both Sweden and Stockholm have a very rich history stretching back over several centuries. The most famous and present part of our Scandinavian history are the Vikings!   Stockholm as a city offers a lot. It has an amazing combination of water, nature, old history and century old architecture. This is mixed with a modern liftestyle and an energetic city life.   All these factors result in Stockholm having something to offer for everyone – young or old, laid back or on the run. Also, in 2010, Stockholm was named "European Green Capital" thanks to its environmental efforts.  I would most warmly recommend anyone a visit to my hometown and the capital of Sweden.
3. Sweden is one of the most successful countries in terms of social security services, and a lot of countries, especially Japan, look up to you as a role model. What else can we learn from your country?
First of all, we are very honored and grateful to be looked at in that way by such an important country as Japan. Well, a keyword in the Swedish mentality is solidarity. There's a common belief that everyone in Sweden should have equal rights and equal opportunity to achieve their goals in life. This has led to a lot of good things in Sweden such as the progress of women's rights and being a very open and tolerant society leading to the acceptance of an individual's chosen lifestyle, as long as it is legal of course .  We're also very enviromentally conscious country.  This feature is not only present at a govermental level, but also present in most people in our society.
4. Coming from a country where the status of women has been in a good standing for many years now, do you think that beauty pageants are still relevant? Why or why not?
Seeing how us Swedes are a more or less fashion-minded people, I believe that beauty pageants brings another aspect to beauty and appearance.   So yes, I think that beauty pageants are relevant. It would also be a huge deal and a welcomed suprise if Sweden did well in Miss International 2013 and would lead to even more interest in beauty pageants.
5. You will arrive in Japan in less than two weeks.  Do you have any expectation about Tokyo and Japan? If you do so, what are they?
I can't even begin to explain how super excited I am to come to Tokyo and Japan. I expect a totally different culture to what I'm used to here in Sweden, as its on the other side of the world! I'm eager to try the food, meet the people of Japan and just embrace the culture. Going to Japan and participating in Miss International truely is a blessing and I am really looking foward to it!
6. Aside from winning the title, what do you want to achieve at the Miss International pageant?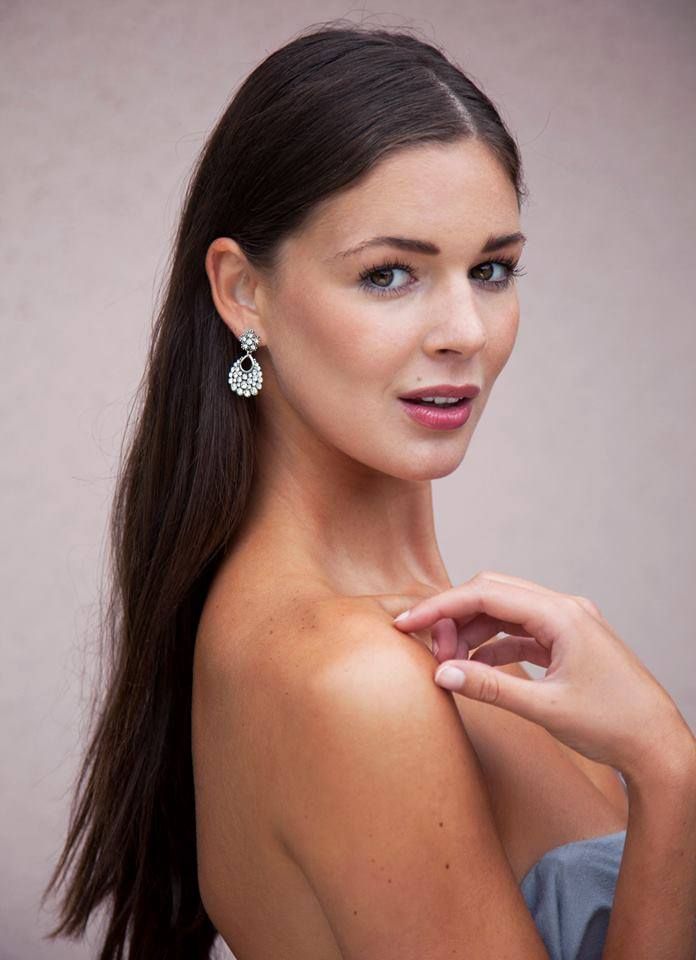 What's most important to me is to represent Sweden in the best way possible. I want to make Sweden proud with my contribution to Miss International, but also my family who have always supported me.
7. Finally, why do you think you should be the next Miss International?
I believe that I can set a good example for young girls to believe in themselves and lead a positive life. I have great faith in people and believe that we can progress in society if we lead by good values. Being helpful, showing acts of kindness and contributing for the better are examples of values that I want to represent. I am also environmentally conscious, animal friendly and someone who believes in respecting each other.  Winning Miss International would definitely mean a lot as I would be able to give something to my country, make it and my family proud.  This is an important beauty pageant and that is why I hope to represent Sweden in the best way possible.