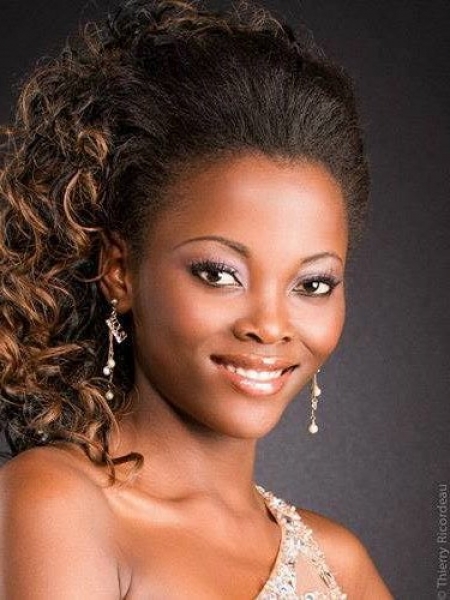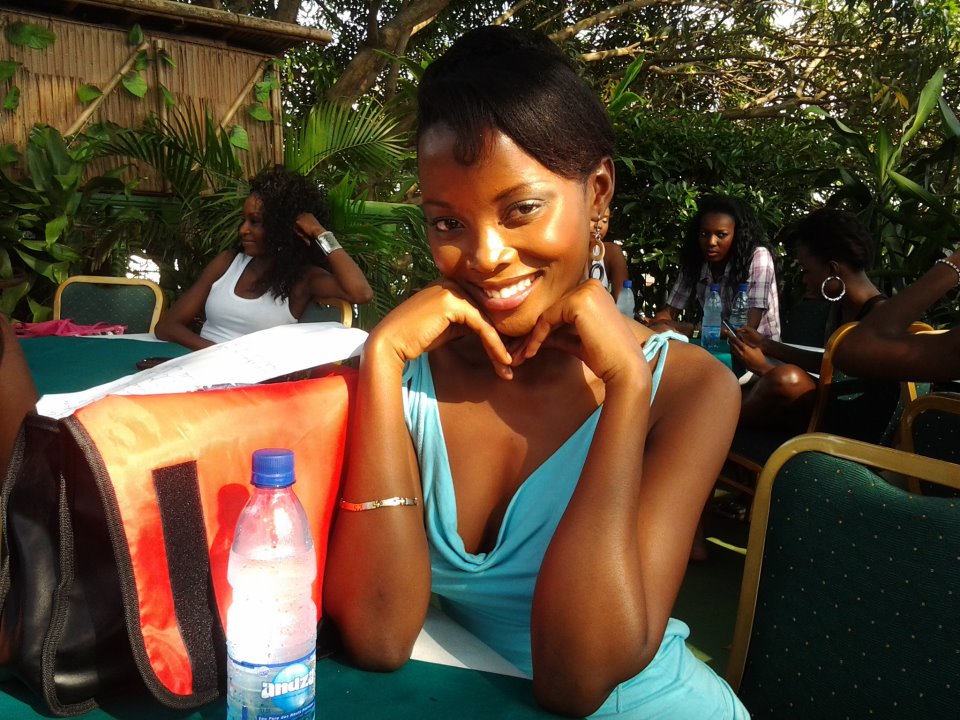 1. Please tell us about yourself, your family and your ambition in life.

Well, my name is Reilly Mboumba, a first year law student at Omor Bongo University, in Libreville Gabon. Born on September 3rd 1991, I was blessed to be born and raised in Mayumba (a village located in Gabon's fifth province). My hobbies are drawing, singing, dancing and listening to music. I am the 2nd from a family of nine children. My family is known under the name "makaya" which means "the leaves" or the "the poor". From the age of five, I used to stand up and defend my brothers and sisters when a classmate would come bother them! In junior high school, this behavior became more evident, to the point that my teachers would call me "the devil's advocate". Despite that, later on, I felt that I should become a lawyer.
2. Tell us something about a typical Gabonese childhood, based on your personal experience.
I belong to the Vili tribe, and, during my childhood I got the opportunity to discover it's cultural diversity and wealth. One of the distinctive features of my country, Gabon, is the fact that each single child remains marked by the learning of the mother tongue, the curiosity to know his/her origins and to pass them down to the future generation. It is indeed true, that us "Gabonese children" are proud to belong to a land where cultural value is given utmost importance in our heart.  Also, during each dry season, we are all very happy to go back to our village where we can share moments with our grandparents who pass down their knowledge onto us. So in conclusion, the main feature of the Gabonese youth is our love for our land, the knowledge of our origins and later on, the transmission of our own knowledge to the next generation.
3. If we were to visit Gabon anytime in the future, where do you recommend us to visit, and why?
If you were to visit Gabon, I would recommend you the touristic location of Mayumba! The city of Mayumba used to be, during the era of the African slave trade, one of the main port of embarkation for a lot of slaves. Also, the most beautiful beaches of Gabon are in Mayumba as well as a big maritime diversity, like the highest rate of leatherback turtles egg-laying in the world! Thanks to all that, Mayumba is Gabon's number one tourist city.
4. When did you start thinking about becoming a beauty queen, and why did you join the Miss Gabon pageant?
I have begun to show interest in beauty pageants back in 2001. I got really impressed by the beauty and intelligence of Aicha Sidi , Miss Gabon 2001. And then, year after year I was becoming more and more obsessed to it! And it ended up becoming my passion, to the point that I know the name of all the beauty pageants titleholders of my country since 2001. The more I was watching those pageants the more I came to realize that the one feature that set a pageant girl apart is her open-mindedness. A pageant girl, is, in my own words, the mirror of perfection in which everyone would love to see her own reflection! Then in 2011, during the announcement of Miss Gabon 2012 beauty pageant, I told myself  "I have to do it!"  I was hesitant to apply, to the point that my own sister had to push me a little bit, and here I am today – Miss International Gabon 2013!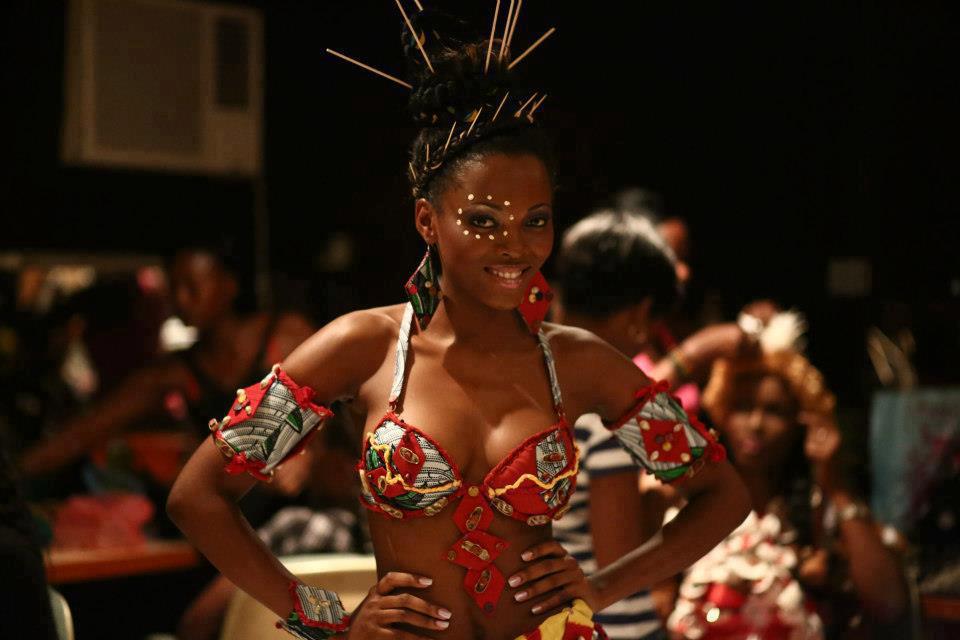 5. You are going to compete at Miss International this year. Aside from winning the pageant, what do you wish to accomplish in the said competition?
Of course, I wish to become Miss International 2013; but what would make me even happier, would be the fact that Gabon will be better known by all the other representatives joining in the pageant. In Gabon, I notice that we tend to give more interest to western culture. How can we enrich our own culture if we spend our time dwelling on other cultures? Gabonese culture is beautiful, grand and rich and it would be better for us to promote it. It's not odd to hope that one day we may become the number one country in the field of culture.  I want to hear, let's say, a Japanese, a Canadian, a Spanish or other nationalities saying: "I did not know much about Gabon, but thanks to Miss Gabon, I managed to discover things about her country, and I would like to discover more of it by going there!"  That's what promoting your own country is all about.
6. For more than 50 years, no African woman has ever won the Miss International crown. Do you think that it's about time for an African to win this pageant?
50 years, it is really a lot of years. I think that it is high time for Africa to wake up! Most international beauty pageants are won by Europeans, Asians and Latinas. Not really by Africans! Several people think that it is a form of racism, but personally I think that it is all about the preparation of the contestants. Africa does not involve itself enough in beauty pageants. You can see that from the naked eye. If you take a Latina Miss and compare her to an African Miss, it is obvious that on a scale from 1 to 10 the Latina will get a score higher than 8. What I mean by that, is that Asians, Europeans and Latinas have mastered pageantry for many years. In contrast, an African Miss is usually sent to compete without any basic knowledge. But everything is possible for African girls! We have witnessed the victory of Leila Lopes at Miss Universe 2011. I think that this year it is possible for an African to win Miss International! And why not me! I can be the future Miss International!
7. Why do you think you should be the next Miss International?
If there is one thing I am characterized by, it is the fact that I am a girl who strongly keeps on believing! The Bible declares "happy is the one who believes without seeing. Even better, the one who resides under the skin of what he is wishing for." Take for example a woman who wishes to have a child. It would be better for her to take on the attitude of a pregnant woman to make her wish come true! In short: I don't think that I am the next Miss International, but instead, I know that I am the next Miss International! I am open to others, I try to understand other's thoughts, and always listen to someone else's advice. This desire in life that I have inside me is something that I love to share to other people as well. Being the next Miss International would be, for me, an opportunity to alert the whole word about one problem I am very sensitive about: children living in the streets. Just like a Christian believe in God, I believe that it is time for me to set up a solidarity network that will save and change the life of many children. Aren't children supposed to be one nation's future? So I am sending a call, if you judge that I am worthy for this title then the ball is in your court, because there is nothing better than having a beauty queen close to her people! You, the public, you are the best judge. I love you.