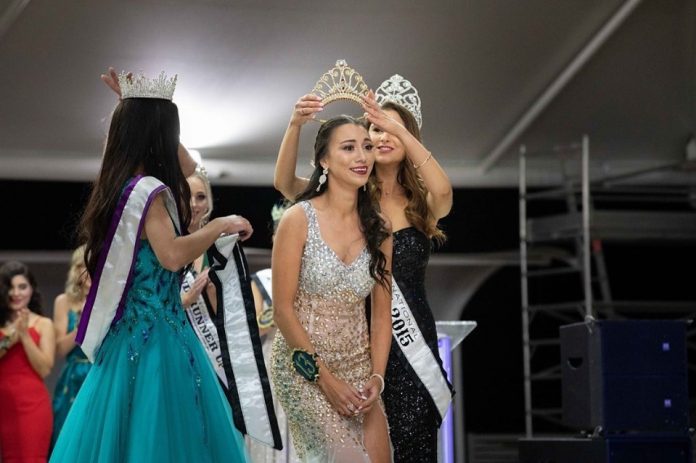 Former Miss Earth delegate Monique Shippen was crowned Miss International Australia 2019 during the finals held August 3 at The Dome Cessnock in New South Wales.
The 26-year-old pre-school teacher from Sydney will travel to Japan for the 2019 Miss International beauty pageant in November.
"If little me could see what she could achieve in the future, she would be so proud. Battling with confidence issues most of my early life was a struggle," Shippen wrote in a Facebook post. "It makes it feel so much more special for me because in my heart I am so happy I kept fighting to become a strong, confident woman – the best she can be."
Also crowned in the same event were Miss Asia Pacific International Australia 2019 Anjelica Whitelaw, Miss Globe Australia 2019 Caitlyn Petch, Miss Global Beauty Queen Australia 2019 Ria Ruman, Miss Progress Australia 2019 Christina Manyang, and Miss Model of the World Australia 2019 Sara Copeland.
Shippen is also a model, multi instrumentalist, singer and songwriter. She advocates Kindness In Action World Challenge and Ovarian Cancer Awareness. This will be the second time she will compete in a Big5 beauty pageant. Last year, she represented the Land Down Under in Miss Earth but was unplaced.
Australia won the Miss International crown thrice: 1962 (Tania Verstak), 1981 (Jenny Annette Derek), and 1991 (Kirsten Davidson). Missosology.Org; Photos from Miss International Australia Beauty Pageant page