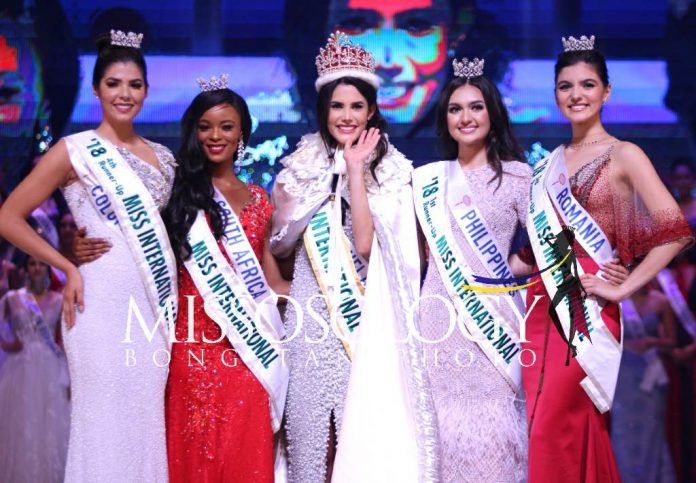 Text by Drew Francisco; Photos by Bong Tan and Shota Ise
TOKYO, JAPAN – Venezuela reasserted its powerhouse status in beauty pageants after winning its eight Miss International crown on November 9.
Mariem Velazco, who was celebrating her birthday, was crowned Miss International 2018 by outgoing queen Kevin Lilliana. She bested 76 other delegates for the title. The finals was held at the Tokyo Dome City Hall.
Maria Ahtisa Manalo of the Philippines settled for first runner-up, while South Africa's Reabetswe Sechoaro placed second runner-up. Romania's Bianca Tirsin and Colombia's Anabella Castro Sierra were third and fourth runners-up, respectively.
Venezuela now holds the record of most wins in Miss International at eight. Previous winners were Nina Sicilia (1985), Consuelo Adler (1997), Vivian Urdaneta (2000), Goizeder Azúa (2003), Daniela di Giacomo (2006), Elizabeth Mosquera (2010), and Edymar Martínez (2015).
Full results below:
Miss International 2018: Venezuela Mariem Velazco
1st runner-up: Philippines Maria Ahtisa Manalo
2nd runner-up: South Africa Reabetswe Sechoaro
3rd runner-up: Romania Bianca Tirsin
4th runner-up: Colombia Anabella Castro Sierra
Special awards
Best National Costume: Ecuador | Michelle Huet
Miss Perfect Body: Curacao | Diona Angela
Best Dresser: Mexico | Nebai Torres

Continental Queens
Miss International Asia: Singapore
Miss International Americas: Argentina
Miss International Europe: Netherlands
Miss International Africa: South Africa
Miss International Oceania: Guam
Top 8 Speech
The Top 8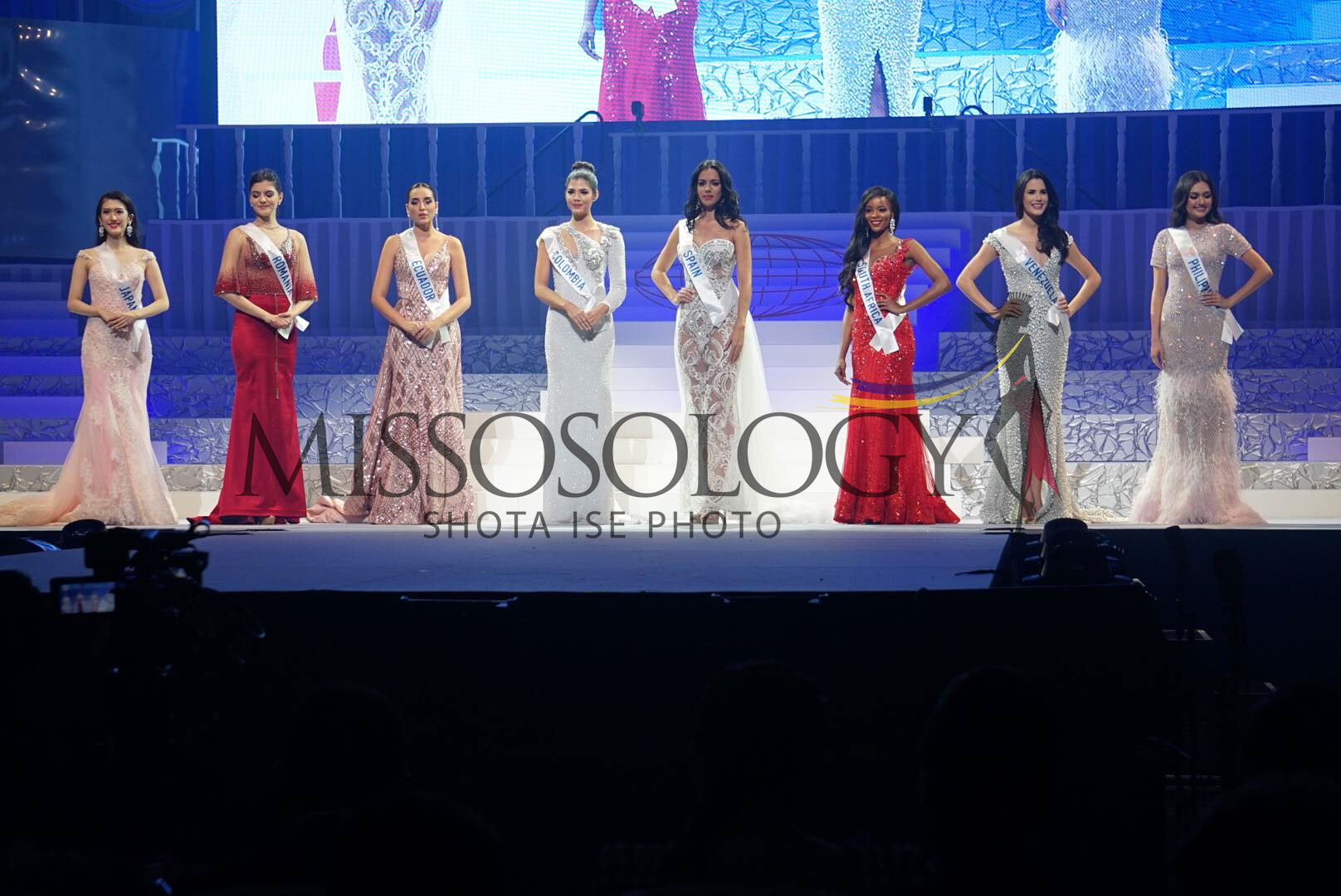 Japan | Hinano Sugimoto
Romania | Bianca Tirsin
Ecuador | Michelle Huet
Colombia | Anabella Castro Sierra
Spain | Susana Sanchez
South Africa | Reabetswe Sechoaro
Venezuela | Mariem Velazco
Philippines | Maria Ahtisa Manalo
The Top 15 during the presentation
The Top 15
Romania | Bianca Tirsin
Mexico | Nebai Torres
Philippines | Maria Ahtisa Manalo
Ecuador | Michelle Huet
Thailand | Keeratiga Jaruratjamon
South Africa | Reabetswe Sechoaro
Australia | Emily Tokić
Paraguay | Daisy Diana Lezcano Rojas
Japan | Hinano Sugimoto
Colombia | Anabella Castro Sierra
Venezuela | Mariem Velazco
Indonesia | Vania Herlambang
Ukraine | Bohdana Tarasyk
Spain | Susana Sanchez
Madagascar | Esmeralda Malleka
The third part is the gown competition
The second part of the competition is the Swimsuit Round
The pageant started with the National Costume Presentation