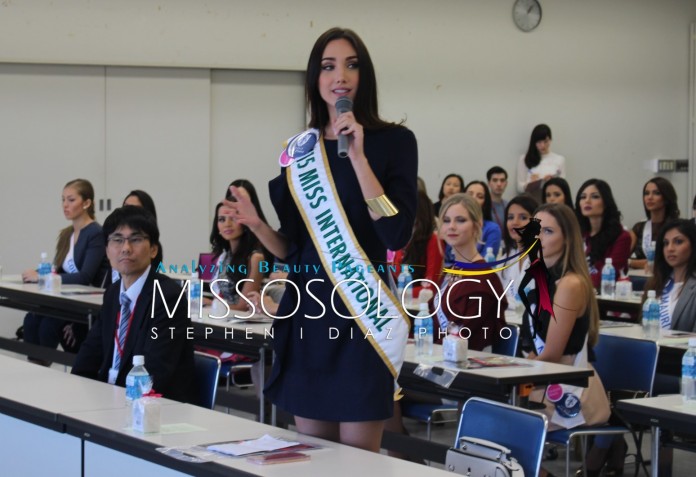 OPINION:  Miss International has already evolved
Miss International has already evolved.
This must be taken into consideration by the current national directors of the annual Miss International Beauty Pageant before they send their respective delegate to Japan.  Gone are the days when the organization looks for a mere doll-like face, only to be used as a poster girl for a year with no other job at all.  Gone are the days when they prefer demure girls, who won't even dare start a conversation with random strangers.  Gone are the days when conservative girls are highly esteemed, while aggressive ones are frowned upon.  Yes, Miss International has changed.
While it is true, in some cases, that loud girls are not well received in Japan, the future Miss International must essentially know how to balance herself, and try to be outspoken when opportunities call for it, and stay classy at the same time.  A Miss International must be smart, well-rounded, and not just someone with a pretty face.  No one else has epitomized these qualities more effectively than the current Miss International titleholder herself, Edymar Martinez of Venezuela.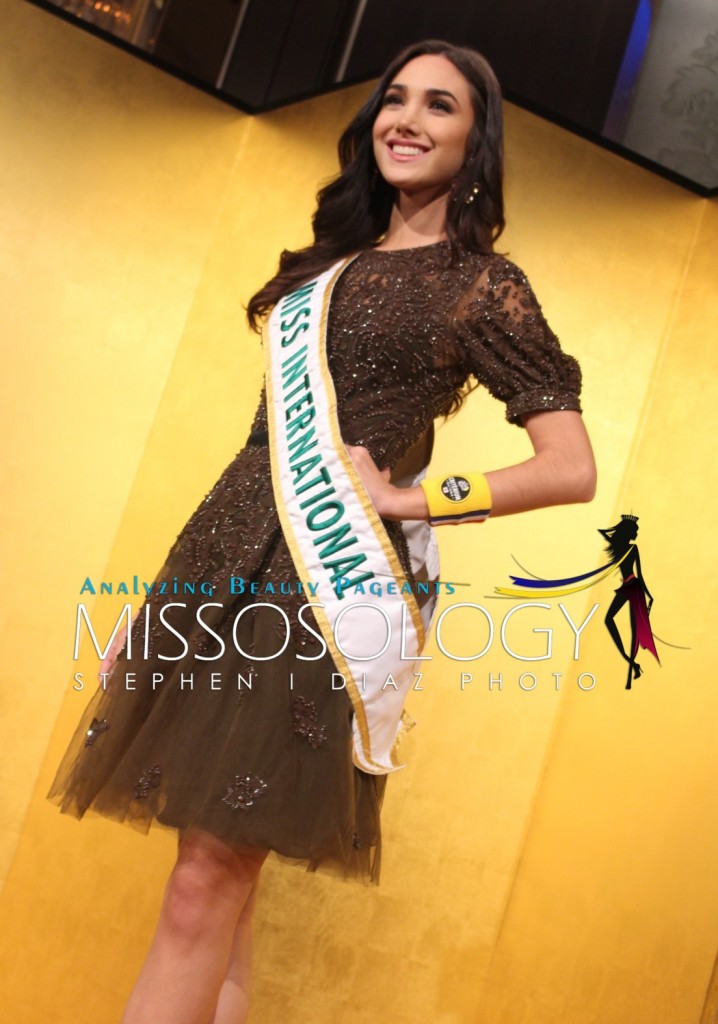 Indeed, Edymar has raised the standard so high for Miss International.  Yes, she has hundreds of thousands of followers through her social media platforms, but that's just the tip of the iceberg.  Edymar, in fact, has an endearing personality that most people who have personally met her can attest to.  She is energetic, bubbly and conversant, but never loses her wit and sophistication.  As Miss International 2015, she has done several commercials and modeling stints, but on top of those, she has spoken to quite a number of dignitaries in Japan, as well as a few politicians and business executives.
Together with her runners-up, Edymar has become the face of Miss Paris, the aesthetic salon owned by Akemi Shimomura, the chairperson of the International Cultural Association, which is also the producer and organizer of Miss International. Not only that, Edymar and the rest of the Top 5 winners also had the chance to promote Japanese tourist destinations, and became  tourism ambassadors for Japan.  Last summer, they traveled all the way to Kyushu Island to help in the recovery efforts of Kumamoto, the prefecture that was badly hit by a powerful earthquake last April, and they even made some side trips to Oita, Miyazaki and Nagasaki prefectures.
On Thursday, October 20th, the delegates of Miss International 2016 will be having their very first competitive event, which is the 2nd Women's Conference to be held in the morning, followed by the international cultural exchange program in the afternoon at the Showa Women's University.  This is how and where the Miss International Organization can separate who among the 69 delegates can really walk the talk, or shortlist those who can be the perfect spokespersons, representing the Miss International Organization for one year.
So, if you still think that Miss International is just all about having a pretty face and lots of Instagram followers, better think again.  Don't be surprised if once again we will have another unexpected result on October 27th. / Stephen I. Diaz