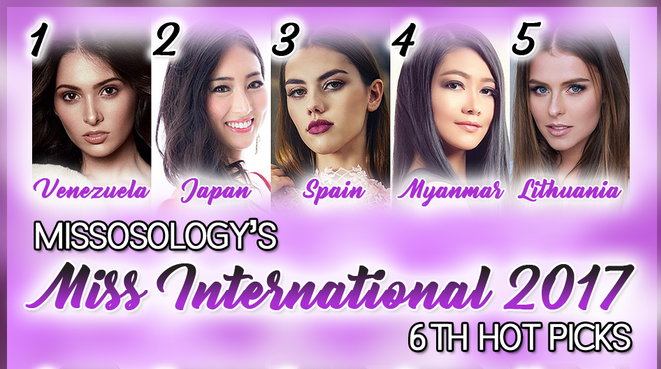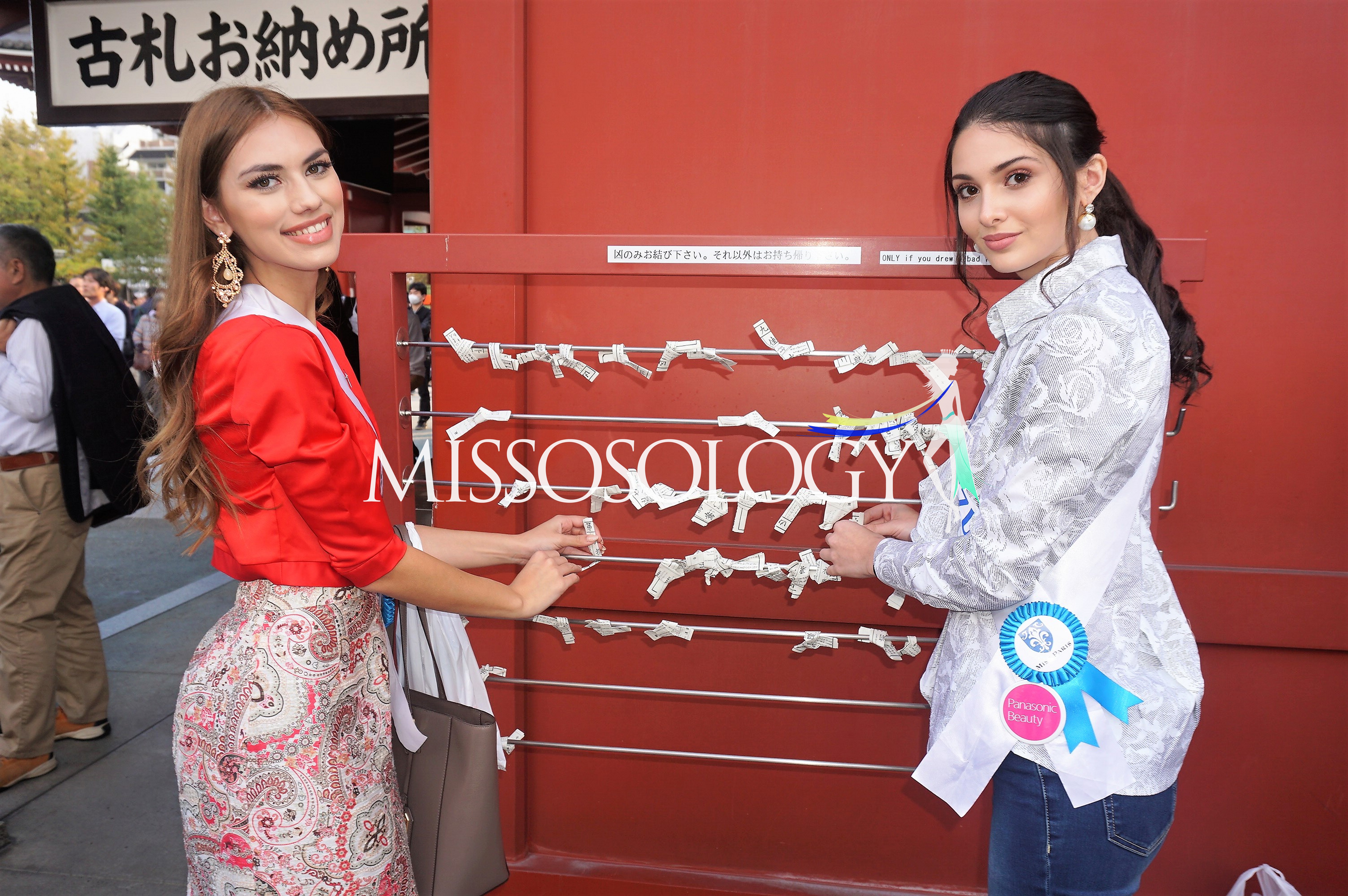 THREE MORE SLEEPS!!! The Missosology Forum is getting busier than ever! Miss International Beauty Pageant is getting hotter and hotter as we are just a few days away from crowning the successor of the very beautiful Kylie Verzosa.
Based on the pulse of the public, global fans and the like, here are the top contenders for the crown!
In first place is Diana Croce of Venezuela. If you had missed her in some of the events where Missosology was present, it's because she was specifically requested by sponsors to grace certain events along with the host delegate (more about her later). Diana can easily win the crown for Venezuela, again, which will give them their eighth win! Jessica Duarte was unfairly booted out from the Top 15 last year, so Diana can avenge such injustice. On a more personal note, it will be hard if Diana ends up as a runner-up because she will easily overshadow the eventual winner during the group picture. So, it can either be a win, or semifinal placement for her. Since 2012, MI has the habit of kicking out the most stunning girl from the Top 10/ For example, Vianey Vazquez was clearly the goddess in 2014 when represented Mexico at MI, but only ended up in the Top 10. We can only pray that this won't happen with Diana.
In second place, is Japan's Natsuki Tsutsui. We expect half of the crowd to cheer for Natsuki on November 14th. Have you ever wondered why there are no ticketsavailable anymore? It's because the group that supports Natsuki's bid for Miss International has bought almost half of the tickets on sale! Hre group did the same thing last year when Natsuki won Miss International Japan. Aside from that, Natsuki has obviously been a sponsor favorite and is never seen looking tired or exhausted. She is still radiantly beautiful despite being already worked up by the MIO. If she does not even enter the Top 5, we expect a major riot to happen and a major sponsor pull out. Natsuki does not deserve a lower placement because she has shown much patience and strength amidst the pressure bestowed on her.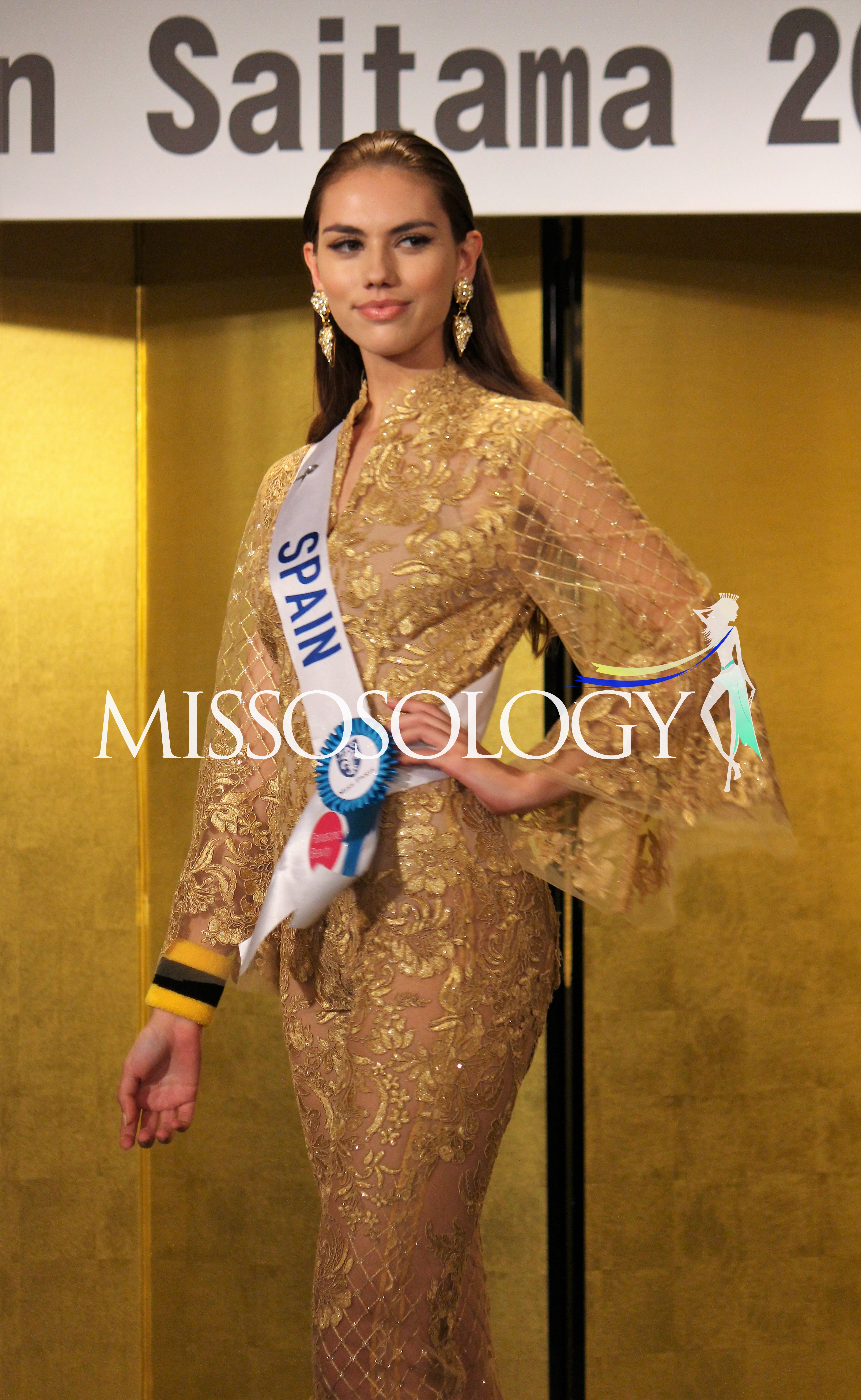 At third place is Spain! Now, we totally get the hype over this amazing dancer. She is one of the most fashionable delegates this year, and is also very friendly to most of the girls. She is simply stunning! Her dance number in Saitama last week was also well applauded by Akemi Shimomura, the owner of Miss International. Will she be able to sustain the momentum? We beleive so because she is young and full of energy!
Moving on to our fourth place, which we cannot ignore anymore, is Myanmar's Sao Yoon Wadi. As time passes by, she has carefully adjusted to the weather and her natural beauty is slowly growing on us. She is also showing to have more confidence in herself compared to the first few days when we had the chance to meet her. Her die hard fans are supporting her like a superstar! Remember that Sao is only one of the two national winners who was crowned by Kylie Verzosa, herself. And it is also in Myanmar where Kylie was treated like royalty. The Miss International Myanmar organization has been loyal to MIO despite the successive non-placement since they first joined in 2012. Will they still ignore them the sixth time around?
Completing our Top 5, and is Patricija Belousova, from the small Baltic country of Lithuania. Although we believe that Patricija deserves to win this pageant, we are simply afraid that the judges might not notice her because she is not from a major country, which is usually the case at MI. The MI judging system is actually not the most ideal system, in our opinion, because it is simply based on votes. Normally, countries with no political significance to Japan and the sitting judges (nearly a third of them areambassadors or ambassador's wives) get ignored. It happened last year with several contestants, so it could happen again this year. Patricija should work hard to make herself stand out during the final night.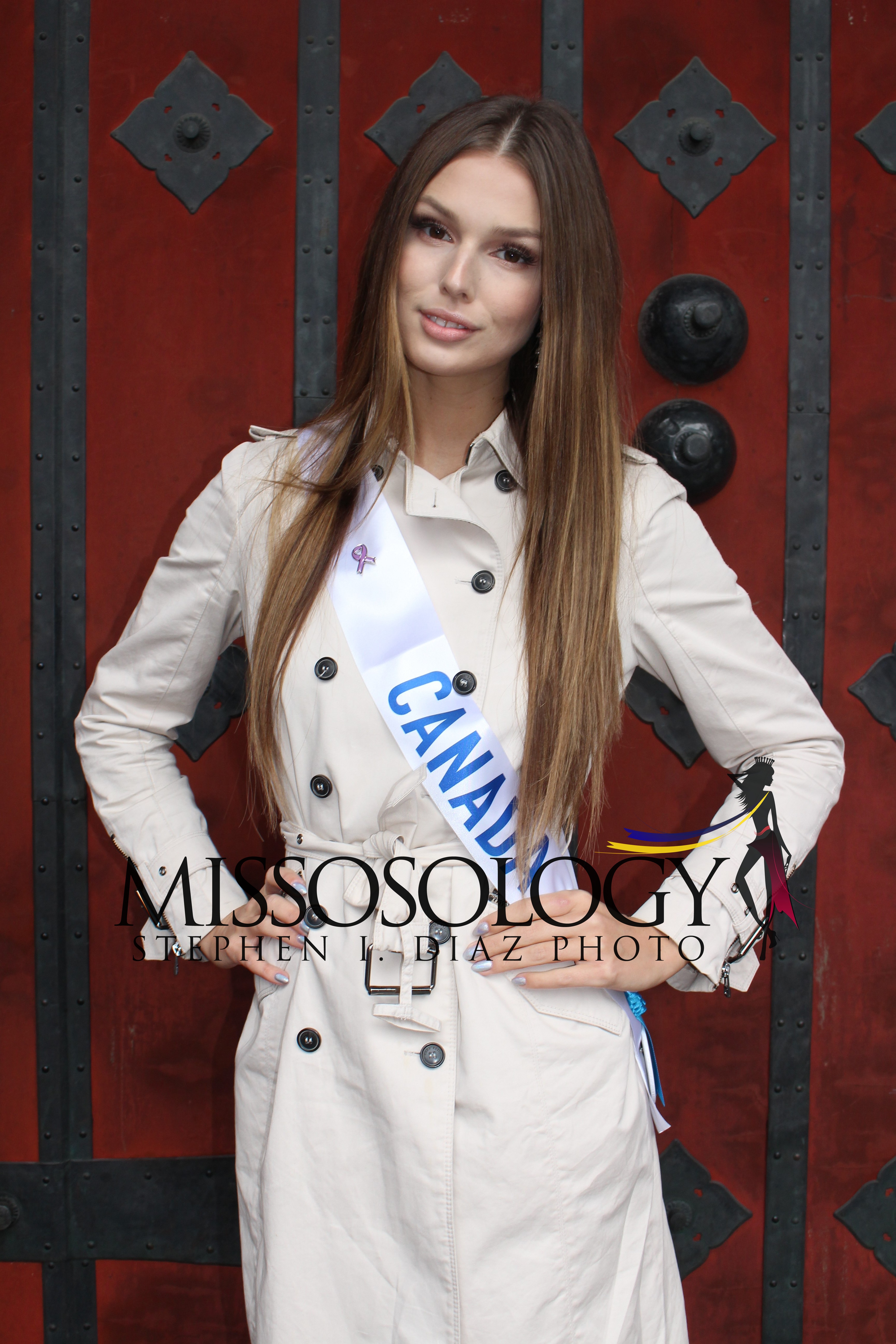 Indonesia's Kevin Lilliana is still hoding strong in our Top 10. Currently in sixth place, we have observed that Kevin is just like her preecessor Felicia Hwang who is really determined to win the crown. She statuesque, fairly nice-looking and has great stage presence so we are confident that she will place high in the competition. Colombia's Vanessa Pulgarin is in seventh place. Although she dropped siginificantly in our rankings, it simply shows that this year is one hell of a difficult year to assesswhich delegates will make up the Top 5. Basically, this just proves that it can be anyone's ball game! At eighth place is Canada's Marta Magdalena Stepien. Marta is of Polish origin. She is a model and will most likely get the Miss Photogenic award, if there is such an award this year. She registers well on camera. Although a bit shy and quiet, she needs to project a strong presence in order to make us feel that she wants to win the crown. By looks alone, she is one of the highly regarded delegates in terms of facial beauty and overall style. At ninth place is Maria Angelica De Leon of the Philippines. As the defender of the crown, the pressure is on her to win a back-to-back title, which has never happened in the history of Miss International. However, with Mariel, it can be possible. We have actually noticed that Mariel is a rare Filipina pageant contender because she is rather reserved and coy. In Japan, such qualities are more appreciated than those who are aggressive and loud. Rounding up our Top 10 is Tayla Skye Robinson of South Africa. Like we have said in our previous hot picks, Africa has never won the Miss International crown ever, and Tayla is their best hope so far. Her public speaking skills will surely help her achieve this feat, which has been long overdue for Africa.
Nepal is in 11th place. We encourage her to step up her game and be more outspoken, and to use her Instagram influence so that MIO can feel her strength. At 12th place is the representative of the Czech Republic! Although we did not have her in our previous hot picks, we now appreciate the fact that the Czech Republic is back with a bang! It's been a while since this Eastern European nation last competed at MI, and they have sent an amazing contender. Mexico's in 13th place. Language barrier is real, although we have seen her doing her best, she is definitely struggling with the English language. We heard that the final question for Miss International is a well-guarded secret, and it could be a totally different question compared to the previous years. How will the non-English speaker cope with this remains to be answered. At 14th spot is Curacao! The shadow of Miss Universe still remains within her, and it's not a good thing. We suggest her to relax and take it easy! This is Miss International, and it's a totally different game. In 1994, the Venezuelan delegate who placed 2nd Runner-up at Miss Universe 1993 only ended up in the Top 15. In 2002, also the Venezuelan delegate who placed 4th Runner-up at Miss Universe did not even make it as a semifinalist! Completing our Top 15 is the delegate from the United Kingdom! She is such a doll, and probably has one of the most beautiful skin in this year's batch! Watch out for her, as she can be a dark horse and may win it all!
MISS INTERNATIONAL 2017 6th Official Hot Picks


1. VENEZUELA (Diana Croce)
2. JAPAN (Natsuki Tsutsui)
3. SPAIN (Elizabeth Victoria Ledesma)
4. MYANMAR (Sao Yoon Wadi)
5. LITHUANIA (Patricija Belousova)
6. INDONESIA (Kevin Lilliana)
7. COLOMBIA (Vanessa Pulgarin)
8. CANADA (Marta Magdalena Stepien)
9. PHILIPPINES (Maria Angelica De Leon)
10. SOUTH AFRICA (Tayla Skye Robinson)
11. NEPAL (Niti Shah)
12. CZECH REP (Alice Činčurová)
13. MEXICO (Citlaly Higuera)
14. CURACAO (Chanelle De Lau)
15. UNITED KINGDOM (Ashley Powell)
Bubbling up: AUSTRALIA, BELGIUM, BRAZIL, ECUADOR, KOREA, LAOS, RUSSIA, THAILAND
Honorable mentions: EL SALVADOR, HAITI, PANAMA, PERU, UKRAINE, VIETNAM