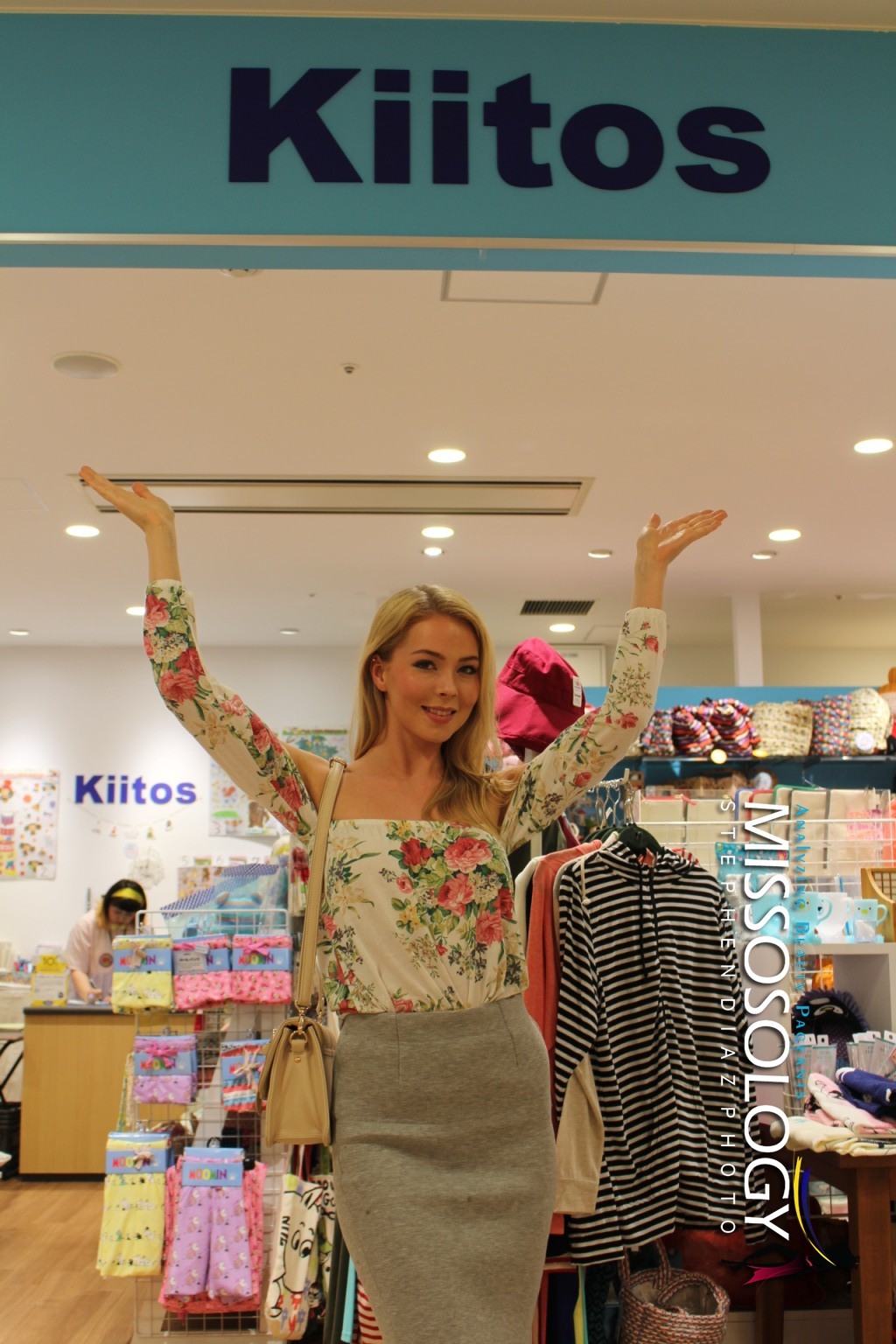 (Tokyo)  Shaken by the most powerful earthquake that ever shook the Japanese archipelago since March 11, 2011, four of the Top 5 winners of the 2014 Miss International Beauty Pageant had arrived safely in Tokyo for an important mission aimed at strengthening Japan's international image through cultural, industrial and tourism promotion.  All of the winners except for Valerie Hernandez, the current titleholder, had a welcome dinner with the Miss International Organization staff at a nearby restaurant within the Tokyo Dome compound.  Hernandez is still in New York as of press time, and will join the girls on Sunday, May 31st.
Zuleika Suarez (1st Runner-up), Punika Kulsoontornut (2nd Runner-up), Victoria Tooby (3rd Runner-up) and Milla Romppanen (4th Runner-up) are now staying at the Tokyo Dome Hotel, which will also be the official hotel of the 2015 Miss International Beauty Pageant, with the finals slated on November 5th this year.
This is the first time that the current Top 5 winners of Miss International were all called to do an official function with the organization.  They will be meeting some of the ministers and vice-ministers of Japan's Ministry of Economy, Trade and Industry (METI), the Ministry of Foreign Affairs as well as the Ministry of Land, Infrastructure, Transport and Tourism, represented by the Japan Tourism Agency.
Highlight of the week long trip will be their visit to Mie Prefecture, where the girls will have the chance to see the Ise Jingu, which is Japan's most sacred shrine.  They will also visit the Mikimoto Pearl Farm, which will officially come back as the crown sponsor for Miss International 2015.   /Stephen Diaz