North Macedonia has crowned Angela Vasilevska as their new earth warrior and will soon compete at the Miss Earth 2022 pageant. Angela is a model and a social media influencer who stands 5'11" tall and has a good experience in participating in various international pageants. She was for example the Miss Friendship at the Miss Tourism International 2018 pageant held in Malaysia. Last year, she was named as first runner-up at the Miss EU competition.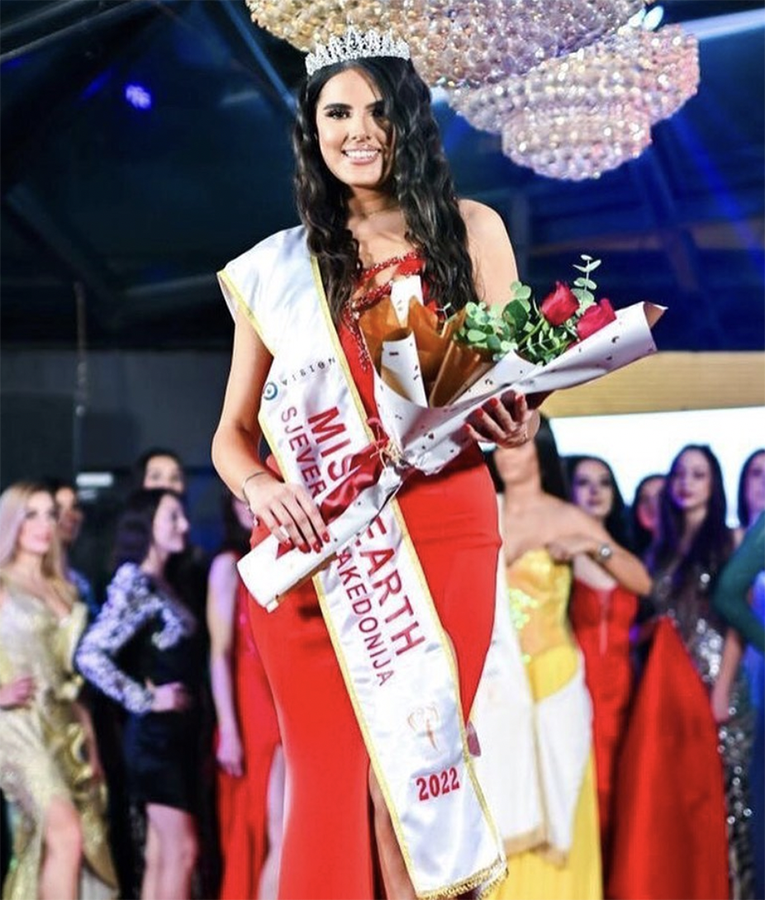 Angela Vasilevska was crowned during the Miss Balkana competition. The pageant was a regional contest which includes contestants from Bulgaria, Macedonia, Romania, Serbia, Montenegro, Croatia, Slovenia and Bosnia and Herzegovina. It is tasked to select the Miss Earth candidates for the countries within that region.
North Macedonia is yet to win a Miss Earth crown. It is currently ranked in 137th place at the Big 5 Ranking. The country is one of the republic that composed the now defunct Yugoslavia and gained its independence in 1991. It was once called Macedonia before being changed to the Former Yugoslav Republic of Macedonia (FYROM) after neighboring Greece protested as it can be confused for its own region with a similar name.