Photos and article courtesy of Mai Vu/Miss Earth USA organization
Miss Earth USA title went to Miss Pennsylvania Earth, Natalia Salmon. Natalia works as an Asset Services Intern at Cushman and Wakefield. She is the founder of Squad Limitless, an organization dedicated to working with children and young adults to empower them to discover their true identities and realize their full potential via developing their emotional intelligence. Natalia has set-up free, downloadable age-specific workbooks that guides user on this discovery process. In addition, she is a certified Climate Reality Leader, a LEED Green Associate Certification, and a Crisis Text Counselor. Natalia has logged 900 hours of community service with many organizations including Habitat for Humanity, Hands on DC, and has participated in many local park clean ups.
"I am over the moon, and I still have no words. I have so many plans ahead especially to continue growing Squad Limitless and fighting for climate change. Just trying to bring the world together in a more peaceful way," says Natalia. "Working with the Miss Earth USA organization has been the best experience and the group of women I competed with have been incredible. I would give every single one of them this crown."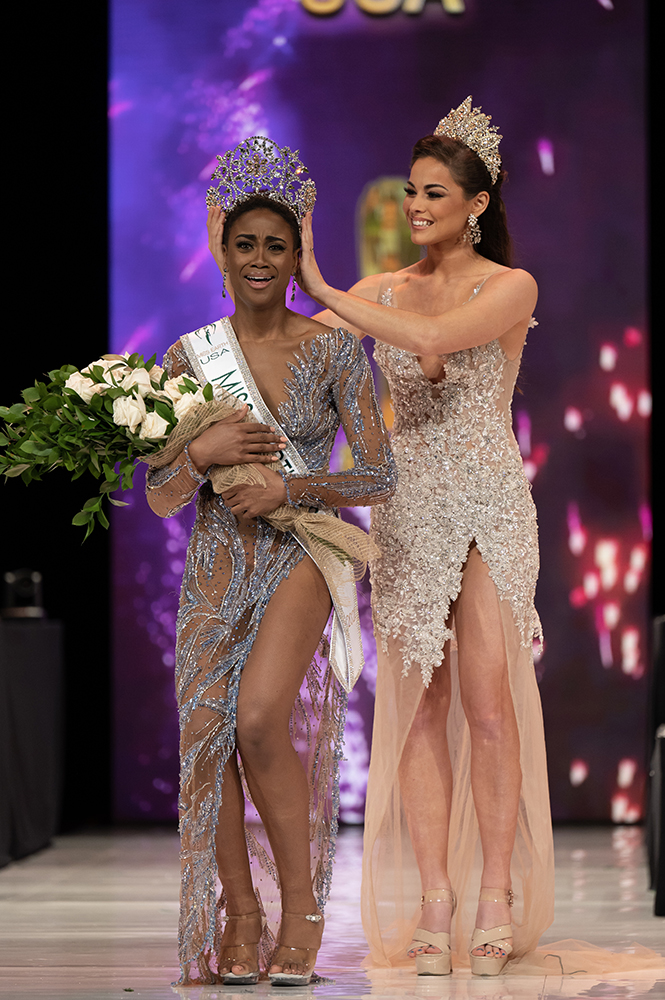 Natalia succeeds last year's winner and Miss Earth Air 2021, Marisa Butler. In Fall 2022, she will represent the USA at the international Miss Earth competition based in the Philippines. Miss Earth is recognized as one of the largest and most respected pageants in the world.
The first runner up and winner of the Miss Earth USA Air title went to Faith Porter of District of Columbia. The remaining Elemental Queen titles went to Brielle Simmons – Miss Earth USA Water, Hannah Welborn-Lewis – Miss Earth USA Fire, and Emma Loney – Miss Earth USA Eco.
The 2022 Miss Earth USA activities and competition were held January 6-8 at the Orange County Convention Center with the preliminary rounds being hosted by the Rosen Centre Hotel. Delegates from fifty States and District of Columbia competed in the prestigious pageant including activewear, runway, and eveningwear preliminaries, followed by the final judging and final coronation.
Presented by AquaGoat, the Miss Earth USA final coronation was broadcast live on the VIP Pageantry channel. Other sponsors for the event include HOTWORX, Beauty Queens Galore, and Queenly. Additional events during the week included a charity gala benefitting Save the Manatee, Central Florida Animal Reserve, and Seal Society of San Diego, and a presentation of a new national crown designed by Andrew Ibos.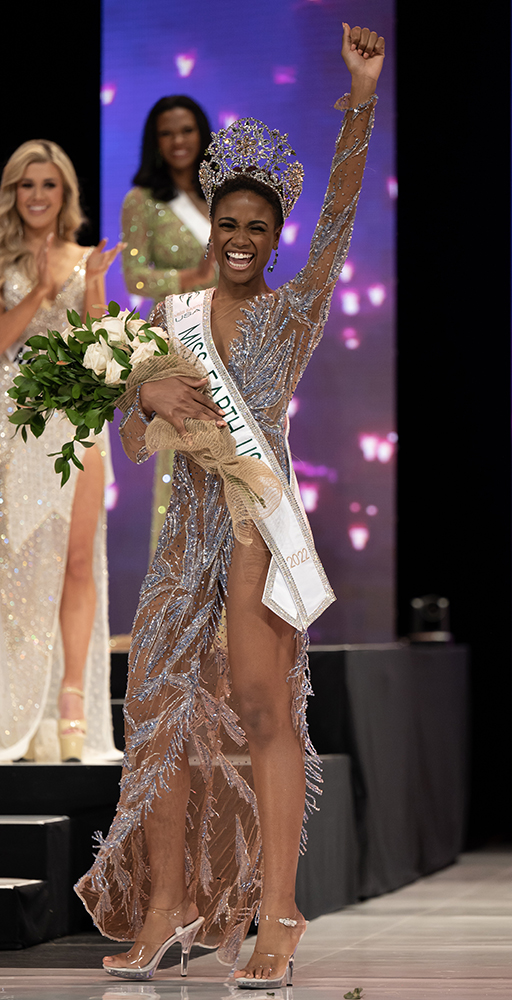 About Miss Earth USA
"Beauties for a Cause" is the key message for the Miss Earth USA organization which holds an annual pageant dedicated to bringing awareness to environmental issues and actively participating in projects that support green causes. Their work includes tree plantings, children's education, local clean-ups, water distribution, climate leadership training, and countless other activities that make a positive impact on our planet. Among industry ratings, Miss Earth USA is one of the top ranked pageants and is a nationally televised production.