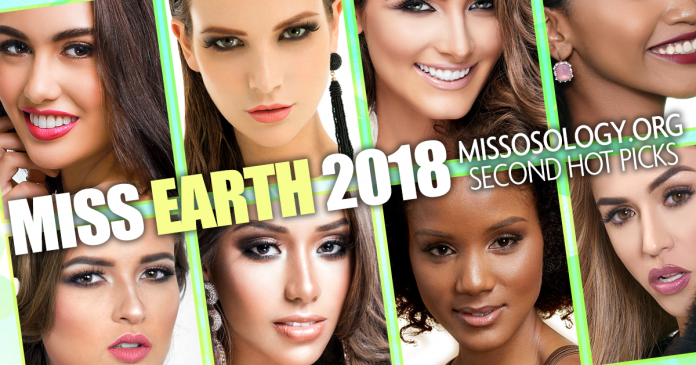 Text and graphics by Drew Francisco; Photos by Bong Tan
The Big5 major international pageants seaoson has officially begun!
The delegates of the 2018 Miss Earth competition have taken the Philippines by storm as they strap on their heels for the worthy cause of promoting environmental awareness.
We saw them walk the runway in identical swimwears during the traditional press presentation last week. We also saw them bare-faced during the Beauty of Face and Poise round as they endured the first of three prejudging events that will determine their fate in the competition.
A lot of delegates have made quite an impact, but no one compares so far to the beauty of Portugal's Telma Madeira. She is the unanimous choice of Missosology's pool of correspondents and experts to lead the Second Hot Picks.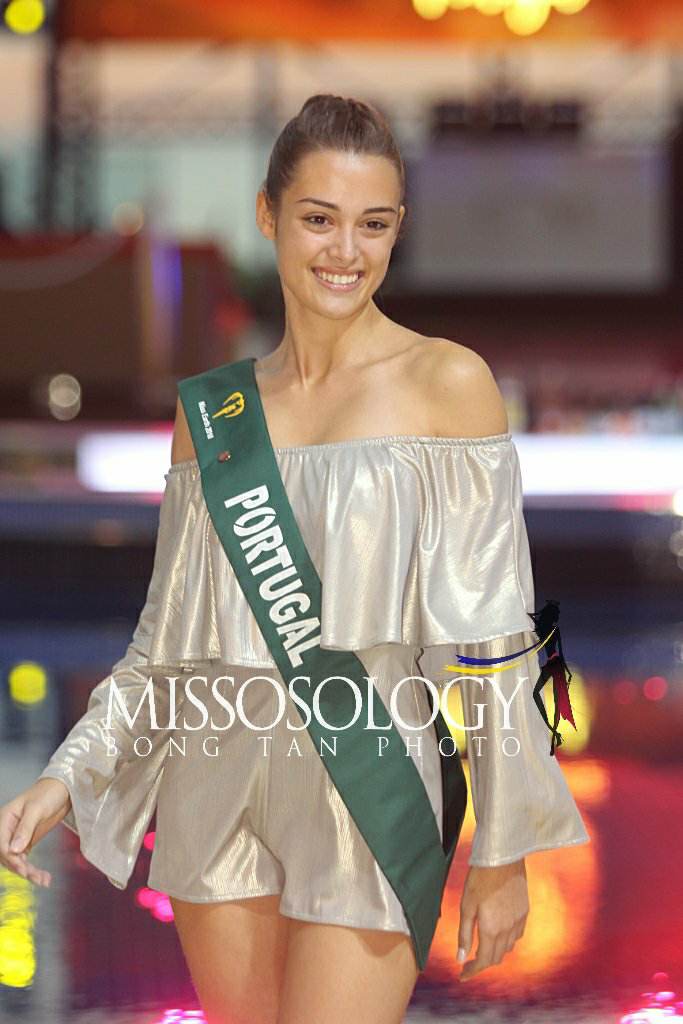 This shouldn't come as a surprise. The 19-year-old student from Porto is definitely the face of the competition. Her youthful looks and unassuming aura truly captivates the hearts of everyone. She has won one medal so far in the pre-pageant actvities, but we expect her to do more damage as the competition progresses.
Not far behind is Vietnam's Phương Khanh Nguyễn. The Southeast Asian country is enjoying a two-year placement streak in the competition. With the lovely Khanh representing the country this year, the streak will most likely continue. This 23-year-old marketing student from Bến Tre dreamt of becoming Miss Earth onde day after watching the Miss Earth 2010 pageant held in her country when she was just 15.
In third place is the bombshell from Colombia, Valeria Ayos. The 24-year-old international relations student from San Andres turned heads when she paraded in swimwear during the press presentation. Her charisma and great stage presence are surely her strongest points going into the competition. Expect Valeria to keep Colombia's placement streak going this year.
Rounding up our Top 4 for now is the stunner from Nigeria, Maristella Okpala. Statuesque and exotic, this 25-year-old model from Enugu is one of the strongest ebony beauties in the competition.
Check out the complete list below: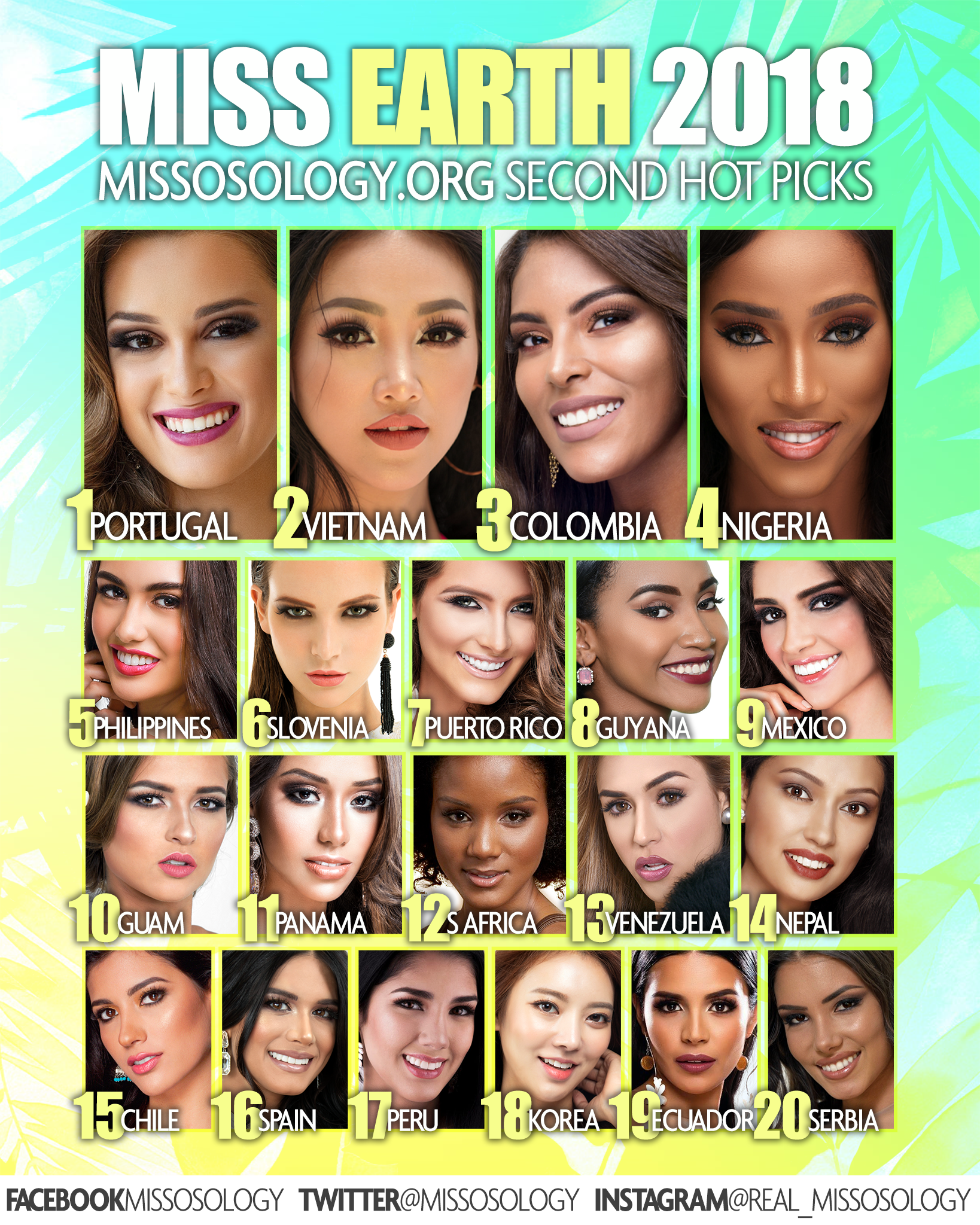 1 Portugal | Telma Madeira
2 Vietnam | Phương Khanh Nguyễn
3 Colombia | Valeria Ayos
4 Nigeria | Maristella Okpala
5 Philippines | Celeste Cortesi
6 Slovenia | Danijela Burjan
7 Puerto Rico | Krystal Xamairy
8 Guyana | Xamiera Kippins
9 Mexico | Melissa Flores
10 Guam | Emma Sheedy
11 Panama | Diana Lemos
12 South Africa | Margo Faith Fargo
13 Venezuela | Diana Silva
14 Nepal | Priya Sigdel
15 Chile | Antonia Figueroa
16 Spain | Carolina Jane
17 Peru | Jessica Russo
18 Korea | Suhyun Song
19 Ecuador | Diana Valdivieso
20 Serbia | Nina Jovanović