If there is one pageant where the Balkan nations are relatively successful, it's the Miss Earth pageant. Amazingly though, not anyone in the Balkans are concentrating on this Big4 pageant. For the purposes of this article, we refer the Balkans as the sovereign nations whose territories are largely within the peninsula, namely – Albania, Bosnia and Herzegovina, Bulgaria, Croatia, Greece, Kosovo, Macedonia, Montenegro and Serbia.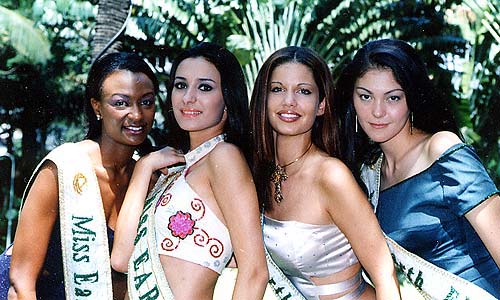 The Balkans is a very restive region if we looks at history. It has seen the power struggle of the Christian west and the Ottoman east, the Latin north and the Greek south. This is the region where World War I started and saw the latest European genocide – the Balkan wars. But this is also the home of antiquity, rich in history and cradle of beautiful women.
While many of these countries are also successful in other Big4 pageants, say Greece in Miss World or Kosovo in Miss Universe, it is in Miss Earth pageant that the Balkan beauties gets a lot of attention. To drive home the point, in 2002, the Top 4 of Miss Earth pageant were dominated by the Balkans with Miss Bosnia and Herzegovina Dzejla Glavovic (later dethroned) winning the crown. Sladjana Bozovic of Serbia is the Miss Earth Water while Miss Greece Juliana Patricia Drossou is Miss Earth Fire.
However, the likes of Croatia and Bulgaria are barely sending delegates to Miss Earth. Montenegro is also skipping the pageant when it bolted out from Serbia. Greece has also stopped sending a delegate since 2010. On the other hand, Serbia and Bosnia and Herzegovina are doing well. Kosovo and Albania are putting a good strategy in place knowing that their prospects at Miss Earth are very promising. While it is true that the Balkan beauties are could be diverse and that collectively analyzing them would not give us a true picture, the trend is begging to disagree. Like what we have seen in 2002, the Balkan nations could dominate the pageant in the near future. It is the time now for countries like Croatia, Bulgaria and Greece to send their very best to Miss Earth because history and trends are all in their favor.