The section called the Best and Worst is as old as Missosology itself. But for the first time ever, in response to changing attitudes, Missosology will no longer pick the worst. Instead, this section will focus on beauty, on what is being the best, on the the positive side of things…
Contrary to the widespread and prevailing beliefs, the Miss Earth 2013 was not bereft of any stunning beauties. The strong presence of Poland, Austria, Serbia, Korea, Thailand and many more, made the 2013 batch one of the best we have seen in years. The National Costumes were one of the most innovative and creative we've seen. The swimsuit choice especially in the finals night was simply breathtaking.
For the Best in National Costume alone, the award could easily be given to six countries at the same time. The creation that actually caught our attention is the one used by Miss Indonesia Nita Sofiani. It was created by team of highly skilled designers meant to evoke the Javan culture. The attention to details is simply breathtaking!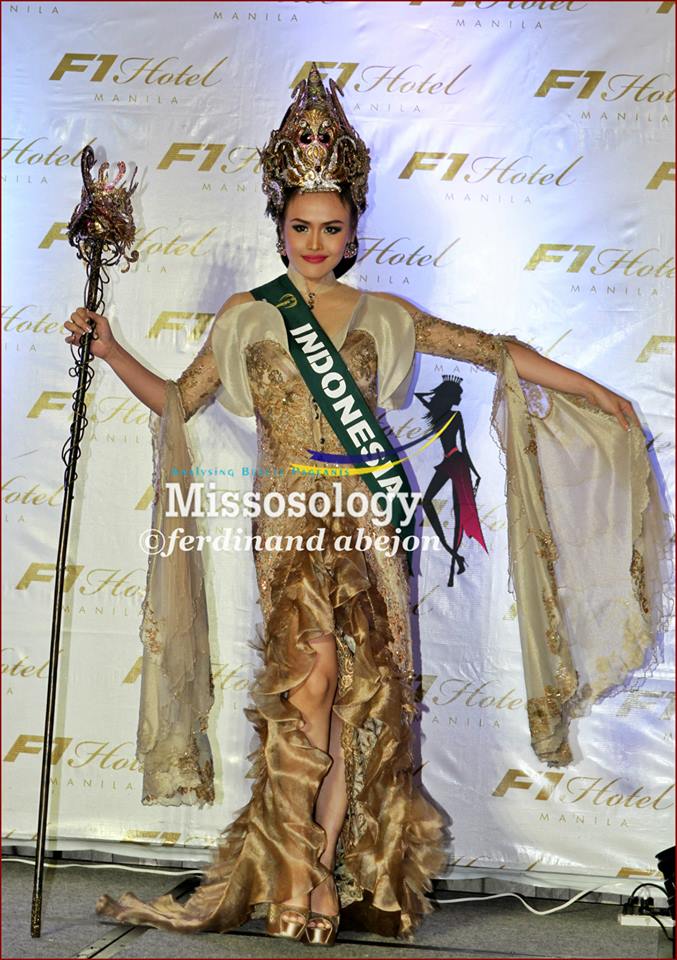 In the Evening Gown, looking at the ones they used at the prelims contest, there are myriads of heavenly creations. But what stands out from the rest is the one worn by Miss Mexico Kristal Silva. There are two reasons why one should fall in love with her gown. First, the overall impact is a tug-of-war between sexiness and elegance. Kristal came out both. The one shoulder and the way it hugs her body gives it a sexy touch while the palette of colors from the meticulously sewed add-ons which ranges from green to teal to blue is simply a feast in the eyes.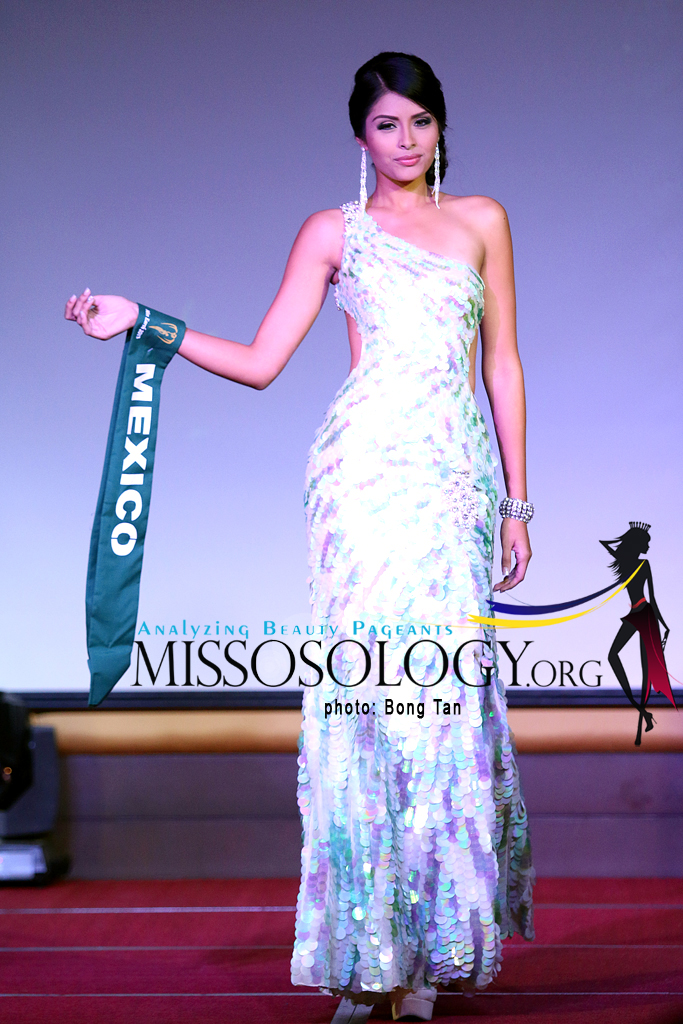 At the Swimsuit, there can be lots of "bests" depending on ones taste. But the über-sexy Miss Serbia Andjelka Tomasevic tops the Missosology's choice. Her curves are simply mesmerizing and it compliments well her angelic beauty.
Citing human attitude as the greatest threat to Mother Earth other than climate change, Miss Thailand Punika Kulsoontornrut aced her final Q&A. Punika stressed the danger of a wrong attitude by saying that "it is going to affect the environment around the world. It is going to affect the whole world.".