Watching on live streaming back in Japan, the legendary Ines Ligron complained in her Facebook account that the production of Miss Earth 2013 is pathetic. Well it was. The stage was awfully small, the security was lax (people at the back rows were interfered visually by largely undisciplined and mainly Filipino crowd), the music was excruciatingly painful (come on, how cheap can you get with David Pomeranz and Miley Cyrus' Wrecking Ball for gown?), and it was the same overused outdoor venue.
That Ines Ligron was watching Miss Earth 2013 means that although the production might be cheap, pageant enthusiasts were still glued to Miss Earth. While the other budding international pageants can boast grand production and vast stage, Miss Earth banks on its history, its prestige and name brand to emerge as a pageant still to reckon with this 2013.
After the devastating "scandal" in 2012, where a Russian news video allegedly showed Lorraine Schuck "selling" the crown for millions of dollars, Miss Earth emerged stronger and even more famous. Miss Earth was able to struck a deal with Venevision and the pageant, for the first time ever, was beamed live in a Latin American country. A deal is also ongoing with a yet to be named Chinese TV network in order to beam the pageant live in the mainland China.
These developments are all indication that instead of being  downgraded by a slew to attacks and several national organizations backing out, Miss Earth has actually came out strong and has a huge potential to grow even further.
But of course, the poor production and the pitiful stage are all major issues. It was a bit perplexing how can Carousel Productions managed to stage the Miss Philippines Earth in a very grand venue while decided to scale back at the main pageant.
The opening of Miss Earth was wonderful. The pre-taped video was very classy and truly wonderful as the candidates were presented on continent basis. However, it must be stressed that Australia is not really part of Asia and the caption should have read Asia and Oceania. Miss Earth must learn a little bit of geography.
The hosts are okay-ish but at one point, perhaps because this year's pageant was the most boring in memory, Oli Pettigrew mistakenly said Miss World instead of Miss Earth.
The Top 16 was a bit of a surprise. Mauritius, for the first time ever penetrated the semis of Miss Earth pageant. This should be a cause for celebration for the isolated and small nation at the corner of Indian Ocean. Mauritian beauties are actually underrated. They general have lots of potentials but they are poorly trained and poorly supported. Anyway, happy for Mauritius to debut the semis of a Big4 Pageant.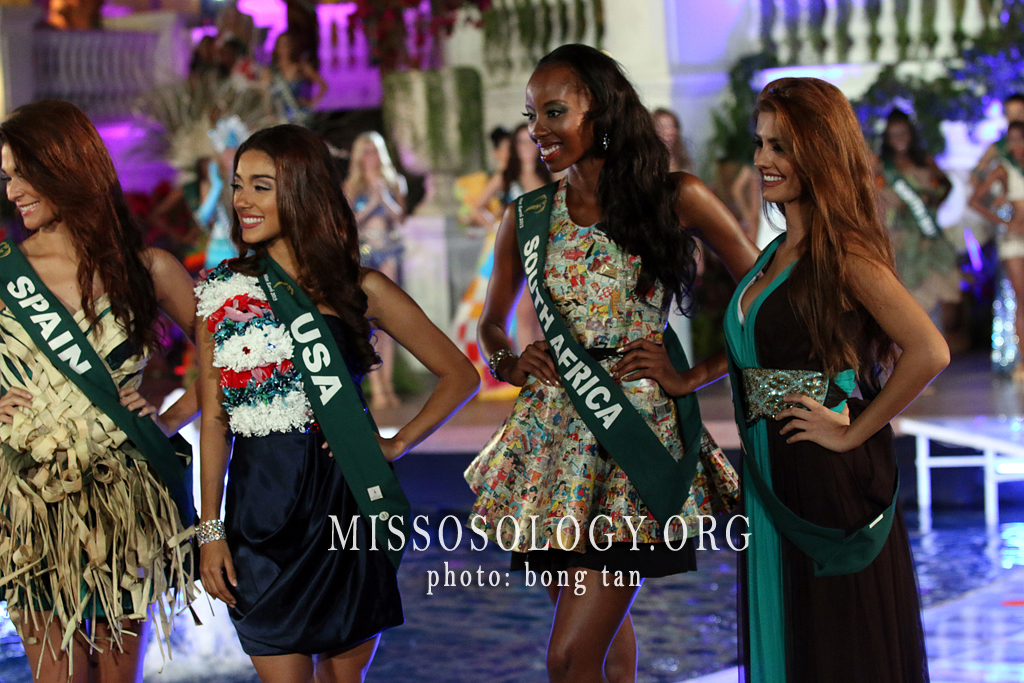 Turkey was a mild surprise. Perhaps because of last year's snubbing, Turkey is being given some sort of consolation. China was expected by Missosology as she was in the final predictions although many pageant experts put a huge question mark on our selection. USA is also a surprise. She's not really as stunning as last year's candidate. Venezuela, Korea, Thailand, Serbia, Philippines and Poland are all front runners and therefore there was that confidence that they will be in the semis. Austria came out from nowhere and she even placed second! The half-Indonesia, half Austrian beauty is the Cinderella story of Miss Earth 2013.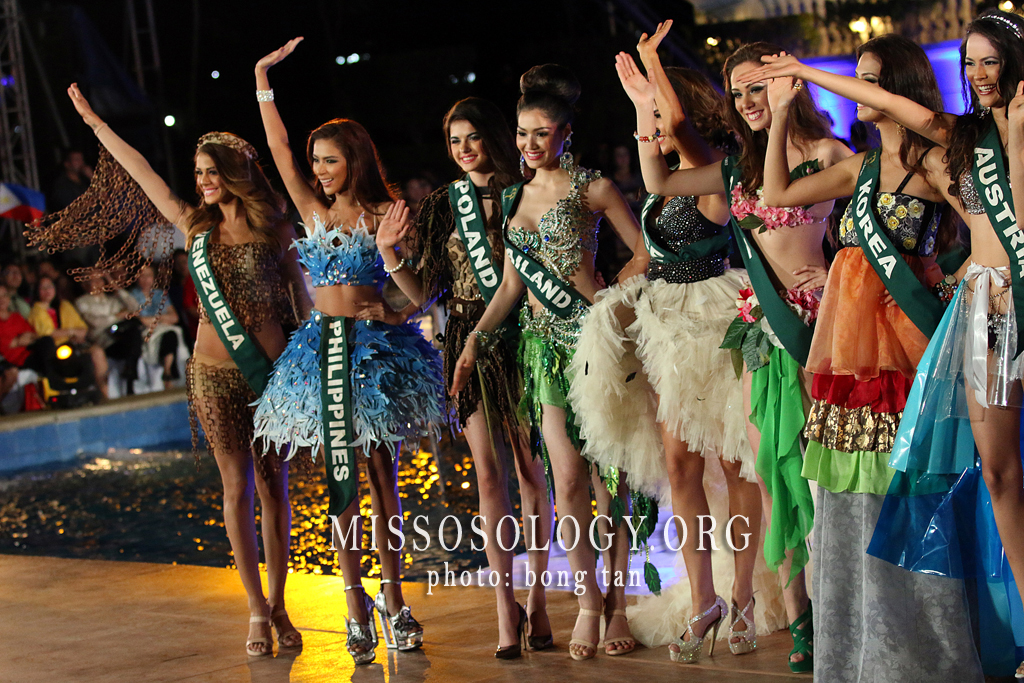 Mexico was excluded by Missosology in its final predictions because the country has a poor sash weight. Missosology was very aware that she is a formidable candidate but may be dragged down by her sash. But anyway, happy to see Mexico in there considering that the country failed to be in the semis of Miss World and Miss Universe. This is a redeeming moment for the country with citizens who are also obsessed with pageants.
Spain was a bit of surprise. There were photos of her that are not really appealing but she is actually beautiful in person. Missosology, prior to Miss Earth thought that the Performer of the year award could be a toss-up between Spain and the Philippines. So seeing Spain in the semis is an indication of something surprising. But of course we all know by the now that what we thought would happen did not materialize.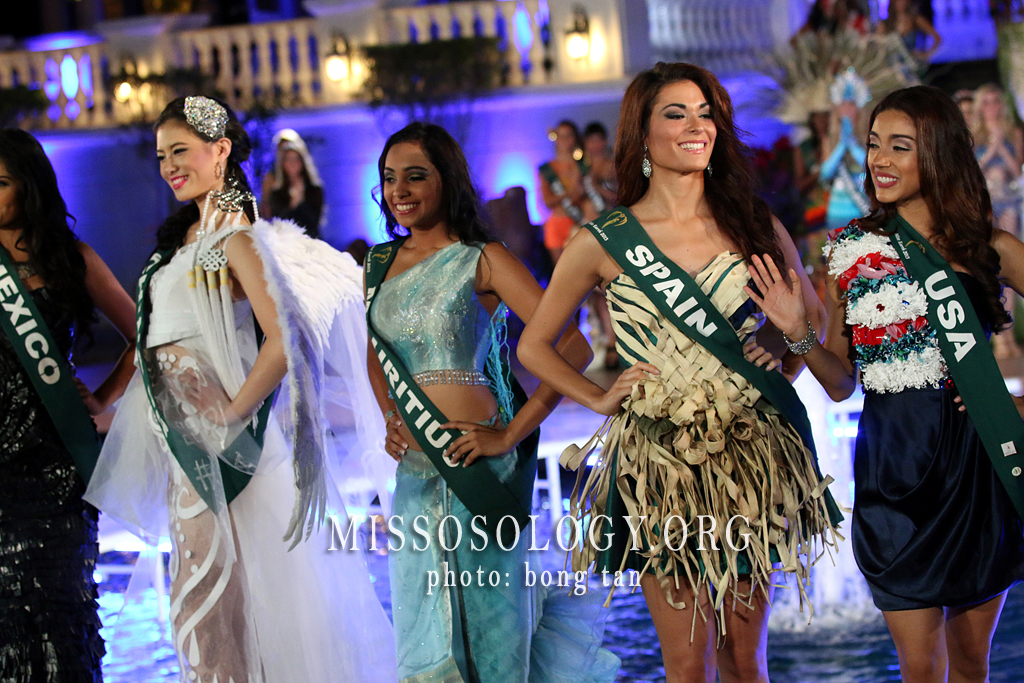 France is also a welcome semifinalist. She was tagged at the favorites at the start of activities and her candids show that this lady is truly beautiful. If only Hinarani was not ignored at Miss Universe, the year 2013 could have been a great year for France.
South Africa is also another semifinalist that we have been eyeing on earlier. She is one of the shapely candidates and she is really well prepared. Kudos to the Miss Earth South Africa for training their girls well. She came into the competition as an underdog and many people thought South Africa's chances were gone right at the conclusion of their nationals. But boy, the National Organization of South Africa can truly polish a girl for the competition.
There were some surprise exclusions. Indonesia for example was a really strong candidate and it was thought that she will ride on with the momentum set by Vania and Whulandary. India was also excluded although it must be pointed out that Sobhita is not really a strong candidate. Her exclusion was justified. Ukraine was the most shocking exclusion. This girl was a front-runner from the very start so it is truly a head scratcher.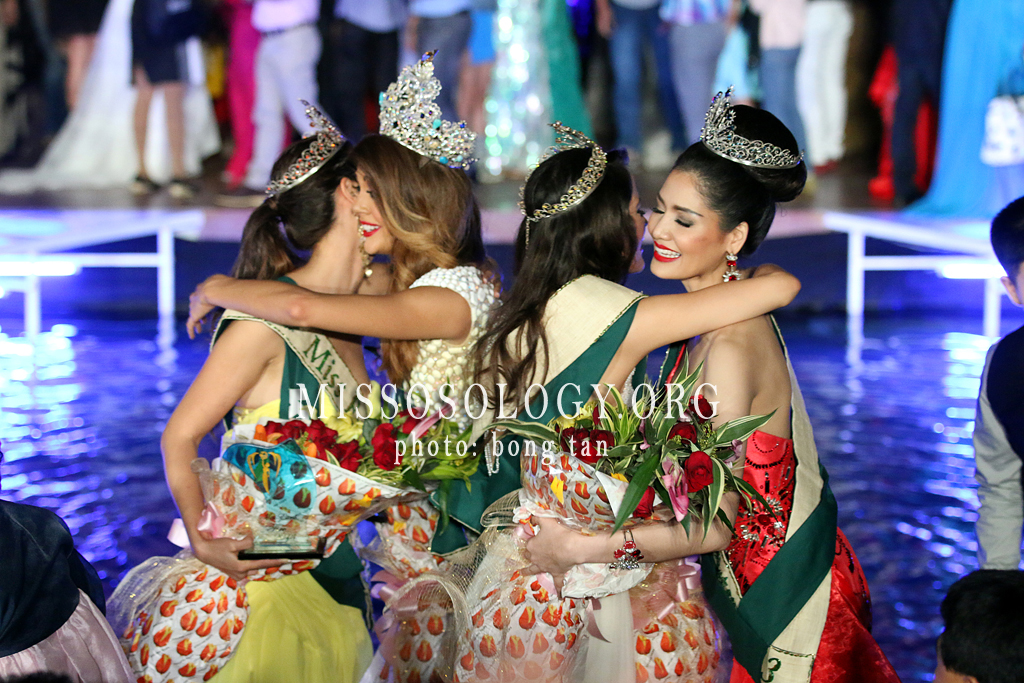 The Top 16 gown and swimsuit contest was not that exciting. This is where the need for an expansive stage kicks in. Since the runway as a mere a meter of so arc right on the pool, there was no room for maneuver. The semifinalists would pose, walk a few steps, pose again and voila…done!
Miss Earth is notoriously a pageant who messes up with interpreters so there is that need to hire a real translating services. Okay, the pageant had better Spanish translators this year (in one edition of the pageant, the interpreter was booed after he butched Miss Colombia's answer) but Miss Poland was grasping for a correct English word since a Polish interpreter was not available. Caution to all National Organizations out there: better prepare your candidate's English prowess prior participating at the pageant.
In overall, there is no doubt that Miss Earth weathered the storm. The selection of Alyz Henrich was indeed welcomed by majority of pageant fans. No sign of crown buying, no sign of injustices, no sign of rigging the results. It was quite surprising though that Lorraine Schuck sat as one of the judges and the panel is still full of Filipinos.
Thailand got a very good placement and Austria did surprise us all. The Top 4 was certainly one of the best set of winners we've seen at Miss Earth. The pageant's results was credible but it must listen to Ines Ligron for the production was truly pathetic.