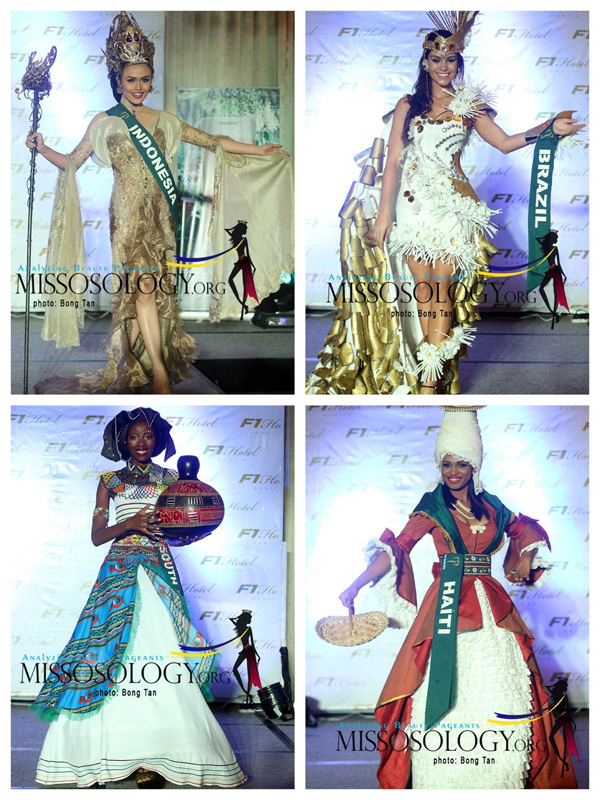 by Carlo Tenerife
One of the much awaited events beauty pageant enthusiasts look forward to in an international pageant such as the Miss Earth pageant now on its 13th year is the national costume parade. The national costume parade, among others, manifests the rich cultures and high fashion aspects of the nations being represented.
To the author, the more flamboyant, striking in uniqueness, well thought out and intricate the details and well constructed/executed the national costumes are, the more remarkable and appealing they are, overall.
The 2013 Miss Earth National Costume Competition was held on November 25 at the Infinity Ballroom of F1 Hotel, the Official Residence of Miss Earth 2013 pageant. Here are some stunningly remarkable national costumes.
To review, the categorization rank are Strongest, Stronger and Strong. The review went beyond the continents and looked closely at the national costume per se and how such is carried well in presentation.
Strongest as superlative are those who stood out the most otherwise known as the most appealing or cream of the crop pack because they have the best striking details and perhaps the most flamboyant overall strike. The ensemble are worn with utmost confidence and are stylishly presented.
Ecuador
Venezuela
Dominican Republic
Panama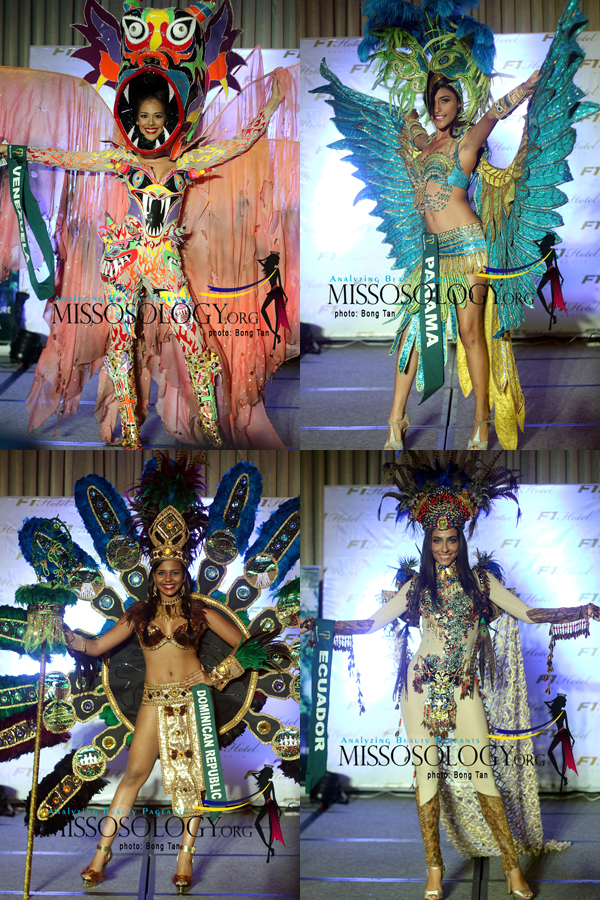 Stronger are those who are striking, too. They rank second in the pack. Here are the delegates.
Sri Lanka
Philippines
Bahamas
Mexico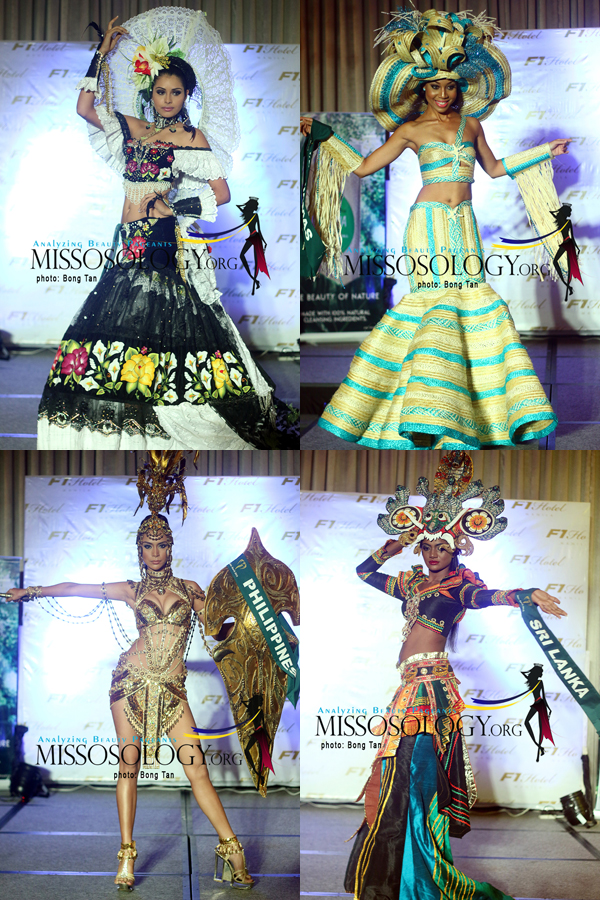 Strong in national costume are the following delegates whose national costume entries are very good as well and should be in the running also for the national costume awards.
Indonesia
Brazil
South Africa
Haiti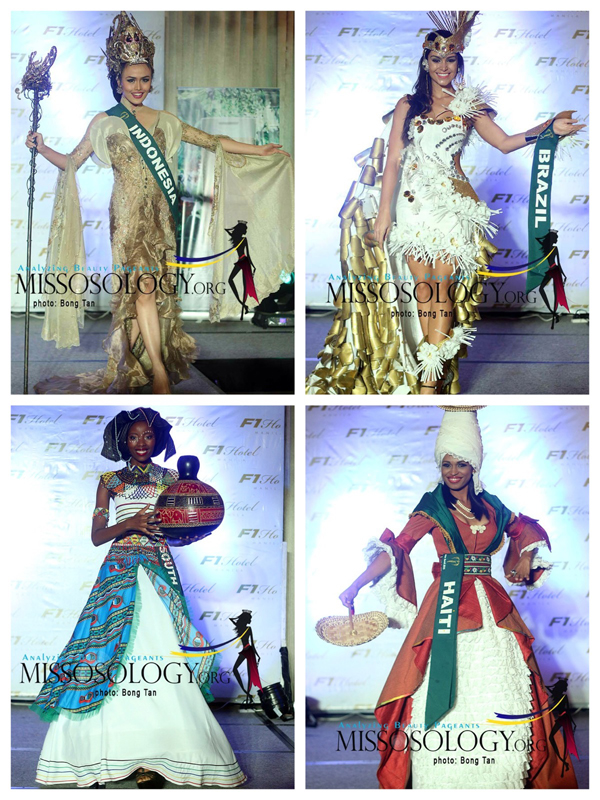 These national costumes are indeed striking and wish one of them can bag the Best in National Costume award. While the Miss Earth pageant has already selected its awardees per continent, it's also nice to take a beautiful, rich and multi cultural journey appreciating the national costume entries of the Miss Earth pageant as such and that is going beyond continents, race or regions.