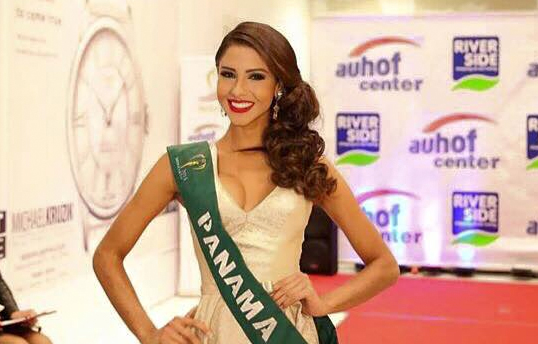 Miss Panama Carmen Jaramillo topped the final Hot Picks of Missosology for Miss Earth 2015. It doesn't take a rocket scientist to know as to why. Carmen is the clear frontrunner of the competition. She was spectacular in gown where she took the gold medal in Group 3. At the National Costume contest, Carmen took the silver medal for the Americas group. So why this Latina beauty was denied of a place at the semis?
It's pretty difficult to ascertain as to why Carmen Jaramillo failed to be in the semis. One thing is for sure – all the medals being dispensed prior the finals have no bearing whatsoever to the final outcome of the pageant! We've seen this before and Miss Earth should stop giving false hopes to candidates. In the end, it is easy for critics to claim that the pageant is simply rigged.
One of the theories being circulated online is that Carmen has some personality problems. Whether this is true or not, no one could possibly prove it. Since the 2002 dethroning of Miss Bosnia and Herzegovina (insiders say it was about her attitude), Miss Earth has been using reports from chaperones about the attitude of the delegates and they factor it in when selecting the semifinalists.
Whatever the truth of the matter though, Carmen Jaramillo was severely missed at the finals of Miss Earth. If only she was there, she could have easily won the Miss Earth 2015 crown.