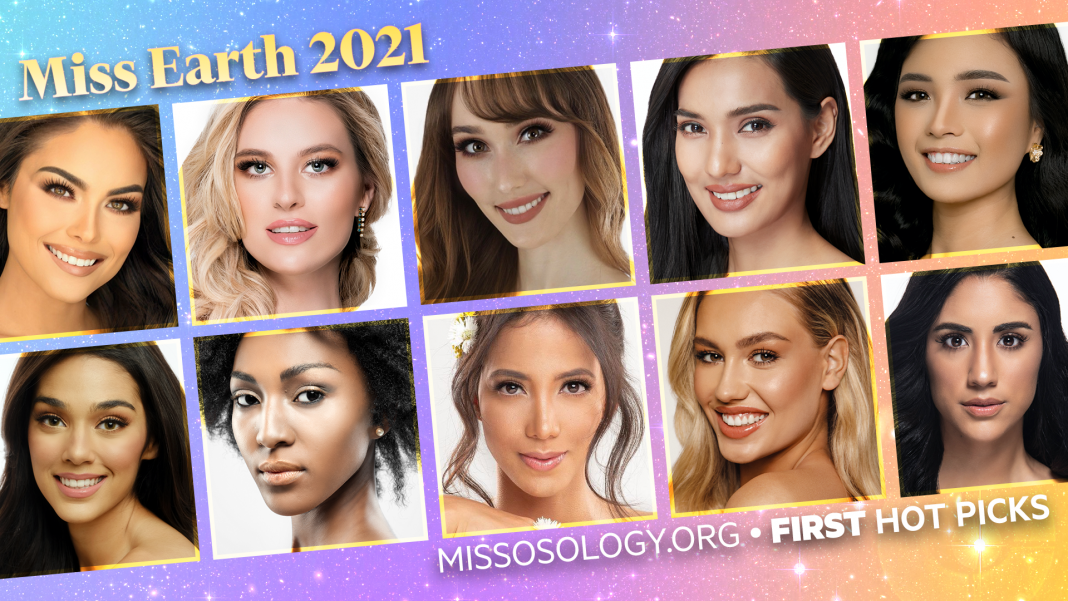 The Miss Earth pageant is going virtual again this 2021, with the competition officially kicking off with a series of "getting to know" interviews and a "personality check" session with this year's batch of Earth Warriors.
Despite a virtual setup, the contest has attracted a lot of stunners this year once again proving its relevance. With each candidate busy not only with pageant preparations but also in promoting their respective advocacies, it is high time to reveal our initial power rankings!
Leading our First Hot Picks is Chile's Romina Denecken van der Veen. The 20-year-old model, fashion design and marketing student and famous "Tiktoker" is making a really good impression among pageant observers. Her effortless charm plus strong communication skills will definitely bring her closer to the crown.
Not far behind is USA's Marisa Butler who has been preparing for the competition for nine months now. 27-year-old pageant veteran previously competed in Miss World 2018 and placed in the Top 30. The USA defintiely has a strong chance of pulling off a back-to-back win.
Thailand's Baitong Jareerat occupying the third spot shouldn't come as a surprise. The 28-year-old architecture graduate and green lifestyle advocate is probably the strongest delegate Thailand has ever crowned for Miss Earth in the last 10 years. Aside from her impressive portfolio, Baitong has the face and the pageant experience, too, making her one to watch out for in the contest.
Completing our Top 4 for now is New Zealand's Eva Wilson. The 24-year-old frontline health worker from Auckland is making a comeback on the Big5 stage after competing in Miss Supranational 2019. Well-spoken and aware of Miss Earth's advocacies, Eva could be a great spokesperson for the organization and the Beauties for a cause campaign.
Check out the full list below:
1 Chile, Romina Denecken van der Veen
2 USA, Marisa Butler
3 Thailand, Baitong Jareerat
4 New Zealand, Eva Wilson
5 Puerto Rico, Cristina Mariel Ríos
6 South Africa, Nompumelelo Maduna
7 Philippines, Naelah Alshorbaji
8 Netherlands, Saartje Langstraat
9 Cuba, Cynthia Linnet Lau
10 Czech Republic, Adéla Štroffeková
11 Indonesia, Monica Khonado
12 Venezuela, María Daniela Velasco
13 Malaysia, Nisha Thayananthan
14 Argentina, Flora Veloso
15 Côte d'Ivoire, Lune Aminata Coulibaly
16 Russia, Anastasia Almiashva
17 Brazil, Cássia Adriane Araújo
18 Belarus, Maria Perviy
19 Australia, Phoebe Soegiono
20 Nigeria, Christine-telfer Edet Ugah
21 Belize, Destiny Wagner
22 Vietnam, Nguyen Van Anh
23 Dominican Republic, Nicole Franco
24 Myanmar, Linn Htet Htet Kyaw
25 Mexico, Natalia Duran