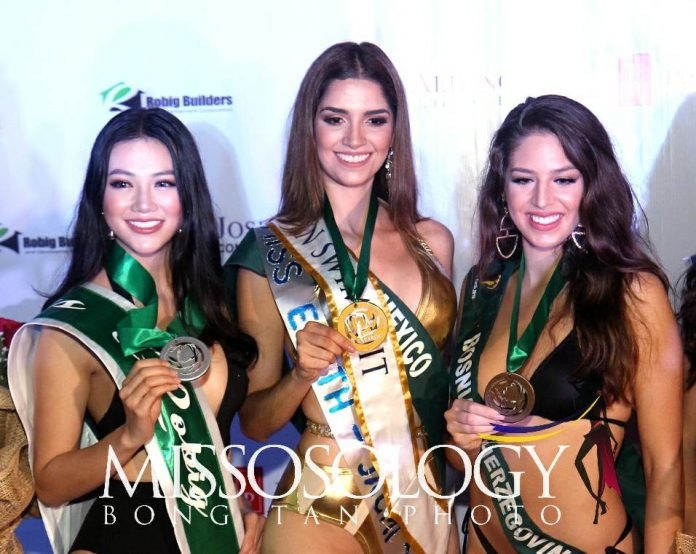 Mexico's Melissa Flores won the gold medal at the Miss Earth 2018 Water group swimsuit competition held October 20 at Pontefino Hotel and Residences in Batangas City, Philippines.
Nguyễn Phương Khánh of Vietnam and Nadja Pepić of Bosnia and Herzegovina bagged the silver and bronze medals, respectively.
Flores was also named Miss Earth JACMI, while Nguyễn was awarded Miss Robig. The other special awards went to Sayonara Veras of Brazil (Miss Pontefino Estate) and Krystal Xamairy of Puerto Rico (Miss Pontefino Hotel).
Check out more photos taken by Missosology's Bong Tan: