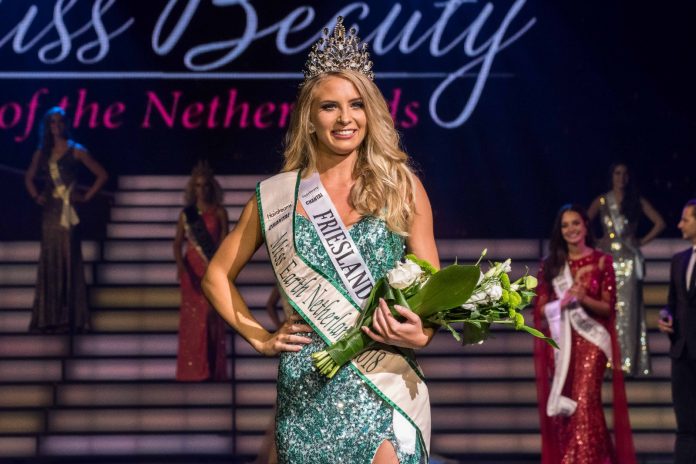 The Miss Beauty of Netherlands 2018 pageant concluded on August 31 with Margaretha de Jong winning the Miss Earth Netherlands 2018 crown.
The 21-year-old Higher Professional Nurse student from Friesland has earned the right to represent the Netherlands at the 2018 Miss Earth pageant in the Philippines in November. She also bagged the Miss Charity award for raising the most money among the candidates for her special event with children in Friesland.
Also crowned in the same event is Michelle van Sonsbeek from Overijssel as Miss Intercontinental Netherlands 2018. She will travel to the Philippines in January for the Miss Intercontinental finals.
Raquel van Gool from Limburg bagged the Miss Asia Pacific International Netherlands 2018 title and will also fly to the Philippines for the Miss Asia Pacific International 2018 competition.
Milenka Janssen from Zuid-Holland was Top Model of the Netherlands 2018.
The Miss Teen of the Netherlands 2018 title went to Quishantely Leito from Zuid-Holland. She will compete at the Miss Teenager pageant in Mexico. Missosology.Org