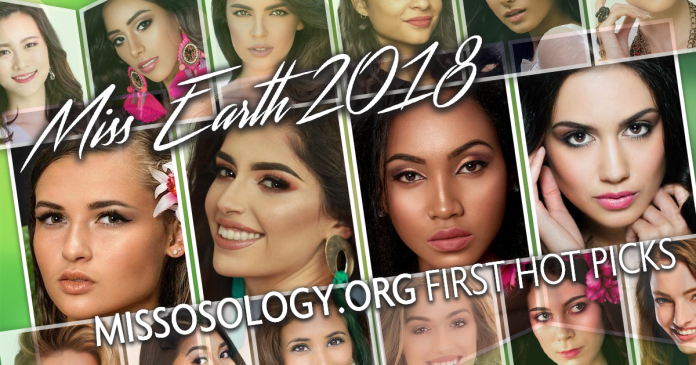 We are just three months away from the crowning of the next Earth Goddess who will embody the Miss Earth pageant's ethos of "Beauties for a Cause".
As reigning queen Karen Ibasco travels from one country to another (she's been to Cambodia, Mexico, Reunion, and Singapore among others) to attend events, crown national winners and spread her environmental advocacy, the search for her successor is also starting to heat up!
With each candidate keeping their selves busy not only with pageant preparations, but also in promoting their respective advocacies, it is high time to reveal our initial power rankings!
Leading our first hot picks is a familiar face: Guam's Emma Sheedy. She was supposed to compete last year but had to wait a another year to fulfill age requirements. This athlete, model and reporter has been preparing for more than a year now so expect her to be in her A-game come pageant proper. She has a stunning face, too, that would be too hard to ignore.
Not far behind is the statuesque Melissa Flores of Mexico. The country has missed the semifinals in the last two editions, but this 20-year-old model is looking to end the curse. With her strong stage presence, beautiful face, winsome smile she will definitely be up there.
Guyana's Xamiera Kippins occupying the third spot shouldn't come as a surprise. Aside form the fact that she is stunningly beautiful, she is also dedicated to the cause. Guyana is definitely making a huge comeback in Miss Earth this year!
Rounding out our Top 4 for now is the Silvia Celeste Cortesi of the Philippines. Probably one of the most beautiful faces (so far) to ever grace the 2018 pageantry, it would be too hard to ignore Celeste. Critics might say it would be suicide for Carousel Productions to crown the Philippines again, but with Celeste's beauty and caliber, it would be a crime to not give her a just placement.
Check out the complete list below: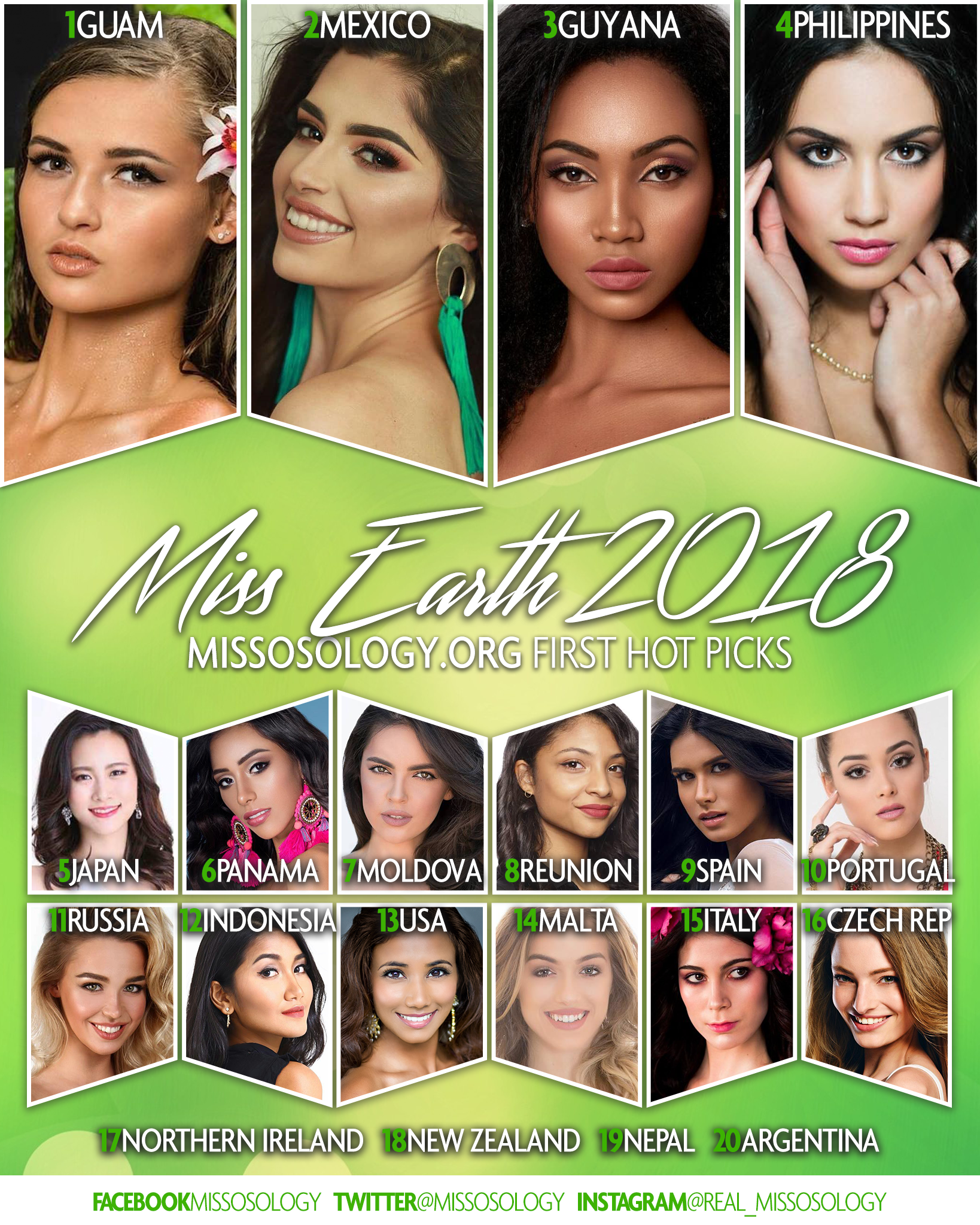 1 Guam, Emma Sheedy
2 Mexico, Melissa Flores
3 Philippines, Celeste Cortesi
4 Guyana, Xamiera Kippins
5 Japan, Mio Tanaka
6 Panama, Diana Lemos
7 Moldova, Dumitrita Izbisciuc
8 Reunion, Alexia Aupin
9 Spain, Carolina Jane
10 Portugal, Telma Madeira
11 Russia, Daria Kartyshova
12 Indonesia, Ratu Vashti Annis
13 USA, Yashvi Aware
14 Malta, Yanika Azzopardi
15 Italy, Sofia Pavan
16 Czech Republic, Tereza Krivánková
17 Northern Ireland, Christie van Schalkwyk
18 New Zealand, Jzayla Hughey
19 Nepal, Priya Sigdel
20 Argentina, Dolores Cardoso