MONTHS after crowning her successor, Miss Earth 2016 Katherine Espin takes on a new role: as Ecuador's national director for Miss Earth.
In an exclusive interview with Missosology, Espin expressed her excitement over this new development in her career.
"As the new national director of Miss Earth Ecuador, my main focus [is] to make the brand known as a responsible organization that works for a good cause, which is living in a safer environment [and] prioritizing the implementation of [environmental] projects around the country," said Espin.
She said the new Miss Earth Ecuador pageant will be "different" from previous editions as it will focus on "implementing real projects" for Ecuador. She added that the government will also take part in the upcoming activities.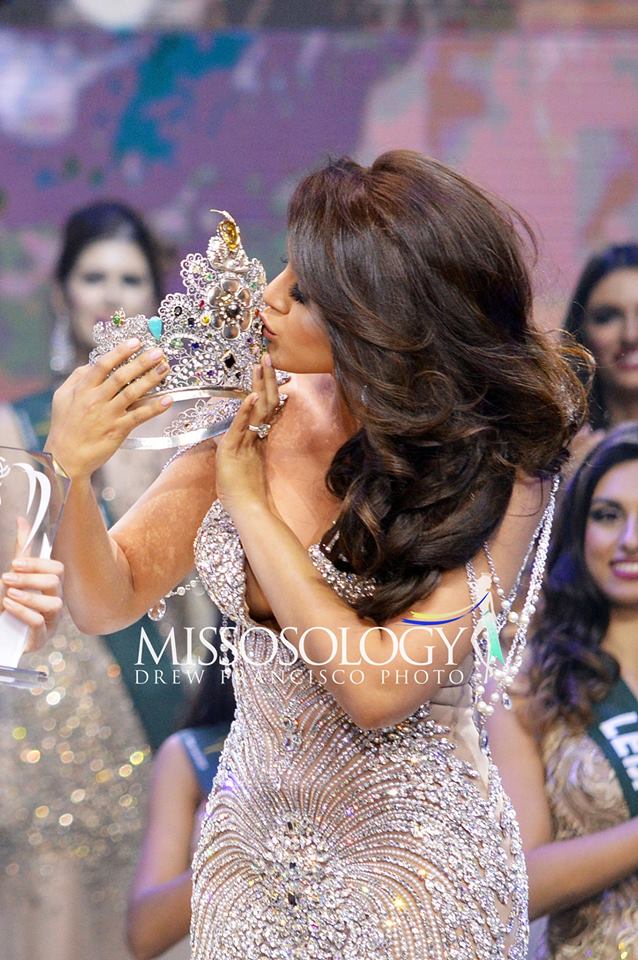 "Women will be empowered to show that physical beauty is not the main requirement to become a queen, but [it] also [requires] knowledge, preparation, and real commitment for the cause of Miss Earth," Espin said.
Asked what is the advantage of being a former Miss Earth to becoming a national director, Espin said there really is no big advantage. She said she believed that she showed "commitment" to the Miss Earth causes during her reign and that was what made Carousel Productions, the producer of Miss Earth, chose her.
"When I was Miss Earth, I managed [to have] an excellent relationship with the entire team of Miss Earth. And now as a former titleholder and national director, I will keep working for what I'm passionate about which is empowering women and the future of a greener Ecuador," Espin said.
Espin follows the footsteps of Miss Earth 2013 Alyz Henrich, who is now one of the directors of Miss Earth Venezuela.
Under the previous national director Leon Hidalgo of Diosas Escuela de Misses, Ecuador has produced two Miss Earth winners (Olga Alava in 2011 and Espin in 2016). Text and photos by Drew Francisco, Missosology.Org