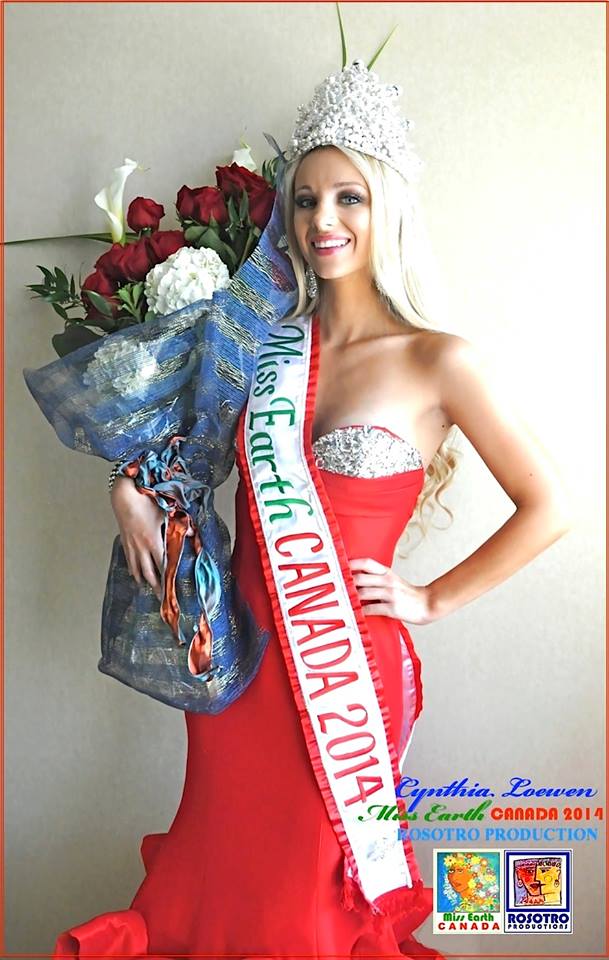 Cynthia Leowen Miss Earth Canada 2014. Photo by: Rosotro Productions
Cynthia Loewen crowned as Miss Earth Canada 2014 in Montreal Canada 23rd of August 2014,  a twenty year old , stands 5′ – 8″  tall from La Salle, Ontario, Canada. She has Bachelors in Biological Science and French Studies. She will represent Canada in Miss Earth 2014.
Winners:
Miss Earth Canada 2014 – Cynthia Loewen (La Salle, Ontario)
First Runner Up (Miss Grand Canada 2014) – Kathryn Kohut (Wetaskiwin, Alberta)
Second Runner – Amber Bernachi (Amhestburg, Ontario)
Third Runner Up – Kiki Chen (Edmonton, Alberta)
Fourth Runner Up – Brittney St. Amant
Joining local and international pageant is not new to Cynthia before competing in Miss Earth Canada she represent Canada in Miss Teen Face of Beauty International 2012 in Chiang Mai, Thailand and placing 2nd runner up. And she is also the 1st runner up in Miss Earth Canada 2012.
Cynthia Leowen represent Canada during Miss Teen of Beauty International 2012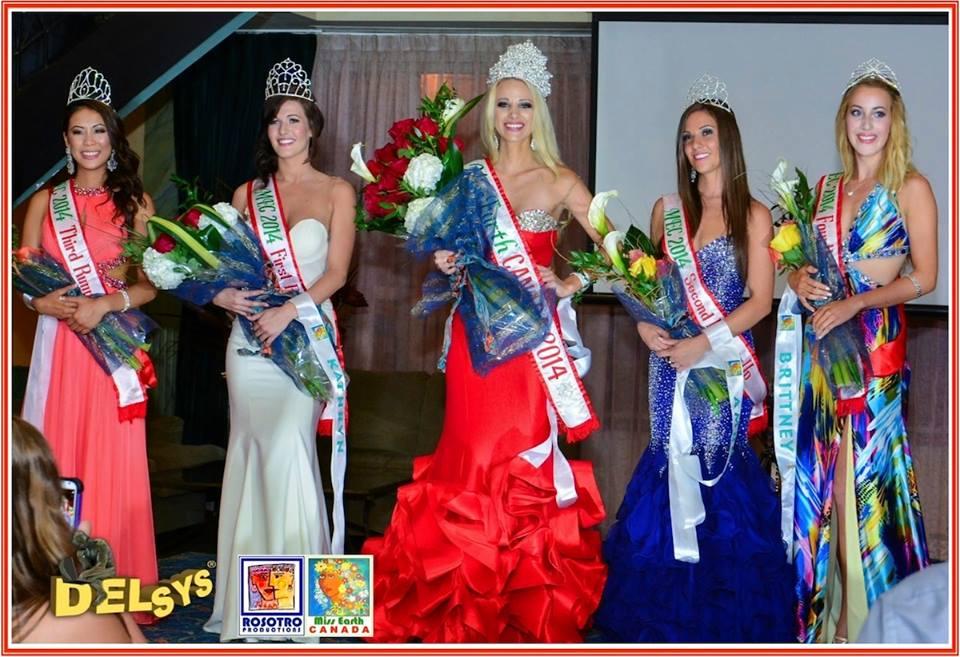 From Left: Third Runner Up – Kiki Chen, First Runner Up (Miss Grand Canada 2014) – Kathryn Kohut, Miss Earth Canada 2014 – Cynthia Loewen, Second Runner – Amber Bernachi & Fourth Runner Up – Brittney St. Amant. Photo by: Rosotro Productions