Miss Earth Japan 2017 will be having 14 finalists representing 14 different prefectures for the very first time.  As the pageant is growing bigger in Japan, regional franchise holders became interested in conducting their own pageant to choose their local earth warrior.  Winners from the regional searches will gather in Tokyo for the beauty camp which will start by tmid-July.
Here the photos and names of this year's finalists:
Miss Earth Japan 2017 will be held on July 30th at the Iino Hall in Tokyo.  This year's pageant is sponsored by Kimihada.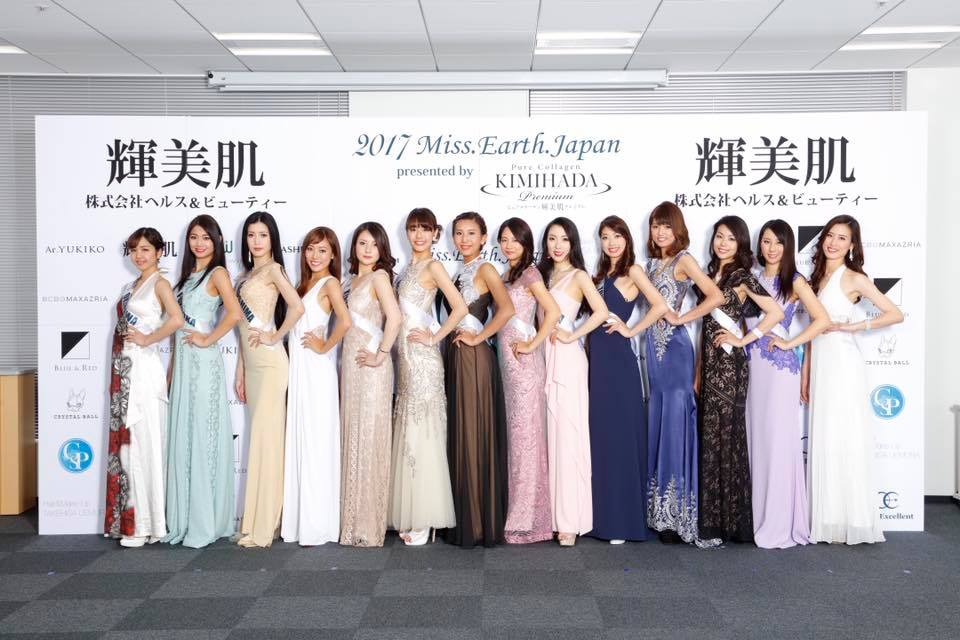 Names in Japanese and Roman alphabet (left to right):
安慶名愛(沖縄)Mana Agena (Okinawa)
斎藤恭代(福岡) Yasuyo Saito (Fukuoka)
渡邊やや(広島)Yaya Watanabe (Hiroshima)
松本咲(大阪)Saki Matsumoto (Osaka)
渕上理紗(京都)Risa Fuchikami (Kyoto)
早川佳朱美(愛知)Kasumi Hayakawa (Aichi)
長田理恵(岐阜)Rie Osada (Gifu)
大塚椎菜(新潟)Shiina Otsuka (Niigata)
平沼理沙子(神奈川)Risako Hiranuma (Kanagawa)
塚本敦未(東京)Atsumi Tsukamoto (Tokyo)
落合史織(埼玉)Shiori Ochiai (Saitama)
成田美織(群馬)Miori Narita (Gunma)
小林愛里彩(栃木)Arisa Kobayashi (Tochigi)
岡田莉奈(北海道)Rina Okada (Hokkaido)