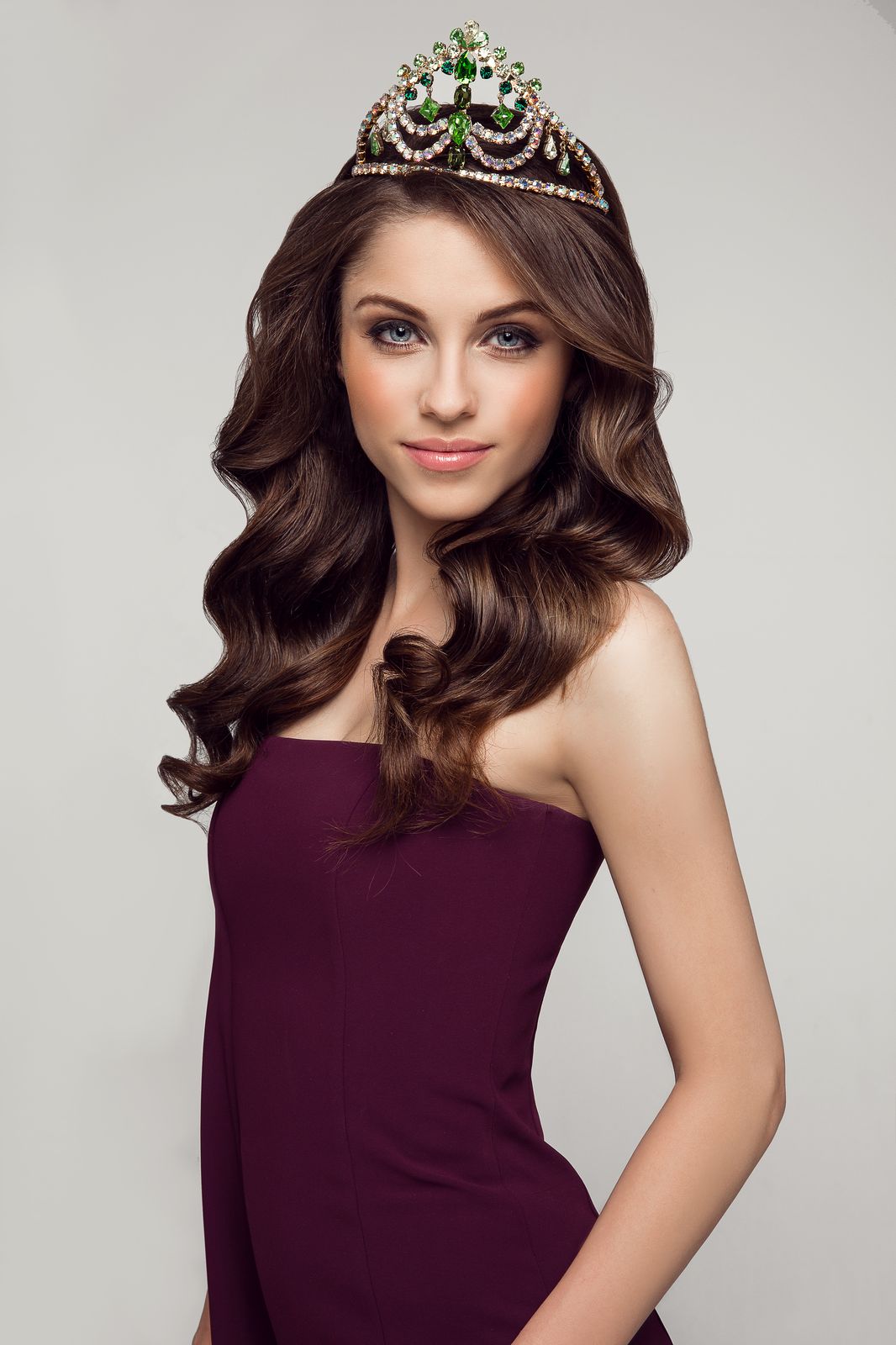 Slovakia is one of the most exciting countries in Central Europe, squeezed between Poland, Czech Republic, Austria, Hungary and Ukraine.  While her neighbors have been doing quite well in the world of pageantry (Poland, Czech Rep and Austria have won at least one BIG 4 crown, while Hungary and Ukraine have near wins at Miss World and Miss Universe in recent years), Slovakia still has to make a name for themselves by at least making it into the winners' circle.
Meet Barbora Bakošová.  She was crowned as Miss International Slovakia 2015 early this year,  and she is her country's first standard bearer for the BIG 4 pageants.  This 19-year-old university student hails from Bratislava, and is studying theater management.
Barbora loves fashion and music, and mentions traveling, photography and dancing as some of her hobbies.  She used to dance professionally with her own dancing group, which in the past had successfully brought honors in many international competitions.   It is believed that  fluidity on stage and well-coordinated moves are innate among dancers, which were said to be one of the factors why Valerie Hernandez of Puerto Rico was able to impress the judges during the finals.
While hopes were high on Lucia Semankova, who was totally impressive at last year's Miss International pageant, but failed to place in the Top 10, Barbora is working really hard to become her country's first semifinalist since Michaela Strahlova's Top 15 placement in 2000.  Check out these impressive photos!