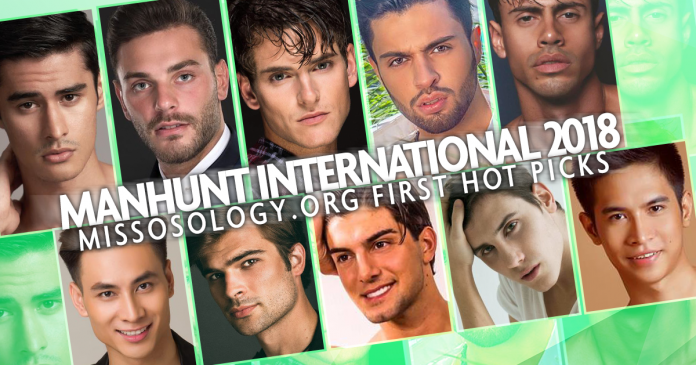 Graphics by Drew Francisco
The 2018 edition of Manhunt International is officially on and it is back to the place where it was born 25 years ago. For a week, the long and sandy beaches of Gold Coast, Australia will be home to more than 20 hunks from around the world who are all vying to become the next winner of the one of the oldest male pageants.
Who has what it takes to be the successor of Vietnam's Tinh Ngoc Truong? Here's our First Hot Picks.
We see a three-way tight battle for the title among the candidates of the Philippines, Lebanon, and Spain. All have strong, handsome, commercial faces as well as chiseled bodies! They also have the modelling experience to help them in the competition. However, not to be forgotten is the very charming candidate from Belgium who could be a potential spoiler. Rounding out our top 5 for now is the very manly contestant from Puerto Rico.
Check out the full list below:
1 Philippines | Jeff Langan
2 Lebanon | Patrick Dahrieh
3 Spain | Vicent Llorach
4 Belgium | Mohamed Mahouk
5 Puerto Rico | Karlwiz Gutierrez
6 Vietnam | Mai Tuấn Anh
7 Poland | Patryk Tomaszewski
8 Netherlands | Luca Derin
9 Brazil | Jonatas Trevisan Zanette
10 Myanmar | Wanna Aye Kyaw
11 Indonesia | Akhsan Hariri
12 Australia | Dale Maher
13 UK | Jack Heslewood
14 Nepal | Dhruba Budhathoki
15 Thailand | Rattanan Sukubol