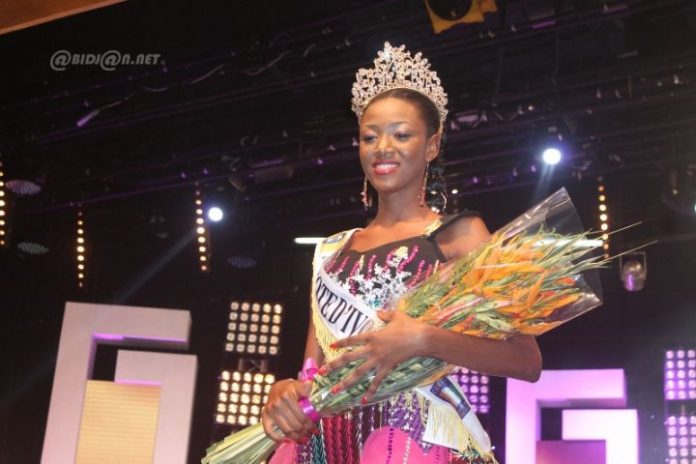 Mandjalia Gbané was crowned Miss Côte d'Ivoire 2017 on Saturday in Abidjan.
The 21-year-old commercial management student from Zanzan district will represent her country in Miss World. A total of 26 candidates competed for the crown previously held by Esther Memel.
Her runners-up were Darlène Kassem (1st runner-up), Ericka Konaté (2nd runner-up), Elena Sanogo (3rd runner-up), and Carole Koffi (4th runner-up).
Gbané previously competed in Miss Model of the World 2016 in China where she won Miss Model of Africa and Best in Swimsuit awards. Missosology.Org