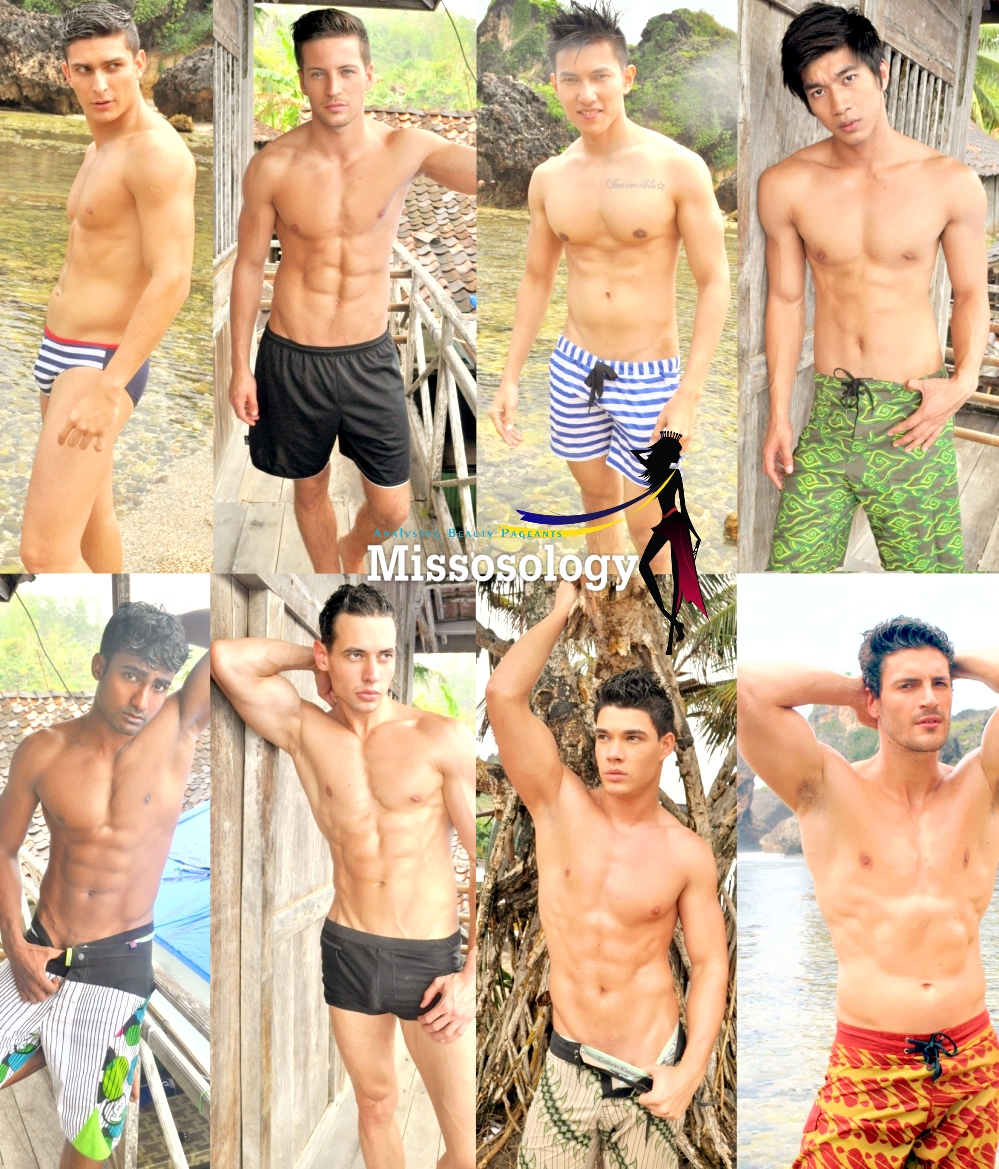 Indeed, male pageantry doesn't get much better than this. Tonight, one of the 38 handsome and fit men from different parts of the globe will become the 8th Mister International titleholder. The stage is set for a lavish production and epic battle of male stunners in Skenoo Hall, Gandaria City Mall, Jakarta. The most important and renowned male beauty pageant in the world will also be broadcasted via live streaming tonight at 8pm, Indonesian Time (LINK HERE: www.missosology.info).The very foundation of this year's edition of Mister International is covered by Indonesia & the country has proven once again that it has everything it takes to host any international event. The L-Men group headed by Angelique Dewi Permatasari outdid themselves this time by running such a well-organized, fun and nurturing event. The directors of the pageant and the whole staff made all contestants feel like kings throughout the pageant span and their experience in the magnificent country will never be quantified.
Many of this year's contestants are incredibly handsome and are doing very, very well and it's going to be very tough and competitive finale as no one is actually standing out. During the preliminary competition when all contestants battled it out in beachwear, national costume & formal wear, the experts and spectators really had such a hard time putting together their top 16 list. Unknown to some, Mister International Org also gives important weight on personality, suffice to say, the one on one interviews will really be a make or break for many contestants.
As usual there was a lot of speculation over the election of the new Mister International. According to insiders, the Asians proved to be the strongest in the batch and one of them could possibly win. Who could he be? Pageant observers have singled out Indonesia, Philippines & Sri Lanka as the "guys-to-beat!"
Mister Indonesia is considered the most acclaimed choice due to his striking looks and amazing personality. Many believe he could easily be in the top 5. Mister Philippines is well-prepared and is well-received by the local press. It actually reminds me of the treatment and reception given by the Thais to his compatriot June Macasaet during the Manhunt International pageant last year. June eventually won the title. Another hot favorite at this year's Mister International is Mister Sri Lanka who can be described as the "most complete" delegate. He exudes maturity and calmness. He is every woman's fantasy with his killer body, intelligent mind & impressive background. Mister Malaysia could pull a surprise. He has an outgoing personality and consistently carries himself well. We can never forget about Mister Thailand who is very cute and has many adoring fans. Western Asia has mega favorite Mister Lebanon, who could provide Mister International's first back-to-back victory in history! He has an unrelenting drive to win and basing it from how he plays the game – he "competes like he's number one, and trains like he's number two."
Then we move on to the Americas, a region which has strong contenders! Mister Mexico brings some boyish aura which could easily charm the jurors looking for more of a younger, boyish crowd; unfortunately I presume these few judges will be a minority on the panel. His unmistakable Latin flare combined with sexy, very international looks put Mister Mexico as Missosology's prediction to win. Mister El Salvador maybe one of the shortest delegates here but his handsome looks and amazing body are just too hard to resist. Absolutely gorgeous Mister Puerto Rico prepared hard for this competition & it certainly paid off! He has that special something that makes him stand-out. The walking male supermodel Mister Chile has a lot going for him – he has this cool and amiable personality and he always manages to look stylish. Mister Venezuela is also a total knock-out; expect him to go far in the competition with his great confidence and charisma! Mister Canada has this megawatt smile and very likeable behavior which make him one of the Top 5 favorites of the local press.
Nobody can deny Mister Czech Republic who is extremely handsome & personable but his preliminary performance was a little flat, and lacked that competitive edge. He is in danger of placing high in the competition. Mister Slovak Republic whose presence is smoldering, boasts a smoking body. National directors believe he has all the qualities to be next winner. The pageant veteran Mister Belgium is one of those who could pull a surprise. He stood out in the preliminaries.
Mister Colombia brings us an exotic blend of handsome looks and intelligence. According to insiders, he aced the preliminary interview with the judges. Mister Brazil & Mister Spain both did quite well overall. Mister Turkey has also proven that he is not there just for the trip. He has a desire of leaving his mark on the pageant.
The 2013 group is one of the best in recent years, at least Mister International crew members & the press believe so, and most fans in the internet also seem to agree! Another fact is that Mister International pageant has cemented its status as the #1 international male beauty pageant today. Bravo Mister International & Mister Alan Sim!
All these were made possible by L-Men. Access their official site for more snaps: http://www.misterinternational2013.com
Countless of photos taken by me! Access the photo gallery here: https://www.facebook.com/missosology.info/photos_albums & here: http://www.missosology.org/mister-international-2013/