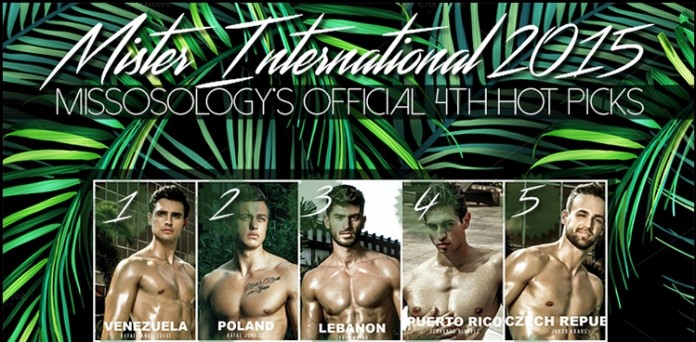 The preliminary competition of Mister International 2015 held last Friday definitely made a huge impact in our penultimate hot picks. As one of the deciding factors in the contest, it surely gave us a preview of who would most likely make it to the top 15 come finals on November 30.
Rafael Angelucci of Venezuela tops our second to the last hot picks. Just by observing his actions, one could infer this Latino knows the tricks and the trade of the competition. But he doesn't appear rehearsed at all.
Climbing up to second place is the youngest contestant, Rafal Jonkisz of Poland. He definitely stands out with his youthful look but well-shaped body. In third place is Farid Matar of Lebanon who walks the runway like a pro.  In fourth place is Puerto Rico's Fernando Alvarez who never fails to stand out since Day One. Although at times his antics might appear too fake and too rehearsed, it couldn't be denied that he remains a major contender. Rounding up the top 5 is Czech Republic's Jakub Krauss. With a great body, winsome smile and radiant personality, it won't be a surprise if he ends up winning the top plum.
Check out the complete list here: