Report and photos by Drew Francisco
The 20th edition of Manhunt International concluded on February 22 with crowd-favorite Paul Luzineau of the Netherlands winning the coveted title.
Luzineau, who also received the Face of the Year award, bested 35 other contestants. This marks the first time that the Netherlands won the Manhunt International title.
Another heavy favorite, Nikos Antonopoulos of Greece finished first runner-up. He also bagged the Loo Chang Huat sponsor award.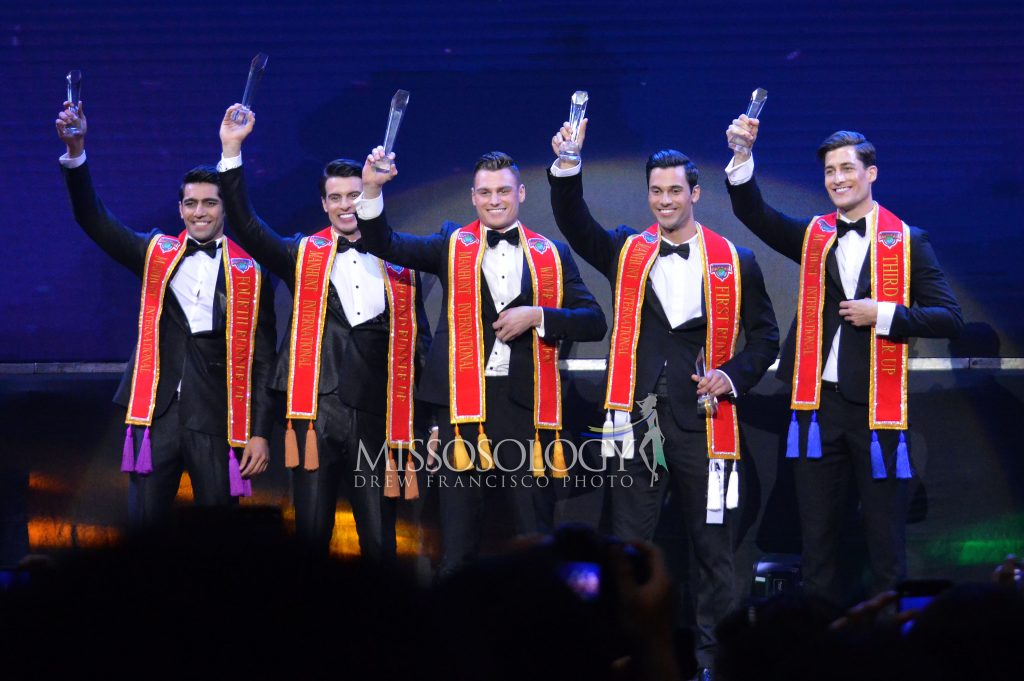 Matheus Giora of Brazil placed second runner-up, while Spain's Yeray Hidalgo and India's Mayur Gangwani were third and fourth runners-up, respectively.
The world final was held at the New Frontier Theater in Quezon City. This was the second time that the Philippines hosted the world's longest-running male modeling competition. The country previously hosted in 1999.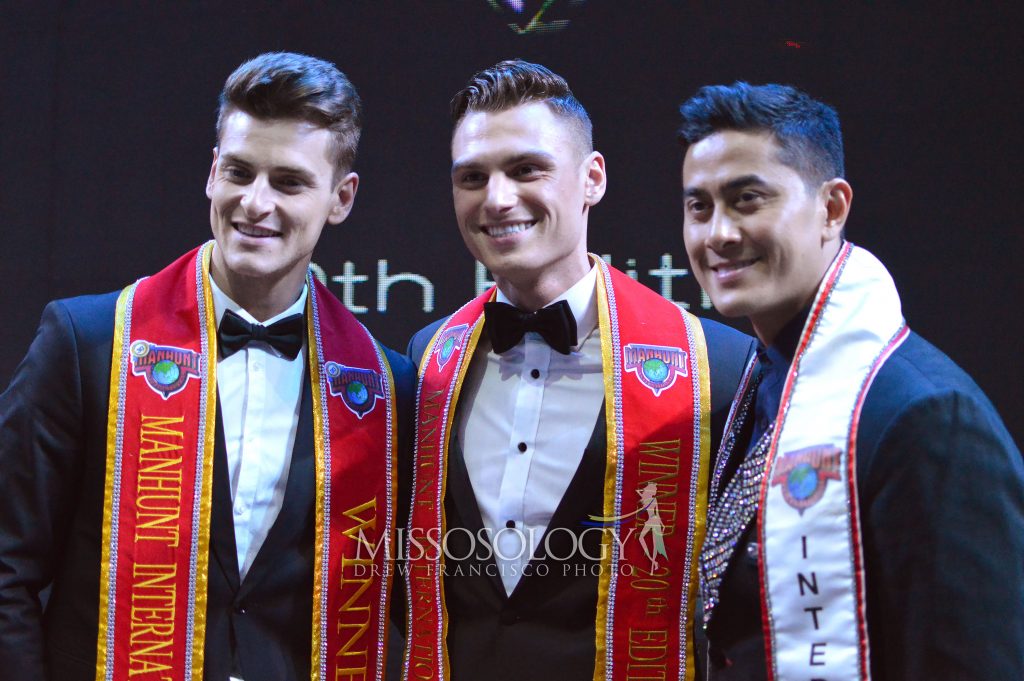 Check out the full result below:
20th Manhunt International: NETHERLANDS, Paul Luzineau
1st runner-up: GREECE, Nikos Antonopoulos
2nd runner-up: BRAZIL, Matheus Giora
3rd runner-up: SPAIN, Yeray Hidalgo
4th runner-up: INDIA, Mayur Gangwani
Top 16
PARAGUAY, Williams Ocampos (Mr Internet Popularity)
VIETNAM, Pham Dinh Linh
SWEDEN, Elvir Aljicevic
AUSTRALIA, Riley Channells
THAILAND, Sittipong Imsatian
UNITED KINGDOM, Ben Spong
TURKEY, Yekta Baki
POLAND, Adrian Michalowski
SRI LANKA, Sajith Perera
UAE, Mohammad Tamseer
PHILIPPINES, Daumier Corilla
Special awards
Loo Chang Huat Award: GREECE, Nikos Antonopoulos
Best Runway Model: VIETNAM, Pham Dinh Linh
Best Commercial Model: SWEDEN, Elvir Aljicevic
Best Fashion Model: UNITED KINGDOM, Ben Spong
Face of the Year: NETHERLANDS, Paul Luzineau
Mr Friendship: TRINIDAD & TOBAGO, Reon Elder
Mr Physique: PERU, Alonso Anazgo
Mr Photogenic: THAILAND, Sittipong Imsatian
Mr Personality: NEPAL, Bibesh Shrestha
Best National Costume: PHILIPPINES, Daumier Corilla
2nd Best National Costume: JAPAN, Ryuta Kishigami
3rd Best National Costume: SRI LANKA, Sajith Perera Missosology.Org