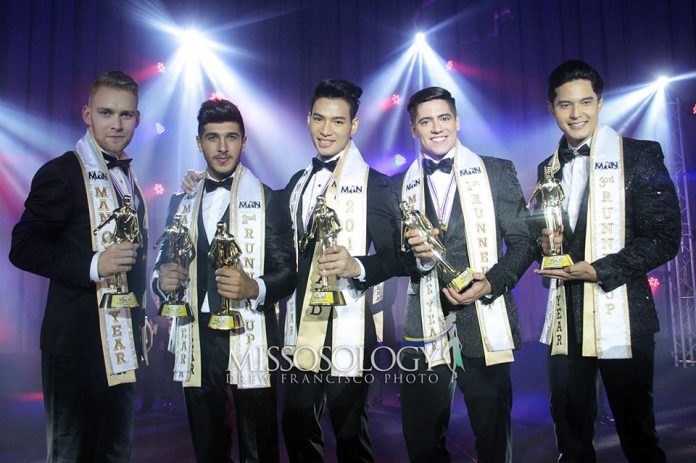 BANGKOK, THAILAND – It was a back-to-back victory for the Land of Smiles as pageant veteran Phiratthapong Mooltribut was named Man of the Year 2018 in his home country during the finals held August 30 at Scala Theater.
The 34-year-old model is Thailand's second winner in the three-year-old pageant, after last year's Parinya Yaocheang. Prior to this, Mooltribut was a Top 16 finalist in Manhunt International 2016 and Top 18 finalist in Man of the World 2017.
Brazil's Andrio Frazon, who was the winner of Mr Tourism International 2014, settled for first runner-up. Lebanon's Hady Fakhreddine finished second runner-up. Venezuela's Andrés Esteban Pérez and Czech Republic's Jakub Klima were third and fourth runners-up, respectively.
The rest of the 10 finalists were India's Vipin Poonia, Indonesia's Koko Wiranata, Korea's Jang Yoon Sung, the Philippines' Rubi Kust, and Spain's Jordi Garreta Gonzalez. Missosology.Org