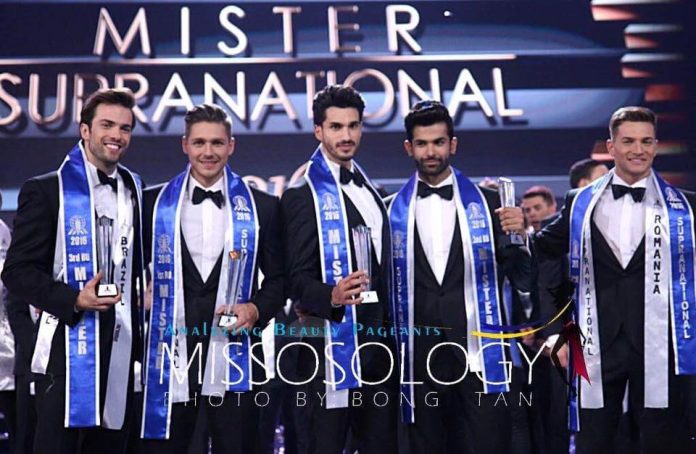 A 26-year-old model from Zapopan, Mexico won the inaugural Mister Supranational 2016 held December 3 in Krynica-Zdrój, Poland.
Diego Garcy bested 36 other hunks from around the world, including first runner-up Sergey Bindalov (Belarus), second runner-up Jitesh Naresh Thakur (India), third runner-up Bruno Vanin (Brazil) and fourth runner-up Catalin Brinza (Romania).
The rest of the 10 finalists were Poland (Online Voting winner), Denmark, Panama, Japan and Venezuela.
Completing the Top 20 semifinalists were Puerto Rico (Challenge winner), UK (challenge winner), Belgium, Czech Republic, Sweden, France, Malta, Spain, Slovakia and the Philippines. Missosology.Org