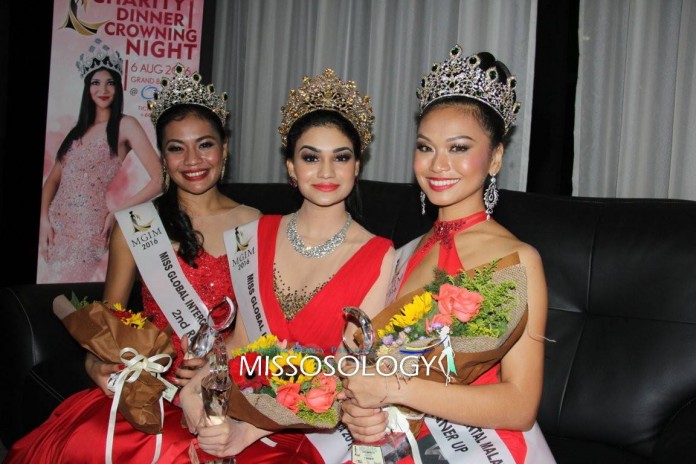 A 24-year-old lawyer from Ipoh has been crowned Miss Global Intercontinental Malaysia 2016.
Olivia Constance Nicholas was adjudged the most beautiful among 14 finalists from throughout Malaysia in the final of the beauty contest hosted by Kuala Lumpur in the Grand Ballroom of E-City Hotel, One City that ended at about 1am, Sunday. She will now represent Malaysia in the upcoming Miss International pageant in Japan.
First runner-up was Julylen Liew Ling from Kota Kinabalu. The 26-year-old flight attendant will represent Malaysia in Miss Supranational pageant to be held in Poland later this year.
Winning third spot was 23-year-old national football player from Penampang, Cassandra Devi Jeremiah, who will be representing Malaysia in Miss Tourism Queen International in China.
Missosology's Pawee Ventura and Miss International 2013 Bea Rose Santiago were among the board of judges.
Miss Global Intercontinental Malaysia 2016