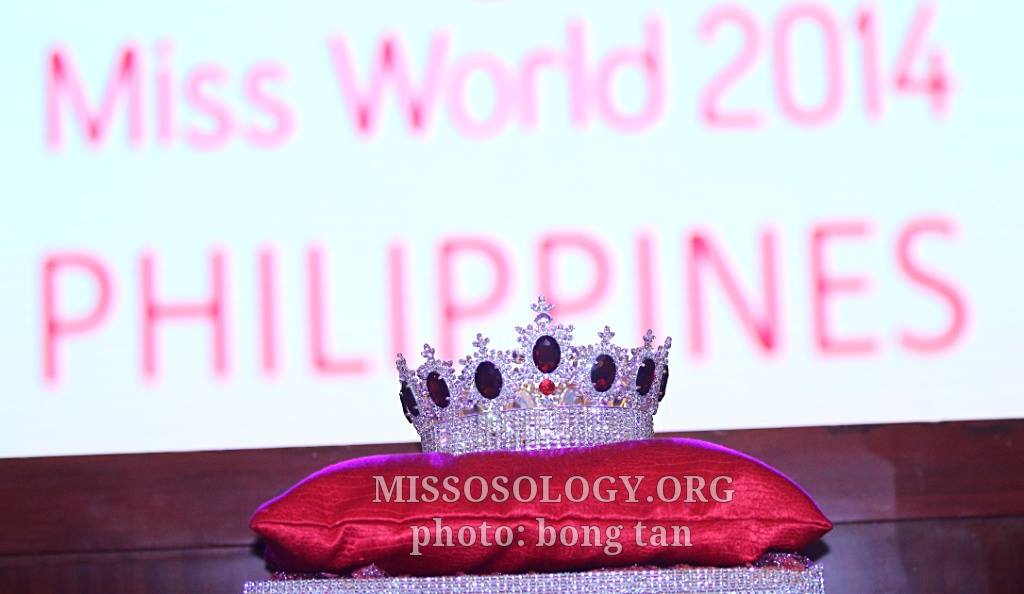 A total of 26 aspiring beauty queens vying for the Miss World Philippines 2014 crown were officially presented to the media today, September 17 at the Solaire Resorts and Casino.
They are: 1 Lorraine Kendrickson, 2 Cyra Guilalas, 3 Alexa Rae Kirby, 4 Priscilla Kimberley dela Cruz, 5 Gazini Christiana Ganados, 6 Kristine Angeli Estoque, 7 Rachel Louise Peters, 8 Rachelle Emmylou Carandang, 9 Ranielah Marie Oval, 10 Grace Ann Bautista, 11 Moriel Olea, 12 Christine Balaguer, 13 Kimberley Anne Sarreal, 14 Nicole Donesa, 15 Theresa Regli, 16 Ina Dminica Guerrero, 17 Kimberley Pajares, 18 Ruffa Nava, 19 Valerie Weigmann, 20 Nelda Ibe, 21 Jean Marie Feliciano, 22 Abegail Galisim, 23 Frances Ruth Constantino, 24 Carina Jennah Aguilar, 25 Eliza Johanna Cruz, and 26 Jahziel Pernia.
The ladies underwent a rigorous screening process, which includes swimsuit, long gown and Q&A portions. The screening committee was led by Cory Quirino, Miss World Philippines national director.
Last year, Megan Young became the first Filipino to be crowned Miss World.
The finals night is set for October 12 at the Mall of Asia Arena.
Please refresh this page for the latest photos and updates: