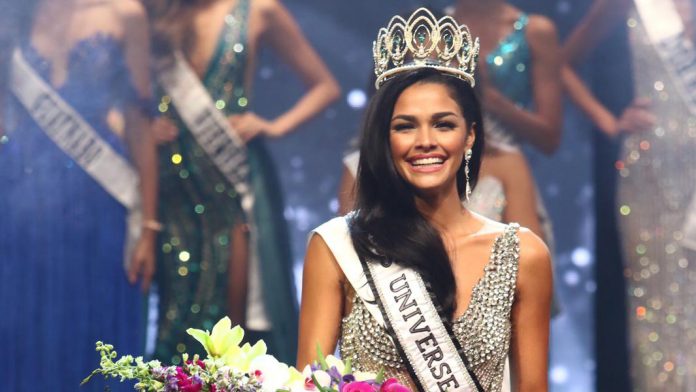 Kiara Liz Ortega of Rincón was crowned the new Miss Universe Puerto Rico in glittering finale held September 20 at the Centro de Bellas Artes de Santurce in San Juan.
The 24-year-old bested 28 other candidates for the crown and the right to represent the island nation at the 2018 Miss Universe competition, which will take place in December in Bangkok, Thailand.
Alexandra Porrata (Ponce) and Alejandra Pagán (Vega Baja) placed first and second runners-up, respectively.
Former Miss Universe titleholders from Puerto Rico – Deborah Carthy-Deu, Dayanara Torres, Denise Quiñones and Zuleyka Rivera – graced the event.
This is the first edition of Miss Universe Puerto Rico under Quiñones' watch. Missosology.Org