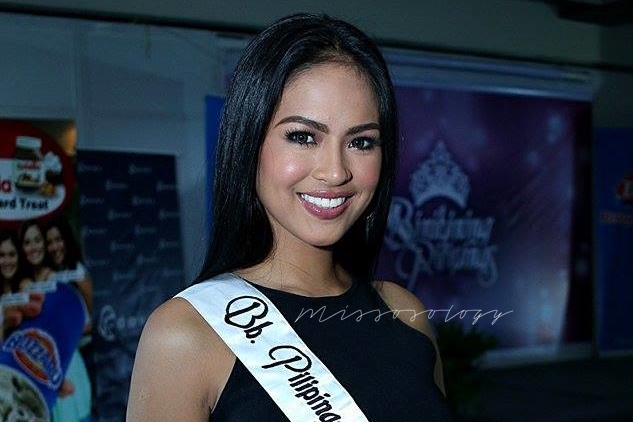 "At this point, I am really prepared to compete internationally."
Those were the words of Bb Pilipinas International 2015 Janicel Lubina, who will be flying out to Japan on October 17 to compete at the 2015 Miss International beauty pageant. Following Ann Lorraine Colis' victory in Miss Globe 2015 last week, hopes are high that Janicel will bring home the country's 6th Miss International crown.
"I am more motivated now to win the title," Janicel said in a statement. "I am so thankful for the many trainings that Bb Pilipinas has offered to all of us queens."
The 21-year-old beauty queen from Palawan has undergone months of extensive training: from personality development, speech and language lessons, social graces, gym, hair and make-up, and one-on-one coaching, to prepare for the pageant.
Aside from excitement the pageant brings, it is also her first time to go to Japan which makes this trip even more personal. "I am looking forward to go to Japan and explore their culture. I am also studying simple Japanese greetings. Aside from that, I am really eager to meet my co-candidates."
Previous Filipina Miss International titlists were Gemma Teresa Cruz (1964), Aurora Pijuan (1970), Melanie Marquez (1979), Precious Lara Quigaman (2005) and Bea Rose Santiago (2013).
Check out more photos from the send-off event by Bong Tan and Ferdinand Abejon: