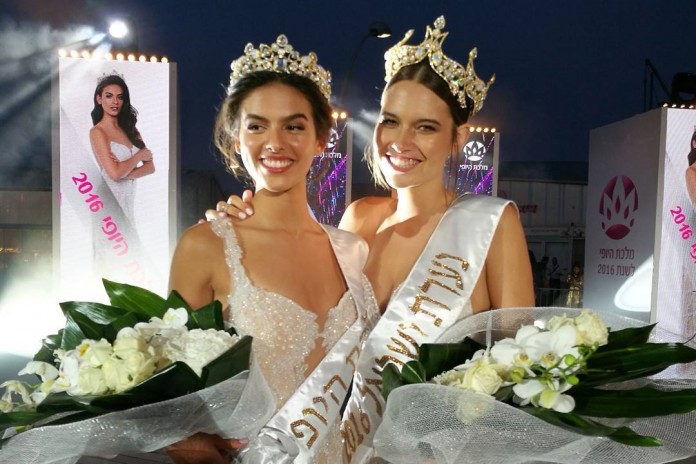 Israel's representatives for the 2016 editions of Miss Universe and Miss World were crowned in a small event organised at a Tel Aviv beach by the Lalsha Magazine.
Karin Alia, 18, from Kiryat Gat was crowned Israel's Queen of Beauty (or Miss Israel) 2016. She will represent Israel in Miss World 2016. She is an art history, dance and communications student and is an aspiring actress. She loves to dance.
At the same event, Israel's Maiden of Beauty was crowned. Yam Kaspers Anshel, 18, from Herzliya will compete at Miss Universe.
This psychology major attended school for the gifted. She lived with her family on a boat in Herzliya until the age of five and got her diving license at age 12. She is a equestrienne and was deputy national champion in 2014.