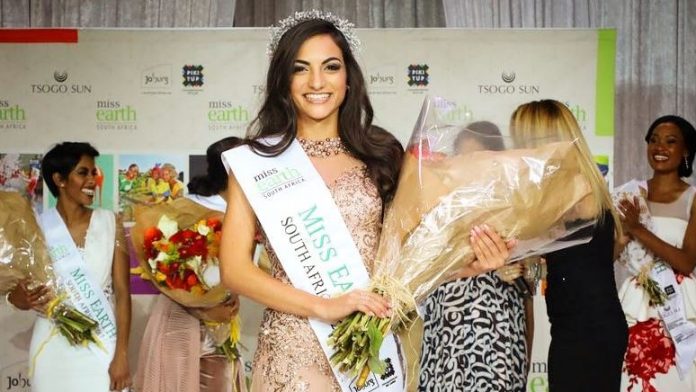 Irini Moutzouris was crowned Miss Earth South Africa 2017 on Saturday, September 9 at Montecasino, Fourways in Johannesburg.
The 22-year-old from from Klerksdorp North West will represent South Africa at the 2017 Miss Earth finals to be held in the Philippines in November. Mountzouris will aim to duplicate or even surpass Nozipho Magagula's Top 16 placement in last year's Miss Earth.
Orielia Pria Egambaram plced first runner-up, while Rose Mantsho and Bianca Rungasamy were second and third runners-up, respectively.
Lebogang Mokeona and Marianna Christophi were named as Miss Earth South Africa Ambassadors. They will continue to work with the Miss Earth SA organization.
South Africa has yet to win the Miss Earth crown. Missosology.Org