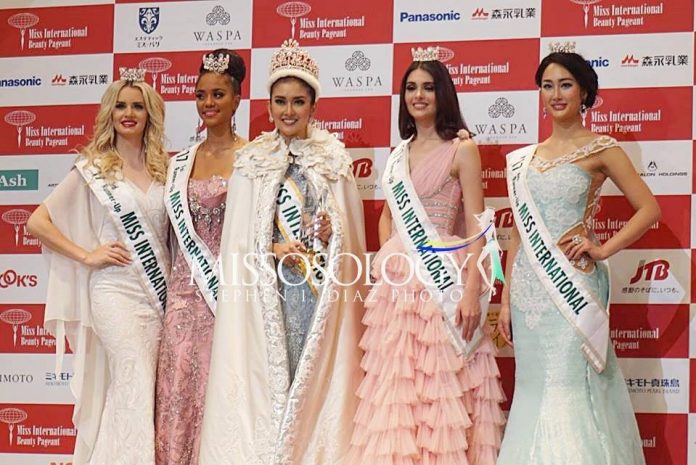 As correctly predicted by Missosology, Indonesia's Kevin Lilliana was crowned Miss International 2017 in Tokyo on Tuesday, November 14, making history as the country's first winner in any major international beauty pageant.
The 21-year-old also bagged the Miss Best Dresser award. She was crowned by last year's winner Kylie Verzosa of the Philippines. She also receieved the Missosology's Choice award after getting the most number of combined Facebook and Instagram votes.
Lilliana bested 68 other candidates, including first runner-up Chanelle De Lau of Curacao, second runner-up Diana Croce of Venezuela, third runner-up Amber Dew of Australia, and fourth runner-up Natsuki Tsutsui from Japan.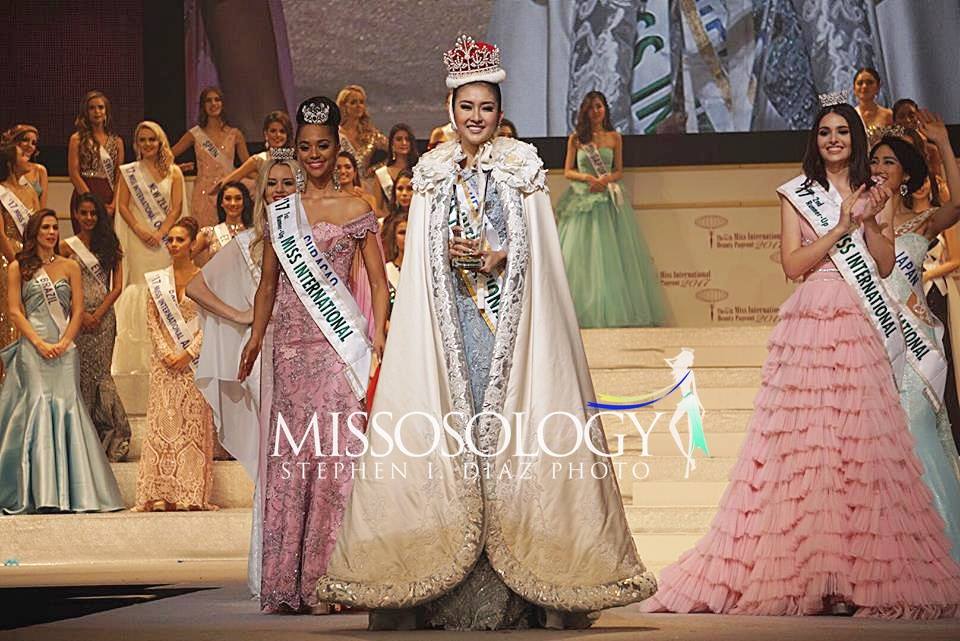 The Best National Costume went to Miss Japan, while the Miss Perfect Body was awarded to Miss Australia.
The continental winners were Miss Ghana Abigail Martey (Africa), Miss Bolivia Carla Maldonado (America), Miss Korea Seung Woo Nam (Asia), Miss United Kingdom Ashley Powell (Europe), and Miss New Zealand Michelle Isemonger (Oceania).
The Final 8 finalists were Miss Ecuador Jocelyn Mieles, Miss Laos Phounesup Phonnyotha and Miss United Kingdom Ashley Powell.
The delegates from Finland, Ghana, Honduras, Panama, Slovakia, South Africa and Thailand completed the Top 15. Text by Drew Francisco, Photos by Stephen I Diaz; Missosology.Org