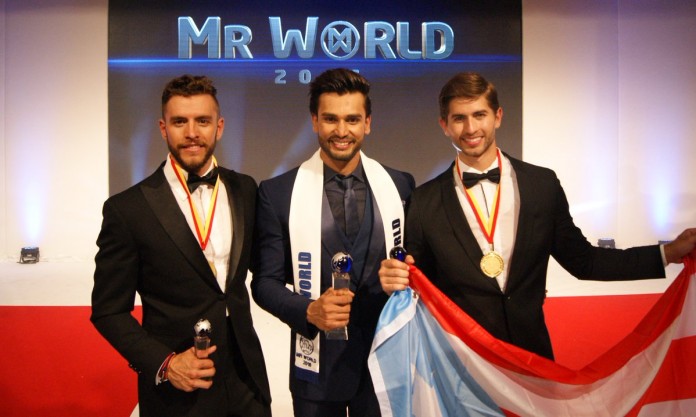 Pre-arrival favorite Rohit Khandelwal of India was named Mr World 2016 during the finals held July 19 at the Floral Hall, Southport Convention Center, in Southport, England.
Former Mister International finalist Fernando Alvarez of Puerto Rico finished in second place, while Mr Mexico Aldo Esparza placed third. Christopher Bramell of England and Kevin Owiti of Kenya completed the Top 5 finalists.
Khandelwal and Alvarez were the Top 2 in Missosology's Mr World Pre-Arrival Hot Picks released two weeks before the finale.
The winners of the challenge events, who automatically advanced to the semis were: Extreme Challenge: Scotland's Tristan Cameron Harper
Sports and Fitness: England's Christopher Bramell
Multimedia: India's Rohit Khandelwal
Style & Fashion: China's Zhousheng Chang
Talent: Poland's Rafal Jonkisz
The rest of the 10 semifinalists were: Fernando Alvarez (Puerto Rico), Aldo Esparza (Mexico), Kevin Owiti (Kenya), Lucas Montandon (Brazil) and David Arias (El Salvador).
The Blue Team (composed of France, Switzerland Puerto Rico, Mexico, Poland, Ireland, Spain, Peru, Scotland, Philippines, England) was declared the overall team champions.
Miss World 2013 Megan Young hosted the finals show together with  former Mr World contestants Frankie Cena (Canada 2012) and Jordan Williams (England 2014). Drew Francisco/Missosology.Org