Text and photos by Pawee Ventura
The third edition of Mister Supranational pageant took place on December 8 in Krynica-Zdrój, Poland with Prathamesh Maulingkar from India outperforming 38 hunks from around the globe to win the coveted title.
Host delegate Mister Poland placed first runner-up, while Mister Brazil bagged the 2nd runner-up position. Mister Thailand was adjudged as the third runner-up while Mister Netherlands was announced fourth runner-up.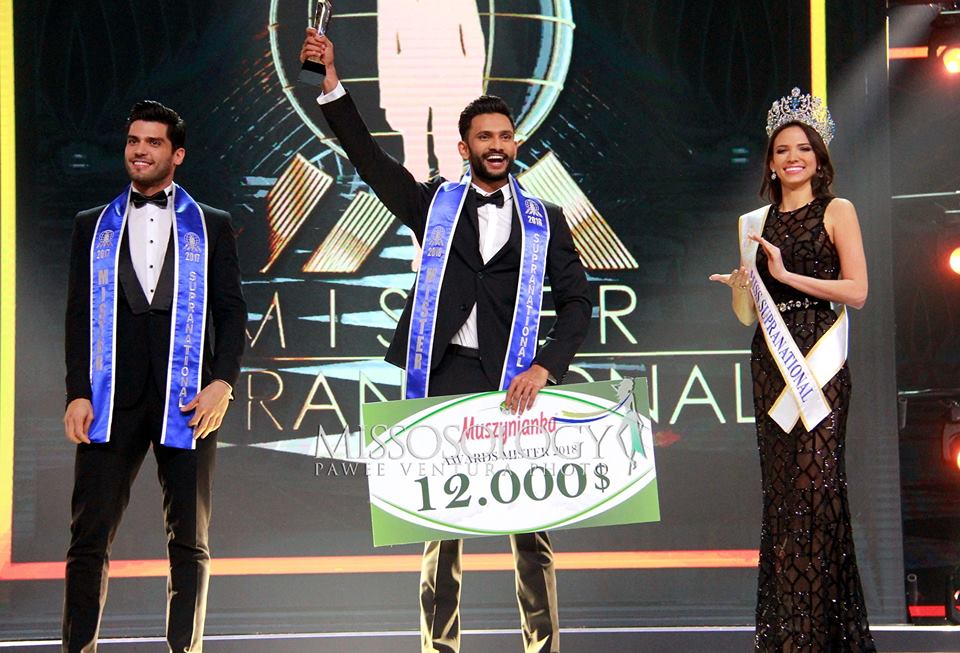 The newly crowned Miss Supranational 2018 Valeria Vazquez from Puerto Rico and outgoing king Mister Supranational 2018 Gabriel Correa handed over the trophy and sash to the winner.
A 6'3″ft Indian footballer & model from Goa, Prathamesh Maulingkar also won the Best Body award. He not only won the title but adding another star to his crown of victory he also created history in it by becoming the first Asian to win this coveted title.
The aim of Mister Supranational is to revolutionize the industry, and to discover new talents for the modelling and television industries. The event is supported by World Beauty Association (WBA), which has an experience of over 20 years in the event industry and beauty contests.
Full results below:
Mister Supranational: INDIA – Prathamesh Maulingkar
1st runner-up: POLAND – Jakub Kucner
2nd runner-up: BRAZIL – Samuel Costa
3rd runner-up: THAILAND – Kevin Dasom
4th runner-up: NETHERLANDS – Ennio Giosuè Fafieanie
Top 10
DOMINICAN REPUBLIC – Daniel Sicheneder Rodríguez
NORWAY – Mathias Duma
SLOVAK REPUBLIC – Ján Palko
SRI LANKA – Tymeron Huban Carvalho
USA – Nicholas Kotselas
Top 20
CURACAO – Quinton Martina
CZECH REPUBLIC – Jakub Kochta
MALTA – Benoît Bartolo
MEXICO – Alejandro Garcia Torres
MYANMAR – Ellis Lwin
PANAMA – Ryan Stone
PHILIPPINES – Marco Poli
PUERTO RICO – José Alfredo Galarza Vargas (Fast-tracked: Sports)
RUSSIA – Mikhail Baranov (Fast-tracked: Talent)
SPAIN – Fabián Pérez Fernández
Continental winners
Africa – Togo
Americas – U.S.A.
Asia – Sri Lanka
Caribbean – Dominican Republic
Europe – Slovak Republic
Oceania – New Caledonia
Special awards
Popularity – Myanmar
Talent – Russia
Top Model – Spain
Personality – Togo
Photogenic – Malta
Best Body – India
Friendship – Colombia
Best in Evening Wear – Norway
Thermaleo – Netherlands
Sports – Puerto Rico