Text by Drew Francisco; Photos by Bong Tan
Phuong Khanh Nguyen was crowned Miss Earth 2018 in a festive finale held November 3 at the Mall of Asia Arena in Pasay City, Philippines, making history as Vietnam's first winner in any Big5 major international beauty pageant.
It was a dream come true for the 23-year-old marketing student from Bến Tre. She remembers watching the Miss Earth 2010 pageant held in Vietnam when she was 15 years old and has since dreamed of one day gracing the Miss Earth stage.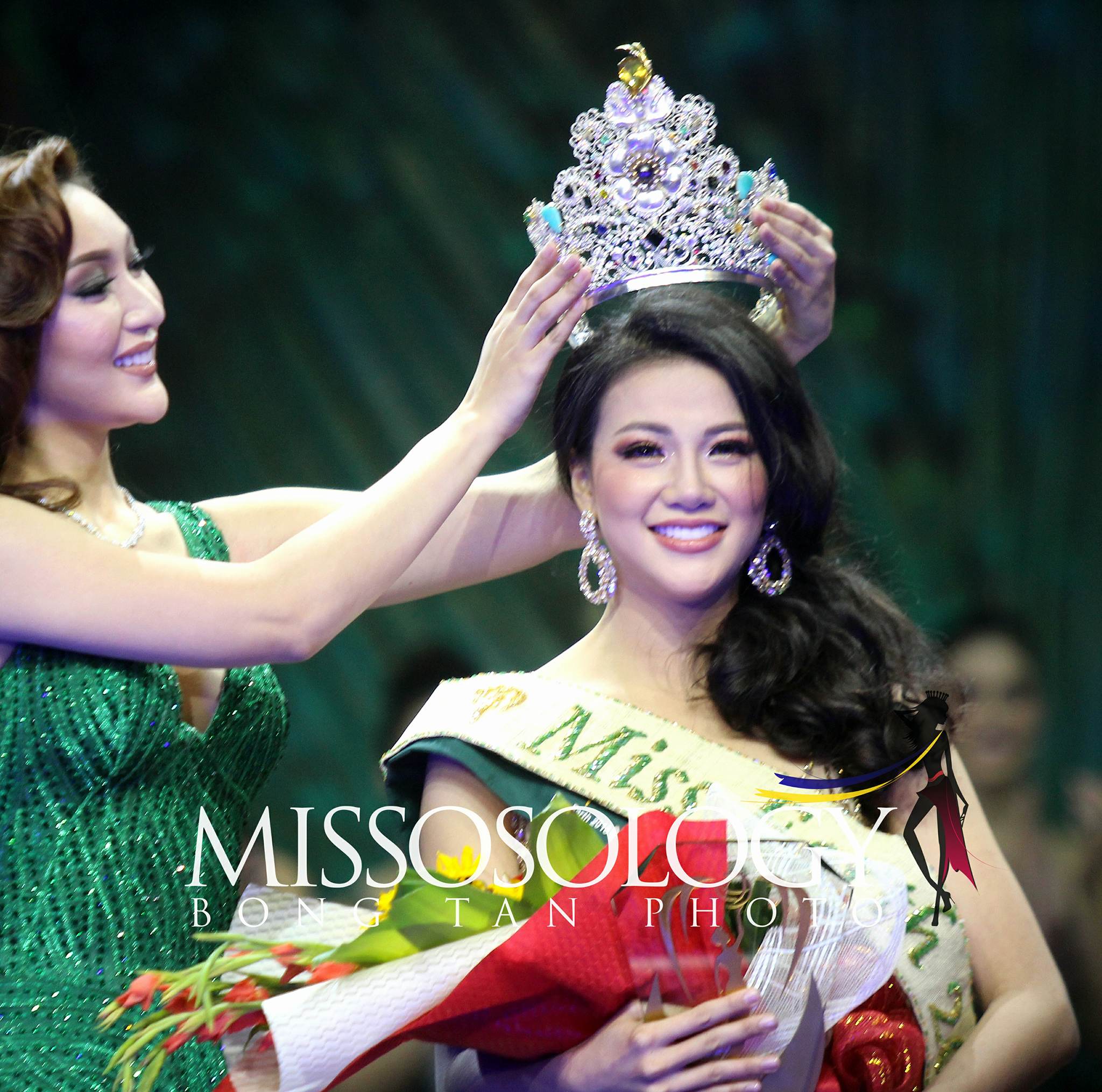 During the final Q&A around, Nguyen said the most pressing issue of the millennial generation is ignorance. "We have so many technologies, and we just use social media and only care about ourselves. We should spend our time to think and feel with what's happening with the Earth right now. One small action multiplied by a million people can transform the world," she added.
Half-Filipino Melanie Mader of Austria was named Miss Earth Air, while Colombia's Valeria Ayos was crowned Miss Earth Water. Melissa Flores of Mexico was Miss Earth Firem and was also the receipient of the Online Beauty for a Cause award, earning her a spot in the Top 18.
The rest of the Top 8 were Italy's Sofia Pavan, the Philippines' Celeste Cortesi, Portugal's Telma Madeira, and Venezuela's Diana Silva.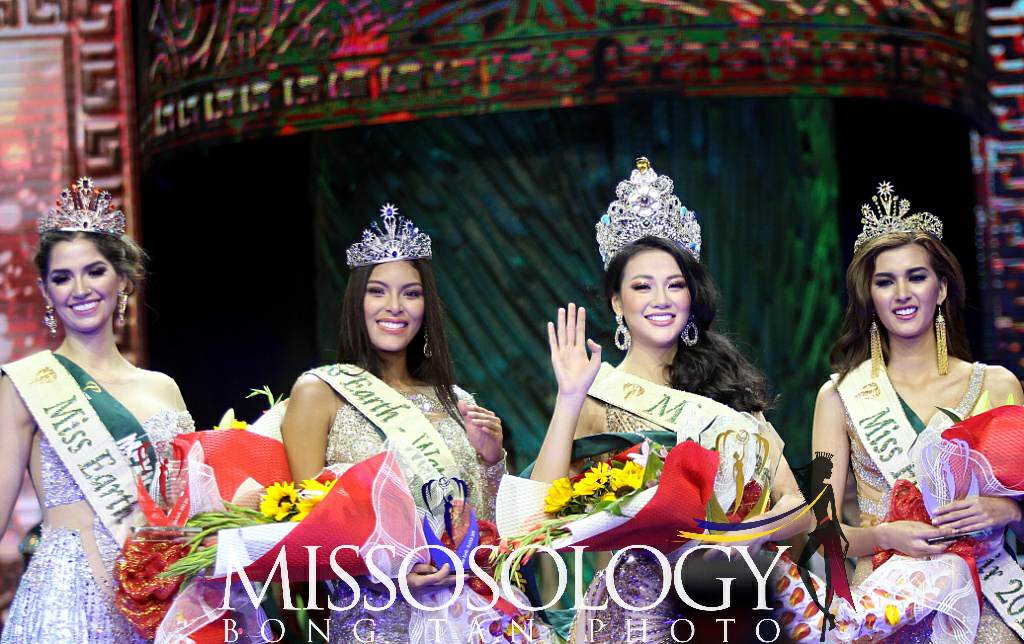 Chile's Antonia Figueroa, Netherlands's Margaretha de Jong, Slovenia's Danijela Burjan, and South Africa's Margo Fargo advanced to the Top 12, while Brazil's Sayonara Veras, Ghana's Belvy Naa, Japan's Mio Tanaka, Montenegro's Katarina Seckovic, Romania's Denisse Andor, and Nepal's Priya Sigdel (Best Eco Video winner) rounded out the Top 18. Missosology.Org