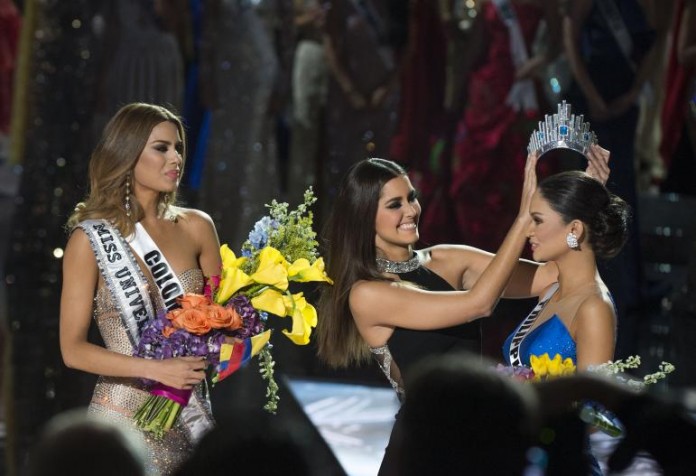 When Chelsi Smith won the Miss Universe crown in 1995, a Latin American contestant later claimed that the pageant was rigged in Chelsi's favor. Not much was known about the contestant's (who we shall not name) allegations but had social media existed at that time, it could have been a huge issue. Chelsi Smith reigned for a year without any scandals and passed her crown in 1996 at Las Vegas. If she had a Facebook, Instagram or Twitter account back then, she could suffer from accretion of bashings and threats that many of the Miss Universe 2015 contestants suffered recently.
Trolls, which the Scandinavian mythology describes as isolated and totally useless supernatural creatures, has become a part of the internet slang. It is now used to label people who vituperate other people especially celebrities online using mendacious and outrageous comments to sow discord. Some went an extra length to issue death threats like some of the fans of Miss Colombia Ariadna Gutierrez who threatened the entire family of Miss USA Olivia Jordan because she she allegedly laughed at the predicament of Ariadna (not true of course) during the messy conclusion of Miss Universe 2015. Miss Angola Whitney Shikongo also received the same threats from Miss Universe 2015 Pia Wurtzbach's fans after she was seen supporting Ariadna instead of congratulating Pia.
Miss Germany Sarah-Lorraine Riek was bashed by Filipinos after she was videotaped saying no one voted for Miss Philippines. It is doubtful if she meant that as it was more like something that was lost in translation but that did not stop the trolls from flooding her social media accounts with hate comments. Miss Universe 2015 Pia Wurtzbach has also suffered from the constant insults from Colombians. During the New Year celebrations, one Colombian gleefully videotaped himself burning the effigy of Pia (a tradition but totally disrespectful to use Pia's effigy). The troll later had to apologize.
Two decades ago, these scenarios would be unthinkable. In the world of social media where misleading and flat-out false news can be shared without any filters, trolls have flourished. Add the subscribers of free Facebook access especially in the Philippines where they can read the teasers and titles in their timelines but not the entire content of the article or news because clicking the link would entail additional network fees (something they probably can't afford). By seeing only the title and teasers, these trolls would comment with gusto without even knowing the entire context of the things that they commented on!
Social media do have enormous benefits. In the world of pageantry, real-time reporting is now possible because of these tools. But it has also became easy for other people to bully and insult other people. They can hide their identities and attack celebrities and other law-abiding citizens. Others do not think before they click and end up doing stupid things online.
The sad thing about the entire trolling business is how it clouded reality. The truth is, trolls are actually a minority at least in the world of pageantry. A large majority of Colombians moved on from the embarrassment and they do support Pia. Meanwhile so many Filipinos symphatize with Ariadna and understood that had the situation been reversed, they would be mad too. But the voice of the majority were simply drowned by the few trolls because their outrageous comments attract more attention. They have hijacked the entire conversation with regard to pageantry and it makes one think how beautiful were the 90s when social media was non-existent. It was an era where we listen to the voice of the winners and not the lash outs of the trolls.