Guatemala, a small Central American nation just south of Mexico, is not really associated with beauty pageants. Rich in Mayan history and culture interspersed by Hispanic flavor after centuries of Spanish colonialism, Guatemala has its own share of economic and political problems that plague most of Central America. However, like most of Latin America, the country is passionate about beauty pageants.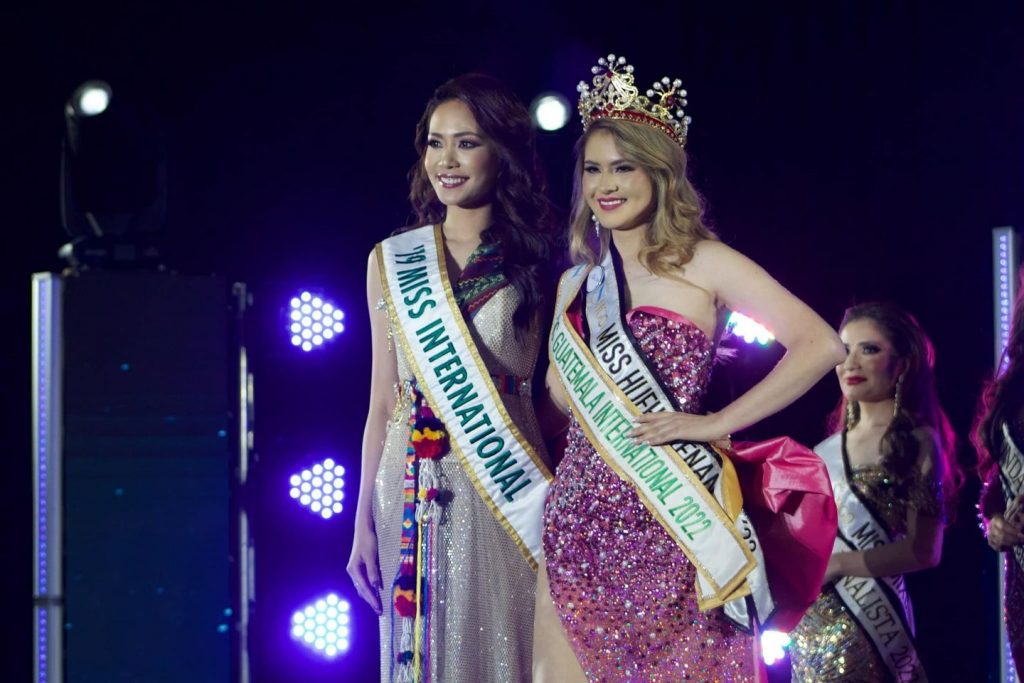 Guatemala may not have a Miss World crown or a Miss Universe title but the country has actually one Big5 titleholder. Her name is Ilma Urrutia and she won the Miss International 1984 title. It is of little wonder why Miss International has a special place in hearts of Guatemalans. The current form of Miss Guatemala pageant is actually designed to select its Miss International representative.
This year, Guatemala even invited the reigning Miss International, Sireethorn "Bint" Leearamwat, as a special guest. Bint crowned 24 year-old Dulce López Villatoro of Huehuetenango as Miss International Guatemala 2022. Dulce is expected to compete at the Miss International 2022 pageant which will be held this December in Tokyo, Japan.
Meanwhile, Eilyn Pamela Lira González of Zacapa was crowned Miss Earth Guatemala 2022. She will compete at the Miss Earth 2022 pageant which will be held in Manila, Philippines this November. Other candidates that were bestowed a crown are Marian Herrera (Miss Guatemala Intercontinental) and Stephanie Medina (Miss Guatemala Tourism).