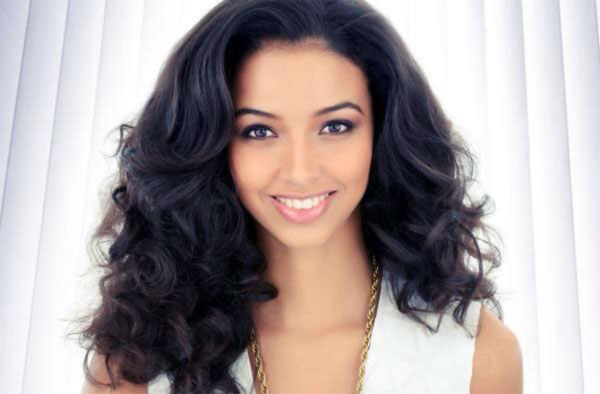 Flora Coquerel, Miss France 2014 représentara la France au concours Miss Univers!
Miss France 2014 Flora Coquerel will represent France at Miss Universe 2015!
"Me revoilà dans la course à l'écharpe ! Merci à Miss France pour leur confiance et merci à vous pour votre soutien". C'est sur quelques mots, postés sur Twitter, que Flora Coquerel, Miss France 2014 a annoncé sa participation au concours de l'élection de Miss Univers. L'élection se déroulera le 20 décembre prochain à Las Vegas.
"I'm back for the sash competition! Thanks to Miss France and their confidence in me and thank you for your support." These are the words posted on Twitter that Miss France Flora Coquerel announced her participation in the Miss Universe contest. The pageant will take place on December 20 in Las Vegas.
"Flora Coquerel, Miss France 2014, qui n'avait pas eu l'occasion d'y participer en 2014, l'édition ayant été différée d'une année, se réjouit de tenter à son tour sa chance au prestigieux concours à Las Vegas. Flora se prépare ardemment, grâce au soutien de l'organisation Miss France, à nous rapporter la couronne tant convoitée", a, pour sa part, commenté Sylvie Tellier, directrice de Miss France Organisation. La jeune femme d'origine franco-béninoise "affrontera" des concurrentes venues des quatre coins du monde.
"Miss France 2014 Flora Coquerel who did not have the opportunity to participate in the 2014 edition of Miss Universe, is delighted to try to turn her luck this year in Las Vegas . Flora is eagerly preparing, with the support of the Miss France organization, to bring us the coveted crown," commented Sylvie Tellier, Director of Miss France organization. Flora, a young woman of Franco-Beninoise origin will face the contestants from all corners of the world.
L'élection de Miss Univers se déroulera "quelques heures à peine après le sacre de Miss France 2016", précise Sylvie Tellier. La cérémonie se déroulera en territoire lilloise. 31 Miss régionales "se disputeront" le titre de reine de beauté. Une soirée présidée par le couturier Jean Paul Gaultier et retransmise en direct sur TF1.
The Miss Universe pageant will take place "just hours after the coronation of Miss France 2016," said Sylvie Tellier. The Miss France ceremony will take place in Lille territory. Thirty-one regional winners will compete for the beauty queen title. The evening will be chaired by fashion designer Jean Paul Gaultier and will be broadcasted live on TF1.