Angeline Flor Pua has been crowned as Miss Belgium 2018 in a televised show held in Plopsaland Theater in De Panne.
The 22 year-old Antwerp native reign supreme in a field of 30 stunning women from all over Belgium. In a lavish finals night conducted in both Flemish and French languages, Angeline Flor Puma became the clear winner of the Miss Belgium pageant. She is expected to compete in both the Miss Universe 2018 and Miss World 2018 pageants.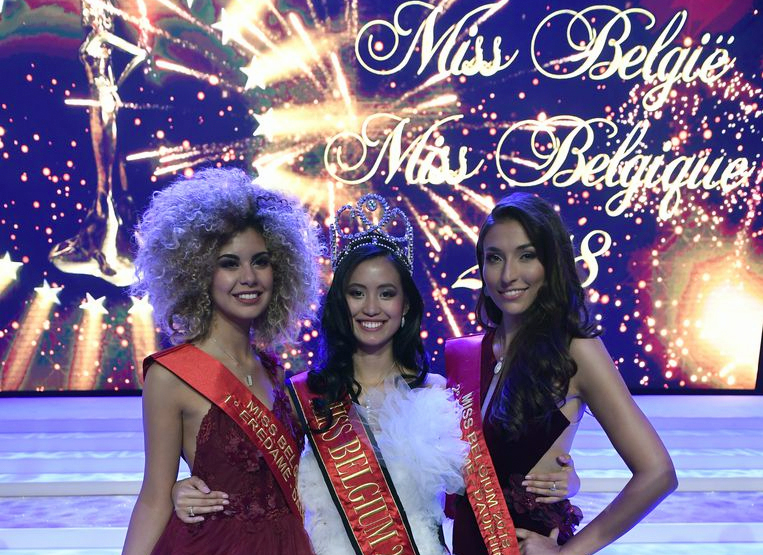 Angeline Flor Pua listed baking and travelling as her hobbies. She had been studying in a flight school and hopes to become a pilot someday. Her father is of Chinese descent while her mother is a Filipina. In 2016, Angeline Flor Pua bagged the Miss Filipina Europe title while representing the Filipino Community of Belgium. Last year, she competed in the Miss Antwerp pageant and her victory gave her the right to compete in this year's nationals.
Finishing as first runner-up is Zoé Brunet from Jemeppe-sur-Sambre who is 17 years old. Meanwhile the second runner-up is the 24 year-old beauty Dhenia Covens from Vremde.