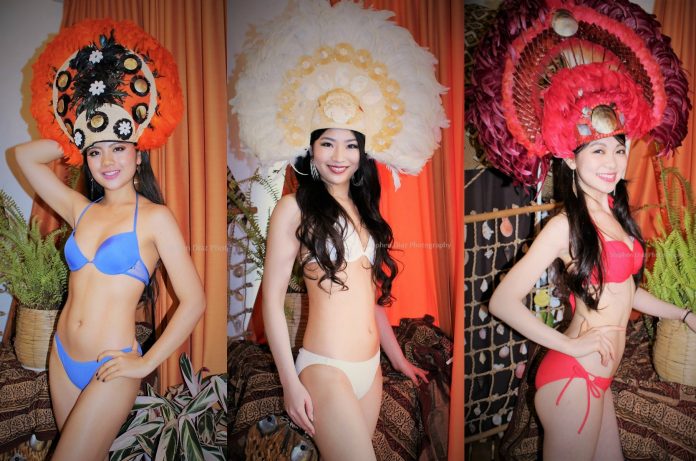 Partnering with Missosology has been a great decision for Miss Supranational Japan.  Not only have they been receiving massive global exposure, they have been benefiting from the expert advise of pageant analysts who are exceptional in directing pageant activities that really matter.
Take for example, during the rehearsal last Sunday in Daikanyama, Missosology correspondent and pageant expert Stephen Diaz realized that there was one area at the studio where they could undertake a photo shoot, inspired from the Hawaiian theme that the rented space was all about.  With minimal preparation, the delegates who were present during the said rehearsal were quick to retouch their make-up, wore the Hawaiian headdress, and then posed in their swimsuit!
Miss Supranational Japan 2017 will be held on May 6th, and will officially start when all the delegates arrive in Saitama City on May 3rd.  There will be cultural and charity activities in store for all the delegates.  Special guests include the reigning Miss Supranational 2016 Srinidhi Shetty, the CEO of Miss Supranational Organization Mr Gerhard von Lipinski, famous Japanese university track athlete and member of the Aoyama Gakuin University Hakone-Ekiden championship team, Mr. Daichi Kamino.  Guest performers are Japan Pom Pom, LOVE and Miss Supranational Japan 2010 Miou Fujinaga, among others.
Meanwhile, enjoy these photos: